Insolvency and Bankruptcy Board of India (IBBI) has issued a circular on 'Retention of records relating to Corporate Insolvency Resolution Process (CIRP) by an Insolvency Professional' vide circular no. No.: IBBI/CIRP/38/2021 dated 06th January, 2021 in exercise of the powers under clauses (aa) and (g) of sub-section (1) of section 196 of the Code read with regulation 39A of the CIRP Regulations.
(Previous Circular was issued in this behalf vide Circular No. IBBI/CIRP/37/2021 dated 04th January, 2021)
This Circular has been issued to:
All Registered Insolvency Professionals
All Recognised Insolvency Professional Entities
All Registered Insolvency Professional Agencies
(By mail to registered email addresses and on website of the IBBI)
An Insolvency professional (IP) is required to maintain several records in relation to the assignments conducted by him under the Insolvency and Bankruptcy Code, 2016 (Code) read with various Regulations.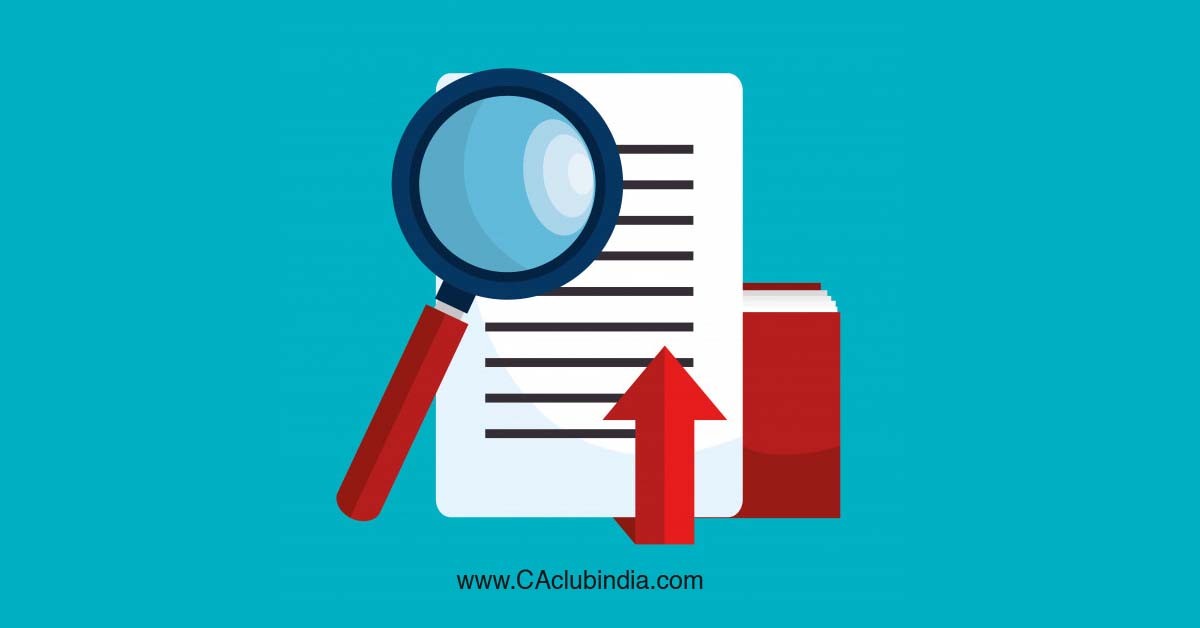 Regulatory Provisions
1. Regulation 7 (2) of the IBBI (Insolvency Professionals) Regulations, 2016
The registration granted to an IP shall be subject to the condition that he maintains records of all assignments undertaken by him under the Code for at least three years from the completion of such assignment.
2. Clause 19 of the Code of Conduct appended to the First Schedule to the IP (Regulations)
This clause mandates an IP must provide all records as may be required by the Board or the insolvency professional agency (IPA) with which he is enrolled.
3. Authority to IBBI (the Board) to conduct inspection to check records etc.
Regulation 3 (4) (a) of the IBBI (Inspection and Investigation) Regulations, 2017 (Inspection Regulations) provides: that the Board may conduct inspection, inter alia, to ensure that the records are being maintained by an IP in the manner required under the relevant regulations. Regulation 4 (2) and Regulation 8 (2) of the Inspection Regulations empower the Inspecting Authority / Investigating Authority to direct the IP to submit records, as may be required, and it is his duty to produce such records in his custody or control before such Authority.
4. Manner in which records can be preserved
Regulation 39A of the Insolvency and Bankruptcy Board of India (Insolvency Resolution Process for Corporate Persons) Regulations, 2016 (CIRP Regulations) mandates the interim resolution professional (IRP) and the resolution professional (RP) to preserve a physical as well as an electronic copy of the records relating to the corporate insolvency resolution process (CIRP) of the corporate debtor (CD), as per the record retention schedule as communicated by the Board in consultation with IPAs.
5. IBBI directs retention of records under regulation 39A of the CIRP Regulations as under
(i) An IP shall preserve (time and manner of record-keeping) -
(a) an electronic copy of all records (physical and electronic) for a minimum period of eight years and (+)
(b) a physical copy of physical records for a minimum period of three years, from the date of completion of the CIRP or the conclusion of any proceeding relating to the CIRP, before the Board, the Adjudicating Authority (AA), Appellate Authority or any Court, whichever is later.
(ii) Period for which records to be maintained and preserved:
An IP shall preserve records relating to that period of a CIRP when he acted as IRP or RP, irrespective of the fact that he did not take up the assignment from its commencement or continue the assignment till its conclusion.
For example, an IP served for three months as RP before he was replaced by another IP, who served till the conclusion of the CIRP. The former shall preserve records relating to the first three months, and the latter shall preserve records relating to the balance period of the CIRP.
(iii) An IP shall preserve copies of records relating to or forming the basis of:
his appointment as IRP or RP, including the terms of appointment;
handing over / taking over by him;
admission of CD into CIRP;
public announcement;
the constitution of CoC and CoC meetings;
claims, verification of claims, and list of creditors;
engagement of professionals, registered valuers, and insolvency professional entity, including work done, reports etc., submitted by them;
information memorandum;
all filings with the AA, Appellate Authority and their orders;
invitation, consideration and approval of resolution plan;
statutory filings with IBBI and IPA;
correspondence during the CIRP;
insolvency resolution process cost;
applications for avoidance transactions or fraudulent trading; and
any other records, which is required to give a complete account of the CIRP.
(iv) Place & Authorization related to Records Preservation:
An IP shall preserve the records at a secure place and ensure that unauthorized persons do not have access to the same.
For example, he may store copies of records in electronic form with an Information Utility. Notwithstanding the place and manner of storage, the IP shall be obliged to produce records as may be required under the Code and the Regulations.
Link of the Circular: Click Here
Disclaimer: Every effort has been made to avoid errors or omissions in this material. In spite of this, errors may creep in. Any mistake, error or discrepancy noted may be brought to our notice which shall be taken care of in the next edition. In no event the author shall be liable for any direct, indirect, special or incidental damage resulting from or arising out of or in connection with the use of this information.
The Author can also be reached at cslalitrajput@gmail.com
Tags :
corporate law