Dear Friends,
As you know that on the date of admission of application for Fresh Start by DRT , moratorium period Commences in respect of all debts of an Individual Debtor, the moratorium period commences at the time of submission of application and end at the time of its disposal under provisions of Section 81 of the IBC,2016. The moratorium period provides some benefits to the debtor, such as no legal proceedings will commence or decree will be imposed and secured creditors are not allowed to realise their security ,etc. Some restrictions are also imposed on the debtor such as prohibition alienation of property of the debtor, his visit out side India, etc., under Section 85(3)(f) of the IBC,2016.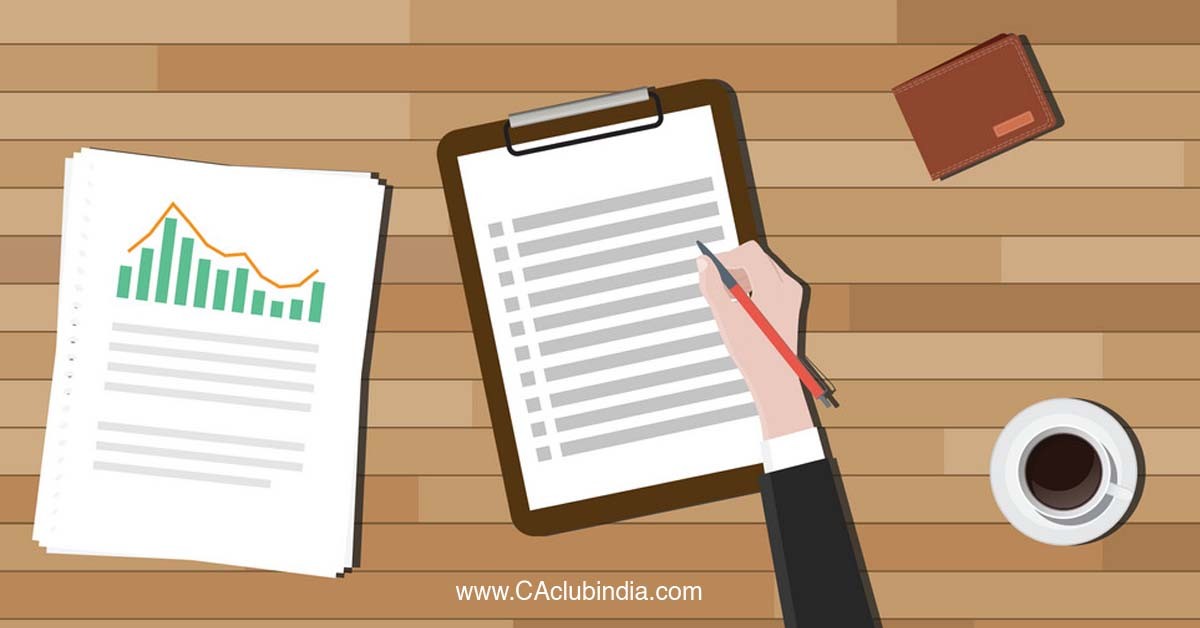 Provisions of Section 85(3) provides that, a debtor
a). Not to act as director of any company ,or directly or indirectly take part in or concerned in promotion, formation or management of a company;
b). Not to dispose of or alienate any of his assets;
c). Inform his business partners that he s going under Fresh Start Process of Insolvency;
d). Inform prior to entering into any financial or commercial transaction of such value as may be notified by the Central government ,either individually or jointly , that he is undergoing a Fresh Start Process;
e). Disclose the name under which he enters into business transactions, if it is different from the name in application admitted under Section 84;
f). Not to travel outside India except permission of DRT( Debt Recovery Tribunal).
LET'S CONSIDER WHAT IS FRESH START PROCESS ?- it an opportunity given to an individual (debtor) , to clear his debts in a time bound manner same as Insolency Resolutions Process of a Corporate Debtor . The Fresh Start Process is governed by the provisions of Chapter II of Part III of IBC,2016. The debtor has to fulfil some conditions as specified before filing applications Under Section 80 of the IBC,2016.
Please Note That; A debtor who is unable to pay his qualifying debt i.e. the amount due including interest and other sums due excluding the excluded debt defined under section 79(1) of the Code,216 Secured debt or debt which has been incurred. Three months before the date of his application for Fresh Start is entitled to make an application before DRT either personally or through a resolution professional.
THE INSOLVENCY AND BANKRUPTCY CODE, 2016
Part III (Chapter II)
Fresh Start Process
Under Section 80((1) of the Code, an individual debtor fulfilling eligibility criteria under section 80((2) of the Code is entitled to seek a discharge of his qualified debt from his creditors((s) in case he is unable to pay his debts.
SECTION 80(2)
Any Debtor who fulfil following eligibility criteria may file application of a fresh start for discharge of his qualifying debts.
Gross Income of Debtor does not excedd Rs. 60000;
Aggregate value of Asset of Debtor does not exceed Rs. 20000;
Aggregate value of qualifying asset does not exceed Rs. 35000;
Not an undischarged bankrupt;
He does not owe a dwelling unit;
Fresh Start, Bankruptcy or Insolvency Resolution Process is not subsisting;
No Previous fresh start order has been made in last 12 months.
Application can be filed by Debtor himself or through Resolution Professional.
As regards restriction imposed by Section 85(3)(f) of the Code to travel abroad and power of DRT to put such restriction, there are many conflicting views and decisions of various courts ,since travelling is a fundamental right of a citizen in India.
Article 21 of the Constitution provides us right to travel as a fundamental right and also same will be restricted only due process of law.
The Hon'ble Supreme Court in Satwant Singh Sawhney Vs. Dr. Ramarathanam Assistant Passport Officer, New Delhi- under Article 21 of the Constitution of India, no person can deprived of his right to travel except according to the procedure established by law i.e. a valid enacted law for the said purpose. The Apex Court in the said judgement further held that in the absence of a law regulating or depriving a person's right to travel abroad, refusal to give passport or withdrawal of one would violate Article 21 and 14 of the Constitution of India.
The Hon'ble Supreme Court in its judgment of Smt. Maneka Gandhi Vs. Union of India -held that the expression personal liberty in Article 21 was of the widest amplitude and the same covered a variety of rights which go to constitute the personal liberty of man and some of them have raised to. The status of district Fundamental Rights and given additional protection under Article 19. The Apex Court further held that Article 21 safeguards the right to go abroad against executive interference, which is not supported by law and law as mentioned. Therein will be " Enacted Law" or " State Laws". The Apex Court further held that " no person could be deprived of his rights to travel abroad unless there is a law made by the state prescribing procedure for depriving him and deprivation is effected strictly only in accordance with such. Procedure and procedure could not be arbitrarily, unfair or unreasonable.
The Hon'ble Gujarat High Court in case of State Bank of India Vs. Prafulchandra V Patel & Others - held that after considering all provisions of RDDB Act, came to the conclusion that RDDB,Act does not empower the Debt Recovery tribunal to deprive a person of his personal liberty to move abroad as guaranteed by Article. 21 if the Constitution.
The Hon'ble Delhi High Court in case of AS Mittal Vs. Preceding Officer, Debt Recovery Tribunal & Others - considered as to whether DRT can impound the passport of an individual or impose travel restrictions on individual under Section 19(6) or 22 of the RDDB,, Act or rule 18 of DRT( Procedures) Rules, 1993. It was held that DRT does not have power to impound the passport of an individual and impose travel restriction.
CONCLUSION
From above judgements of Hon'ble Supreme and High Courts, it will be clarified that DRT does not have power to impound passport of an individual and impose restrictions on his travel abroad. Any restriction of travel abroad or otherwise will be violative of Article 21 and 14 of the Constitution of India.
DISCLAIMER: The entire contents of this document have been prepared on the basis of relevant provisions and as per the information existing at the time of the preparation. Although care has been taken to ensure the accuracy, completeness, and reliability of the information provided, author assume no responsibility, therefore. Users of this information are expected to refer to the relevant existing provisions of applicable Laws and take appropriate advice of consultants. The user of the information agrees that the information is not professional advice and is subject to change without notice. Author assume no responsibility for the consequences of the use of such information.
"Loved reading this piece by
FCS Deepak Pratap Singh
?
Join CAclubindia's network for Daily Articles, News Updates, Forum Threads, Judgments, Courses for CA/CS/CMA, Professional Courses and MUCH MORE!"
Tags :
corporate law