MSME stands for Micro, Small, and Medium Enterprises, which categorizes businesses based on their size and investment levels. Micro is the smallest, Small is a bit bigger, and Medium is larger. These categories determine eligibility for various government benefits and support programs to help businesses grow and thrive.
MSME Classification
An enterprise classified under Micro, Small or Medium enterprise on the basis of the following criteria -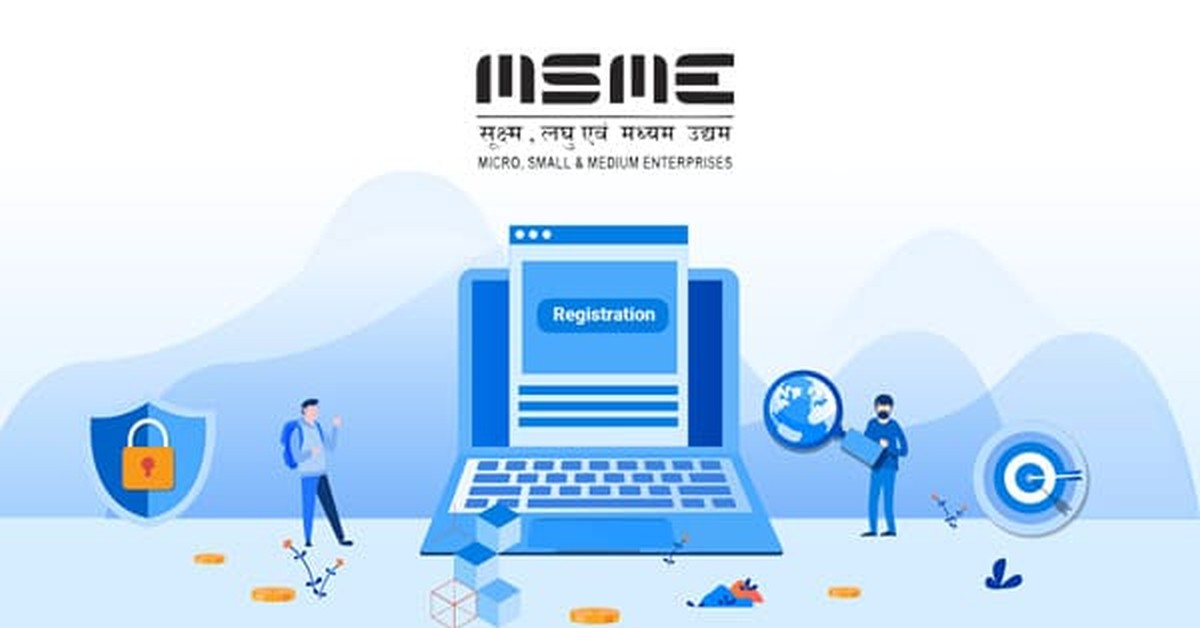 MICRO ENTERPRISE
Investment: Up to 1 crore rupees in Plant and Machinery or Equipment.
Turnover: Up to 5 crore rupees.
SMALL ENTERPRISE
Investment: Up to 10 crore rupees in Plant and Machinery or Equipment.
Turnover: Up to 50 crore rupees.
MEDIUM ENTERPRISES
Investment: Up to 50 crore rupees in Plant and Machinery or Equipment.
Turnover: Up to 250 crore rupees.
Role of MSME Sector in the Country
The Micro, Small, and Medium Enterprises (MSME) sector plays a crucial role in the economic development of a country. the role of the MSME sector in the country based on the data and the initiatives are :
Contribution to GDP and Manufacturing Output
As of 2021-22, the MSME sector contributed 29.2% to India's Gross Domestic Product (GDP). This indicates that MSMEs are a substantial driver of economic growth in the country.
In the manufacturing sector, MSMEs consistently contribute a significant portion of the output, ranging from 36.2% (2021-22) to 36.9% (2020-21). This underscores their importance in India's industrial landscape.
Export Contribution
The MSME sector also plays a critical role in India's exports. In 2022-23, they accounted for 43.6% of all India's exports. This demonstrates their role in promoting international trade and bringing foreign exchange into the country.
Employment Generation
MSMEs are major employment generators in India. As of August 2, 2023, these enterprises registered between July 1, 2020, and August 1, 2023, have provided employment to a significant 12,36,15,681 individuals. This highlights their role in reducing unemployment and fostering inclusive growth.
Government Initiatives and Support
The Government has taken a number of recent initiatives to support MSMEs in the country, include;
Rs. 5 lakh crore Emergency Credit Line Guarantee Scheme (ECLGS) for business, including MSMEs.
Rs. 50,000 crore equity infusion through MSME Self-Reliant India Fund.
New revised criteria for classification of MSMEs.
No global tenders for procurement up to Rs. 200 crores.
Launching of an online Portal "Champions" in June, 2020 to cover many aspects of e-governance including grievance redress and handholding of MSMEs.
Inclusion of Retail and Wholesale trades as MSMEs w.e.f. 02nd July, 2021.
Non-tax benefits extended for 3 years in case of an upward change in status of MSMEs.
Roll out of Raising and Accelerating MSME Performance (RAMP) programme with an outlay of Rs. 6,000 crore over 5 years.
Launch of Udyam Assist Platform (UAP) on 11.01.2023 to bring the Informal Micro Enterprises (IMEs) under the formal ambit for availing the benefit under Priority Sector Lending (PSL).