The Invoice Furnishing Facility (IFF) is an optional facility provided to the taxpayers under the QRMP Scheme (Quarterly Return and Monthly Payment Scheme which allows the taxpayers to file GSTR-3B on quarterly basis and pay tax on monthly basis).
Under IFF taxpayers may furnish their B2B (only) invoices for the FIRST and SECOND month of the quarter so that the ITC can be passed on to the recipients.
Suppliers can upload the details in the IFF Online tools OR through JSON file generated using Offline tools. The details uploaded will be reflected in the respective buyers' GSTR-2A AND GSTR-2B, as well as the quarterly GSTR-1 Return of the supplier himself.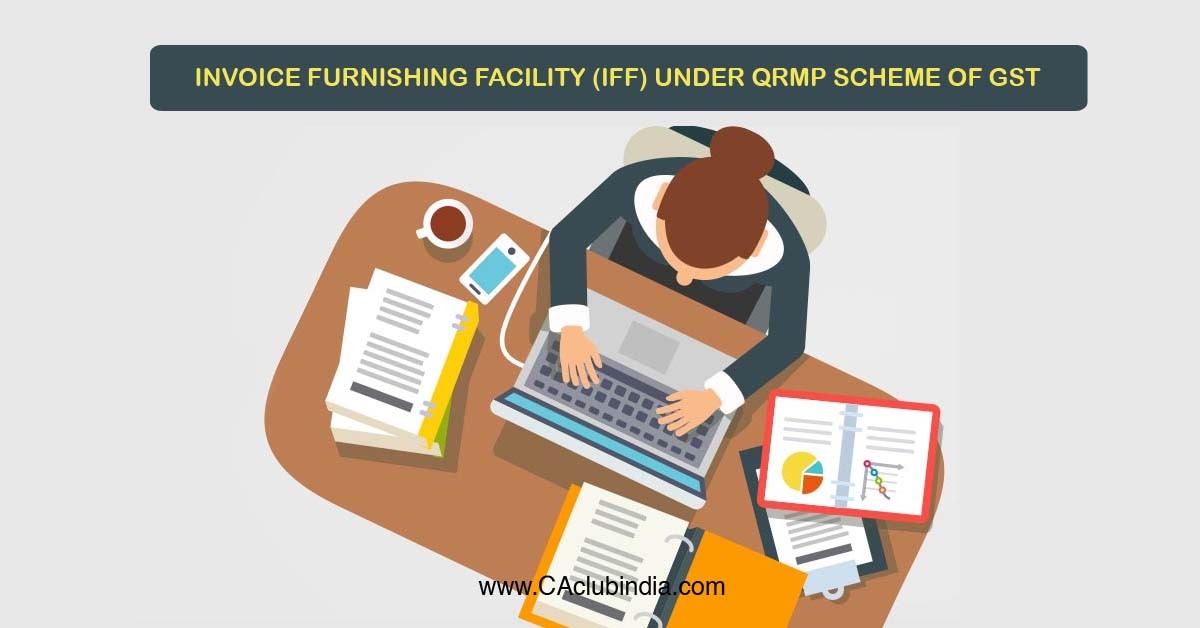 The invoices furnished under the IFF cannot be furnished again in the GSTR-1.
The last day for furnishing the invoices under IFF is 13th of the next month, For example,for the quarter APRIL-JUNE 2021, the B2B Invoices relating to the month of April can be furnished under IFF upto 13th May 2021.
Once submitted the B2B Invoices in IFF cannot be deleted using the RESET button.
Tags :
gst
gstr 3b
gst return