In an exclusive conversation with Ajay Aggarwal, the AIR-1 of the CA Final May 2019 batch we got to know his strategy for the exams and if there was any secret ingredient to his success recipe.
Ajay is the brother of AIR-1 May 2018 batch- Atul Agarwal. In the interview, Ajay has shared about the bond with his brother.
Congratulations from the entire team of CAclubindia
Thank you so much, Ma'am.
So, how are you feeling now?
The feeling of securing AIR 1 is really great.
Did you receive a call from the President's end?
Yes, he called me half an hour before the results got declared to congratulate me on my success. I felt very happy that my hard work and determination has paid off.
So, what was your parent's reaction?
We were very much expecting AIR 1 as I did my preparations accordingly and my exams also went well. So, the reaction was quite normal. However. we all were very excited to know my marks.
How did you prepare for your exams?
Actually, I started taking coaching for CA Finals right after appearing for my IPCC exams. I didn't even wait for the results. While I was doing my articleship, I used to go to classes in the morning from 8 am to 10 am. I always made sure that I revised everything that was taught in the class after getting back from work. During the last 6 months, I studied for 8 to 10 hours every day. I believe consistency in studies is the key to crack your exams with good marks.
Any strategy which you followed during this journey?
I used to focus on only one subject at a time. Say, if I picked Audit, then I would study Audit only for at least 2 to 3 months. I used to refer to the Institute's material to prepare my own notes from. I had decided in advance which subject to complete when. After completion of the theory subject, I used to pick up a practical subject e.g. DT and then used to prepare for that only, So, this is how I used to devote individual importance to each subject.
You have secured very good marks in FR, did you follow any specific strategy for that?
I strictly followed the institute's study material. I have scored the highest marks in 6 out of the 8 papers. My total score of 650 marks is the highest so far.
I believe if you follow the institute's material, you will definitely score very good marks.
I would suggest all the CA Final students not to refer to any other books which are available in the market and just stick to the institute's material. Do refer to the PMs and RTPs for each subject.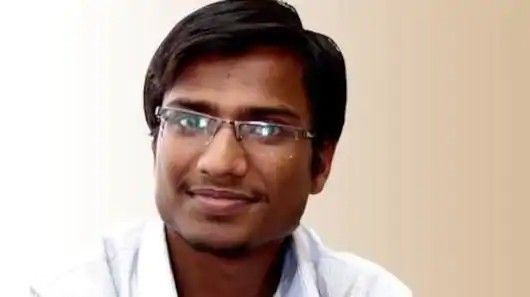 So, you think one shouldn't refer to coaching books also?
All the faculties at my coaching asked me to stick to the institute's material only. No separate notes were provided by the faculties.
What was your favourite subject and which subject you considered a bit difficult?
I considered all subjects to be equal. As I had followed the institute's material, I didn't find anything difficult. I always devoted equal time to each subject.
I have also been teaching Audit and SFM after the Finals, so apart from being in Practice, if I go for teaching as a profession, then I would take up Audit as my subject of choice.
Can you tell us something about your journey?
My inspiration is my elder brother - Atul Agarwal. He had secured a rank in CPT and he was the one who guided and motivated me while I was preparing for CA. He had secured 13th rank in CPT and his motivation helped me in securing 5th rank in CPT. Also, in IPCC, he secured 23rd rank and I secured AIR 17th. He himself had secured AIR 1 in his CA Final's and I too secured the same this time. So, my biggest motivation is my elder brother who had constantly guided and supported me throughout this journey.
Any stress or demotivation that you have gone through in this journey?
I didn't face much stress because I had already started my preparation during the 3 years of articleship period. In fact, I completed the entire syllabus of May 19 one year before the exams. So, I just revised the syllabus for the rest of the time. I managed to complete 4 mock test papers for each subject –i.e. 32 mock tests. This boosted up my confidence which ultimately prevented me from getting stressed or demotivated in any way. I knew that I would definitely clear the exams. So, all my focus shifted on securing a rank and passing with flying colours.
Any other routine apart from your studies that you followed?
No such specific routine was followed. But, yes, I always used to decide in advance, how much time I had to devote to my studies each day. Apart from that, to rejuvenate myself, I used to watch T.V for half an hour or so.
Any strategy that you followed during those 3 hours of the exam while writing the paper?
I think one should opt for the easy questions first and go for the difficult ones in the end. This will help in building confidence while writing the paper. Try to attempt those questions first where you can secure more marks in less time. The first 15 minutes should be utilised to identify the right set of questions to be attempted.
What are your views on the newly introduced MCQs?
I would say that if you follow the institute's material, you can easily solve the MCQ questions. But if you go through the books that are available in the market, then it might be a wee bit difficult to score marks in MCQs. If you follow the institute's material, then you can easily score up to 25 marks in MCQs.
Any time management that needs to be followed during MCQs?
Not really. The paper is set in such a way that you can solve the questions within a specific time, provided you follow the ICAIs material properly. No extra time is provided for attempting MCQs, you have to complete the MCQ portion within those 3 hours only.
No specific thing has changed with the introduction of the MCQ part, just that, you need to answer the objective questions rather than writing the ones provided in the 70 marks paper.
Were the MCQs difficult this time?
This time the level of MCQ questions was good enough in DT and IDT paper. Some 8 to 10 marks questions in ISCA were also not very easy to answer. But, overall, the MCQ portion was moderate.
Did you prepare your own notes for CA Finals?
I think one should always go for a particular set of notes which you can follow right from the initial level till the exam time. Don't go for multiple options which leave you confused. Just stick to a particular set of notes. One should prepare notes in such a way that all the important points are included. So, that one can read them even one day before the exam. Last day revision is very important which is the final revision from one's end.
Any specific strategy you followed for amendments?
I just followed the RTP amendments and the regular status updates provided by the institute for subjects like DT, IDT. So, the complete focus should be on ICAI's materials like RTP, MTP, and updates provided by them from time-to-time.
Did you do anything else to keep yourself updated?
I secured the extra knowledge regarding updates and all during my articleship tenure wherein I was able to gather sufficient knowledge in respective field that was assigned to me. So, I made full use of the knowledge that I gathered during the articleship period and linked it with my studies effectively.
Did you refer to CAclubindia?
Yes, I used to check the reviews on the forum section regularly after I reached home. That helped me to get a collective idea of how was the overall paper and how was my execution in the exam. So, this was the reason, I had the full expectation of getting 1st rank.
Any tips or a message that you would like to share with your juniors or peers?
I would like to state that whoever is pursuing the CA course should definitely go for the institute's material and follow it strictly. It is a very easy course. Just be consistent and work hard.
Also, one should opt for guidance from the top 50 rank holders which will help you in your studies.
It was great interacting with you. Once again, many congratulations from the entire team of CAclubindia.
Thank you so much !!

Also read : Interview: Nayan Goyal AIR-1, CA Final May 2019 (New Course) in an Exclusive talk with CAclubindia
Tags :
students
ca rankholder interview
ca exams