In an exclusive conversation with Nayan Goyal, the AIR-1 of the CA Final May 2019 batch (New Course) we got to know his strategy for the exams and if there was any secret ingredient to his success recipe.
First of all, many congratulations to you from the entire team of CAclubindia
Thank you so much.
Did you receive a call from the President?
Yes, he called me before the results were declared to congratulate me on my success. To be honest, I wasn't really expecting this. However, it felt great to know that I have got AIR 1.
Tell us something about your journey?
I opted for commerce stream in my 11th standard. I was so keen on the subjects that I had decided to go for this course after school, in 11th standard itself.
There is no other CA in my family. Also, I come from Bhopal and there had been no rank holders from Bhopal so far. I am the first rank holder from my city which makes me feel proud of myself. I am extremely happy.
So, you must have been receiving a lot of calls from your peers and relatives?
Yes (smiles), I have been flooded with calls since yesterday.
Any strategy that you followed in this CA journey?
Planning is very important. I had planned a proper schedule for my studies and I always made sure that I followed it. I completed practical subjects before theory subjects. After my articleship ended, I used one complete day for planning only. I ensured to focus on all the subjects equally and stuck to the same plan for the months that followed. This proved to be very helpful in scoring good marks. I would also suggest students extend their study hours to at least 16 to 18 hours in the last 15 to 20 days before the exams.
So, as you mentioned planning is very important. What was your planning right after the CA Final registration?
I used to go to the classes in the morning and always made sure that I revised everything that was taught in the class after getting back home from work. My preparation leaves started last year in November and like I said before I used one complete day to make a proper plan, whereby I decided how much time to devote to each subject, what subject to revise first and what to focus on in the end.
How did you manage your studies along with coaching and work?
I didn't follow any strategy while taking coaching. Also, one doesn't get enough time to study after work, so I just made sure that I revised all the topics that were taught in the morning classes regularly. The faculties whom I took my classes from gave me proper guidance while I was preparing for my exams.
From where did you do your articleship? And how did it help you?
I did my articleship from Bhopal itself, in the field of Audit. I have an exposure in Taxation, GST as well.
The practical exposure that a student gains during articleship, helps one in relating the textual knowledge with the practical world and understand things better. The syllabus of our curriculum is so vast that it's not possible to mug up everything. So this practical exposure is surely gonna help you while attempting the paper.
What are your views regarding the Institute's material?
Institute's material should definitely be followed by all those pursuing this course. Nothing is more important than it. I had gone through the RTPs, mock tests, etc and I totally believe that if you follow the institute's material, you will be able to solve all the questions in your exams, as most of the questions come either directly from the institute's material or are of the same pattern. So, yes, institute's material and coaching material (as a reference) does help one in the exams. I referred to the RTPs for amendments.
Did you go for the mock tests organized by the institute?
Yes, definitely. Moreover, it also helps in time management and gives you an idea about how to attempt the paper and how much time to devote to each question.
How can one utilize those initial 15 minutes that is provided for reading the paper before attempting it?
In those 15 minutes, I decided what all questions I shall attempt and in what sequence shall I attempt them, depending on the difficulty level of the questions.
What are your views regarding the newly introduced MCQs? Were MCQs difficult this time?
MCQs are scoring if you know the answers right. But, on the other hand, the other 70 marks questions have become a bit lengthy.
Yes, I would say, a bit difficult. But still, they were scoring.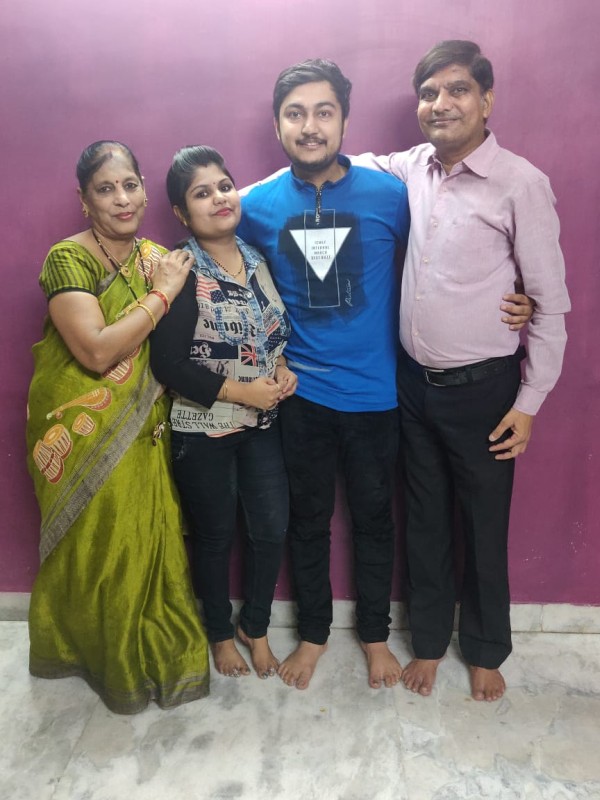 What was your favourite subject and which subject did you consider to be difficult?
I considered Audit to be a wee bit difficult subject as compared to others, as there were a lot of things to be remembered. In fact, I was a little if I would be able to score well or not but luckily, the paper went well. Financial Reporting was my favourite subject.
You scored 95 in FR, so any strategy that you have followed?
I had followed the institute's study material and most of the questions that were asked in the exam came straight forward from the material, so it was easy for me to solve those questions as I had already practiced those questions while I was preparing for my exam.
Did you prepare notes? Any tips on how to revise the syllabus on the last day?
I just used to jot down the important points during classes and didn't go for making any notes.
Yes, you should prepare short notes and if you have gone through them at least 3 to 4 times, then it becomes easy for you to revise the full syllabus when you have got just one day to prepare before the exam.
Any tips that you would like to share regarding the revision part, just one day before the exam?
One should definitely complete the full syllabus before the exams, choice of topics can be made depending on the weightage of marks assigned by the institute. If your concepts are clear, you can easily solve all the questions.
What did you do to cope up with the stress?
I preferred listening to music and surf the internet to unwind.
Did you refer to CAclubindia? Do you consider the CCI community to be helpful?
Yes, I have also submitted an article over there.
Yes. it is helpful. I have also referred to many articles from CAclubindia.
Any message you would like to share with the other students or your juniors?
Make a proper study schedule and stick to it. Also, revise your subjects accordingly.
Thank you so much Nayan for this insightful interaction. It was wonderful talking to you.
Thank you !!
Also read : Interview: Ajay Agarwal AIR-1, CA Final May 2019 (Old Course) in an Exclusive talk with CAclubindia
Tags :
students
ca rankholder interview
ca exams