WHY I APPLY FUSION i.e. MIX MY TIPS WITH OTHER TOPICS!!
Friends I am back with the 2nd part of series – ICAI CUP 2011. People have asked me that why I merge the exam tips with other disciplines/subjects. My answer is this helps us to retain the tips for a much longer period. You will not be able to remember the exact tip in exam but when you will think about the point of pitch report or googly, immediately the point related with it will strike in ur mind. You can apply this procedure in ur subjects too. For e.g. if you are facing problem in retaining any concept then form a story related to it and then you will be able to retain it longer.
Now coming back to the article, in first part I discussed the preparation point and now I will deal with EXAM DAY.
(A) REACH THE FIELD AT LEAST AN HOUR BEFORE THE MATCH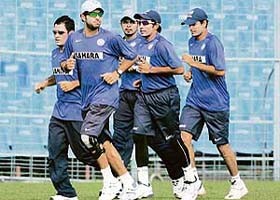 (i) If you have ever watched a match in stadium you w'd have noticed that team takes the field an hour before the action and doing warm-up exercises and catching practice etc.
An examination candidate is also required to reach the exam centre at least half an hour before the paper. You s'd take your seat atleast 15mins before the schedule time and relax your mind and prepare it for the match. This well help you to avoid last minute rush i.e. anxiety and in case you have forgot something then you s'd have enough time to rectify the error and commence your work.
(ii) Your warm-up exercise before exam is to check whether you have all the necessary things with you i.e. 3 good quality blue/black pens, Admit card, scale etc. Check ur roll no. in the seating arrangement displayed outside the entrance and do 2 minute meditation to regain the focus.
(B) STUDY THE PITCH REPORT BEFORE MAKING ANY DECISION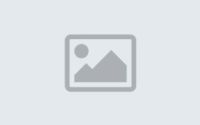 (i) Read all the instructions and questions properly given in the question paper before answering the paper. Pay proper attention to choices and especially internal choices because ICAI is expert in changing the exam pattern.
In this Nov. attempt we were given choice to leave one question except the first/compulsory question. General Mistakes committed by some of the students were that they attempted the whole paper or they left the compulsory question in choice. Avoid such errors in fact blunders.
Kahin flighted delivery ke chakkar mein bahar nikle aur stump ho gaye
(ii)Decide which question to start with. Just like a match depends on the opening partnership/opening spell, in the same way our paper depends on how we perform in 1st hour of the paper. We s'd try to attempt the sure sought questions to gain confidence.
(C) LOST THE EARLY WICKETS, WHAT NEXT!!
It means if the paper is not according to your expectations or most of the questions are from the topics you are not comfortable with then what to do. First of all don't panic and adopt a defensive approach. You can solve some theory questions or 2-4 marks easy numerical first. It means take 1-2 runs and keep rotating the strike and ticking the score-board. My friend has done it in A/c's and scored 48 in it when he attempted only 55 marks paper. He left most of the 8 marks Q's but scored in all the 2 marks and 4 marks one.
Yaar low-scoring match mein bhi aap jeet sakte ho. Remember IND V/s Aus , Mumbai Test !!
(D) Free - Hit
Take full advantage of free-hit. This refers to easy scoring questions of our paper. Start from such questions first. Remember Reconciliation question in Cost, Set-off or carry forward/ VAT in tax or NPO/Amalgamation one in this Nov. attempt.
Search them, mark them & attempt them.
(E) Googly/Doosra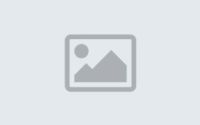 Beware of Googly/Doosra otherwise it will knock off your stumps. Check the hidden information in the question.
Answer question mein hi chupa hua hoga (Answer will be hidden in question itself).
This is most applicable in Auditing and Costing Paper.
(F) Slog-overs
Utilize the last 10 overs by scoring max. runs of it. It means attempt as much questions as you can in last half-hour. You don't have much time to think but keep hitting the balls.
(G) Close-Matches
What's the importance of number 1 can be very well explain by a guy who scored 299 marks in PCC or 39 in any subject or a team who lost the match by 1 run.
Who can forget IND v/s ENG match at lords (Yuvi-Kaif) or AUS V/s SA (434 target) one.
So, all that matters is how you hold your nerves in such a situation.
(H) Don't fall in pressure
No matter how good your team is but it depends on how you play on the day of match. Even a person with very good knowledge falls under pressure and don't able to deliver when it matters the most.
Din kharab hota hai to IND Kenya ya Bangladesh se bhi haar jaati hai.
You can reduce such pressure by taking self-examinations.
So this completes the series and as usual I need your comments on this part too.
Link to part-1