In the fast-paced and constantly stressful lives that we live today, many lifestyle-related and other critical illnesses have spread like wildfire. To add to it, the rising costs of healthcare and inflation rate makes it all the more difficult to have access to the proper treatment and hospital of your choice when you are in need.
If you wish to be prepared for this in advance and ensure that you and your family members get access to the hospital and best treatment at the right time without worrying about hefty bills, then a health insurance policy should definitely be on your must-have list. However, before you take that plunge, knowing the basics about the best health insurance in India and understanding the terms is vital.
Take a look at some of these fundamental health insurance terms that you must be acquainted with: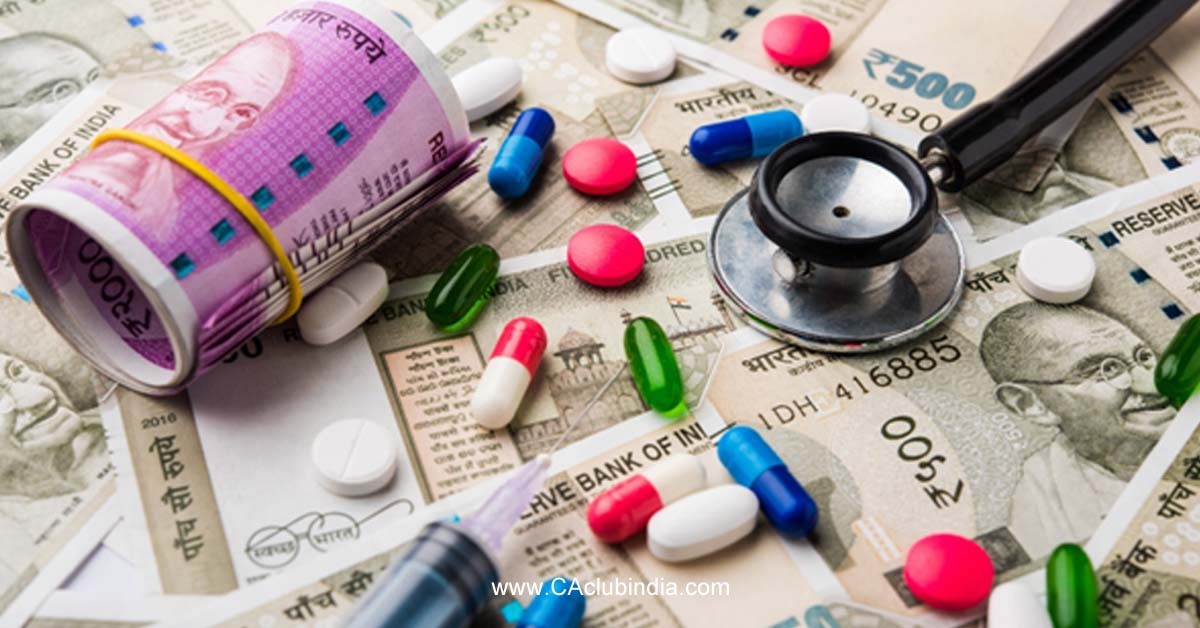 1. Premium
This is the amount you pay against the coverage you ask for in your health insurance plan. You can pay it at a chosen frequency during the policy term. This is one of the critical factors that help compare the best health insurance in India and allow a policyholder to plan their finances.
2. Coverage
This is the amount, i.e., the sum assured that your health policy covers you for, and you can claim this coverage in the form of treatment bills, procedures, medicare etc., from this sum assured until it exhausts.
3. Dependents
Your spouse, children or parents and family members who do not have a source of earning, in general, would be categorised as your dependents in the best plan for health insurance in India. You can buy a holistic policy covering all your family members to have a comprehensive cover and not go through the hassle of handling multiple policies and claims.
4. Cashless Cover
More and more insurance providers are now offering cashless cover claims in health plans. The policyholder does not need to arrange for the bill amount and then file for a claim with their insurer if they have this benefit. Your insurer will directly pay your hospital bills (if the hospital is registered under their company for the cashless cover benefit) on your behalf.
5. Claim
This is the request a policyholder makes to the insurance company against the expenses they have incurred towards hospitalisation, medicare, healthcare, procedure, etc., which are covered under the health plan they have purchased.
While these are just a few health insurance terms, it would be advisable to research online and know about many other such terms in detail. Also, while you are at it, remember to look for the various features that the best health insurance in India can offer like-
Pre and Post Hospitalisation expense cover
Daycare procedure expenses
No Claim Bonus
Critical Illness Cover
Accidental Cover
Transportation cover (ambulance)
Annual Check-ups (complimentary)
All of these features are what make your policy air-tight and your coverage comprehensive. Remember to look for these benefits while you shortlist the best health insurance in India, as knowing which benefits you need in your policy could help you pick the right policy at ease. Apart from these features, certain specific policies, like the types of COVID-19 insurance policies and COVID-19 rider, have customised features and benefits like compensation, hospitalisation cover, and post-hospitalisation expense cover, based on the type of policy you purchase.
What Are the Different Types Of the Best Health Insurance In India?
After knowing about the features and benefits of having a health insurance policy, if you have made up your mind to buy a policy, the next step would be to know from which types of policies you can choose. Nowadays, health insurance plans have advanced from what they used to be a decade ago. You can now choose from some of best health insurance in India depending on your budget and family members who you wish to cover under this policy. You can select from-
Individual health plans
Senior Citizens health insurance plans
Critical Illness health plan
Family Floater health insurance in India
Top-up health insurance policy
Women-specific health insurance
COVID-19 insurance plans
Remember to assess your health and that of your family members and then consider a health insurance plan which will suit your family the most. You can even decide to go for a holistic, comprehensive cover instead of opting for individual family plans if that suits your needs. This way, you can also calculate the tax you can save every year on the premium of your health policy using the income tax calculator.
Steer away from rising medical expenditure, be prepared for uncertainties that life throws in your way, and plan for your finances by purchasing the best health insurance in India as early as possible.
"Loved reading this piece by
Suhasini
?
Join CAclubindia's network for Daily Articles, News Updates, Forum Threads, Judgments, Courses for CA/CS/CMA, Professional Courses and MUCH MORE!"
Tags :
others