Download e-PAN Card via Income Tax e-Filing Website
To download e-PAN card the Instant e-PAN service is available to individuals who don't have a Permanent Account Number (PAN) but have an Aadhaar card. The steps to obtain Instant e-PAN through the e-Filing portal are :
Access e-Filing Portal: Start by visiting the e-Filing portal's homepage, and locate the "Instant e-PAN" option.
Select Check Status / Download PAN: Click on "Instant e-PAN," then choose the "Check Status / Download PAN" option on the subsequent e-PAN page.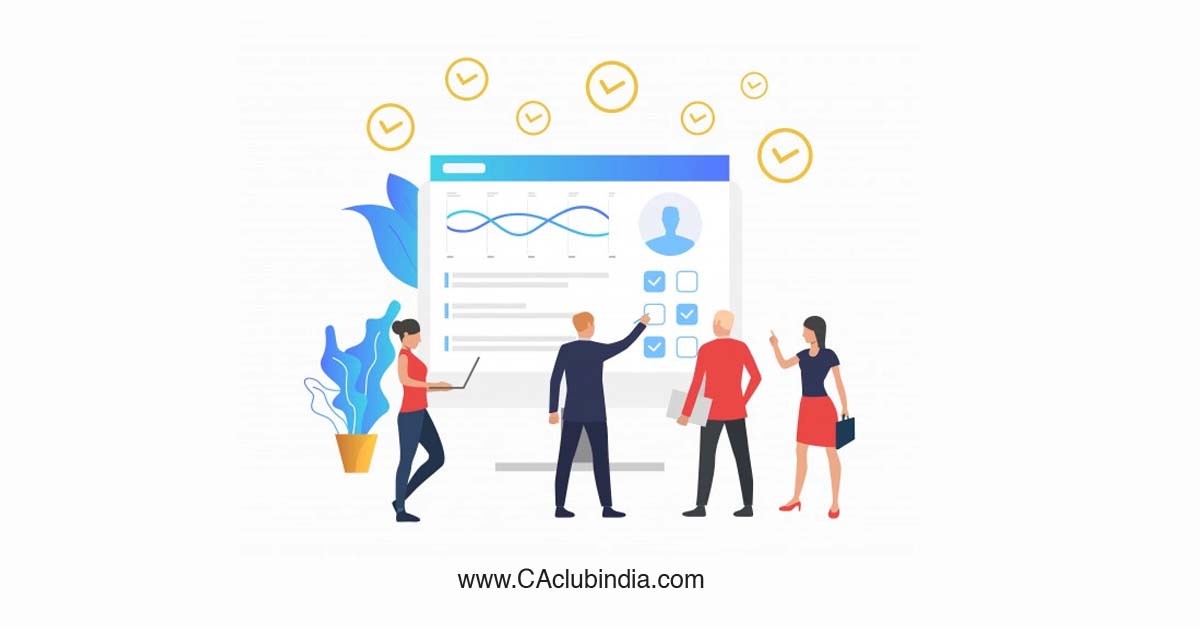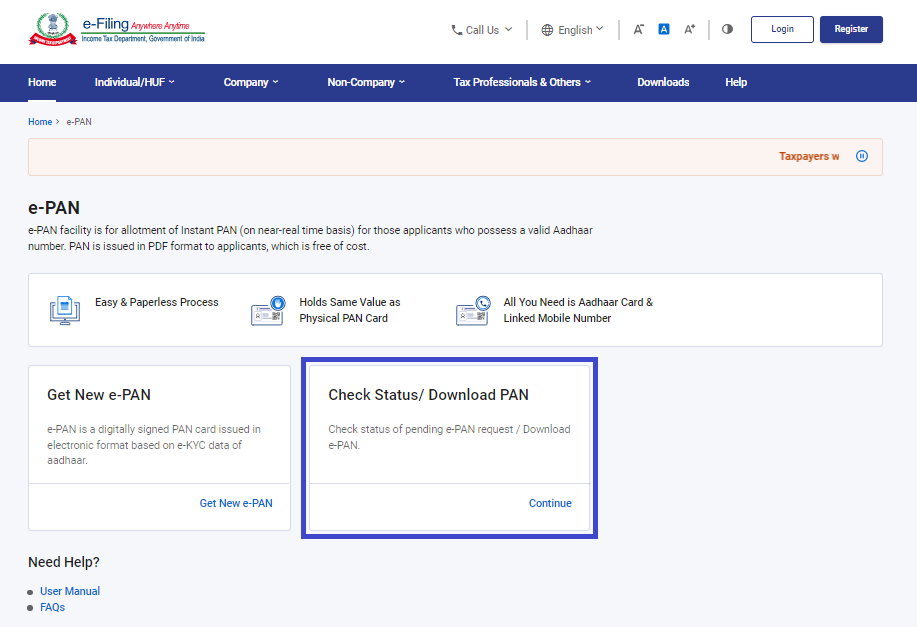 Enter Aadhaar Number: On the "Check Status / Download PAN" page, provide your 12-digit Aadhaar number and click "Continue."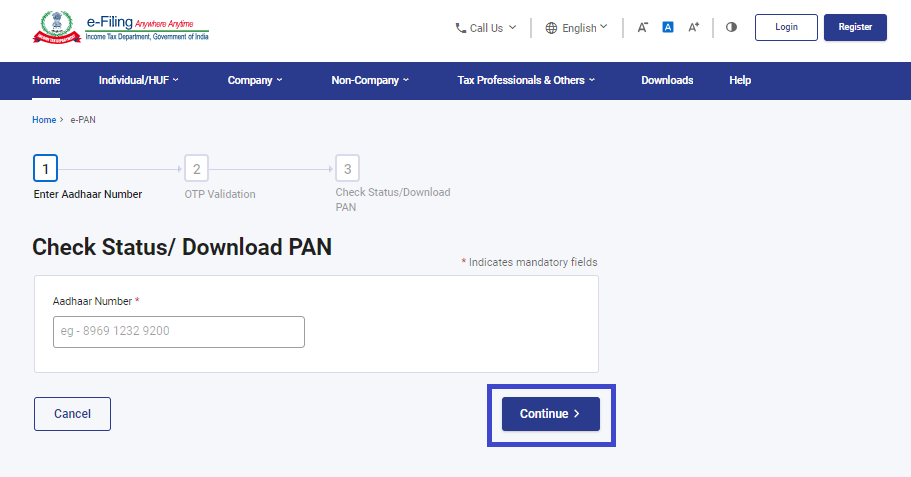 Verify with OTP: You'll be directed to an OTP Validation page. Input the 6-digit OTP sent to your Aadhaar-linked mobile number, then click "Continue" to verify your identity.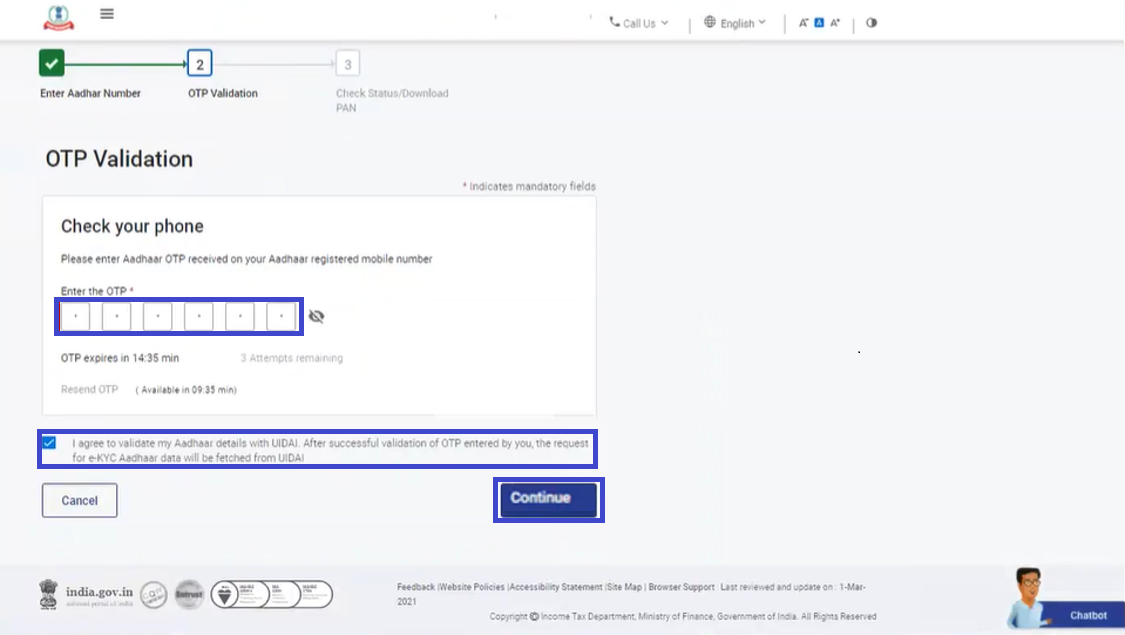 Check and Download e-PAN: Once validated, you'll reach the "Current status of your e-PAN request" page. If your new e-PAN has been generated and allotted, choose either "View e-PAN" to see it or "Download e-PAN" to save a digital copy.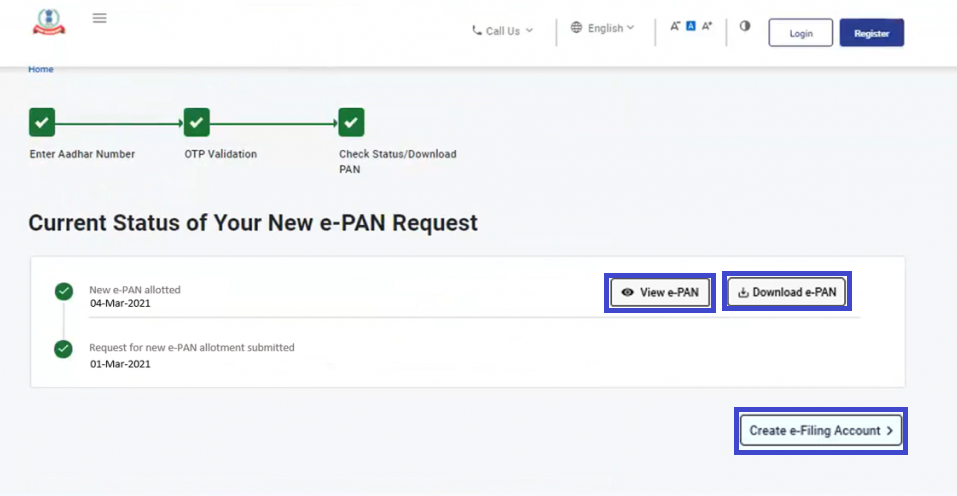 Download PAN Card via UTIITSL portal
The steps to download e-PAN Card through UTIITSL portal are :
Visit UTIITSL Portal: Go to the official UTIITSL portal.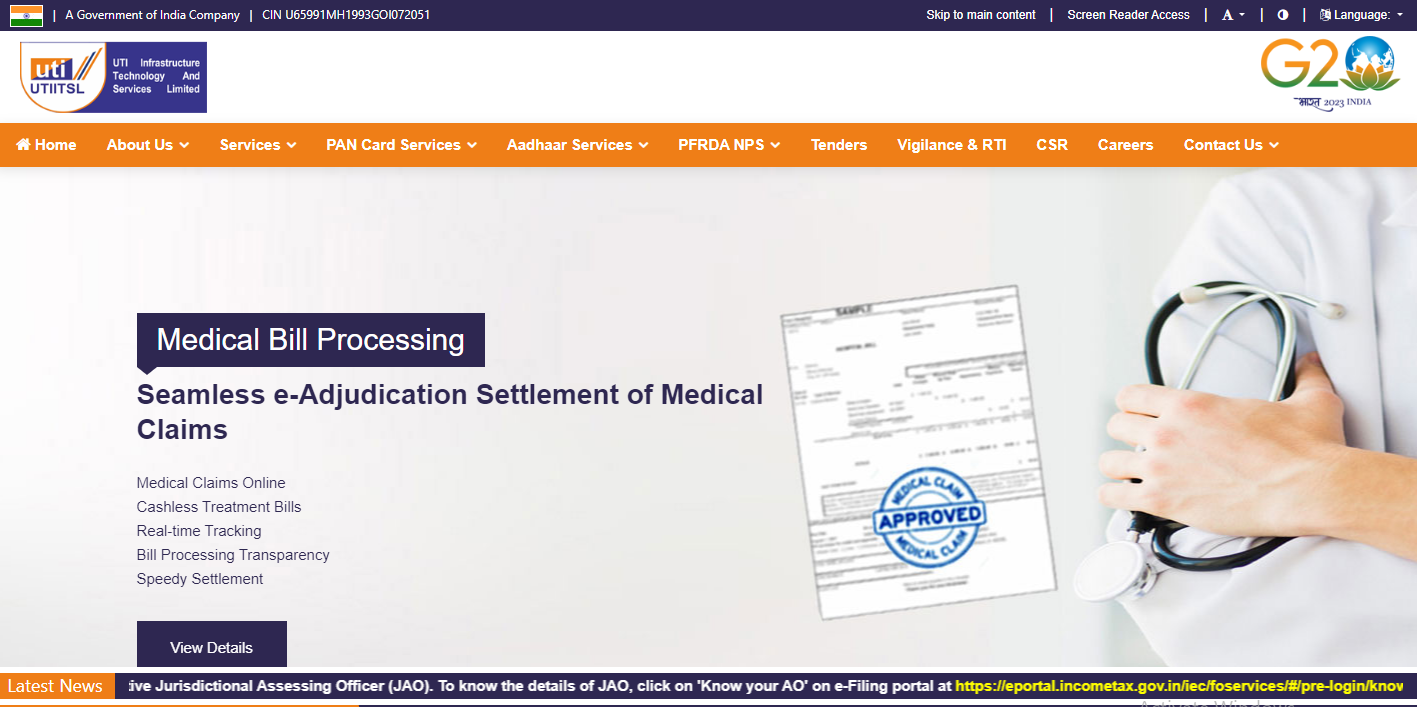 Access PAN Card Services: Scroll down on the homepage and click on 'Click to Visit' under the 'PAN card service' tab.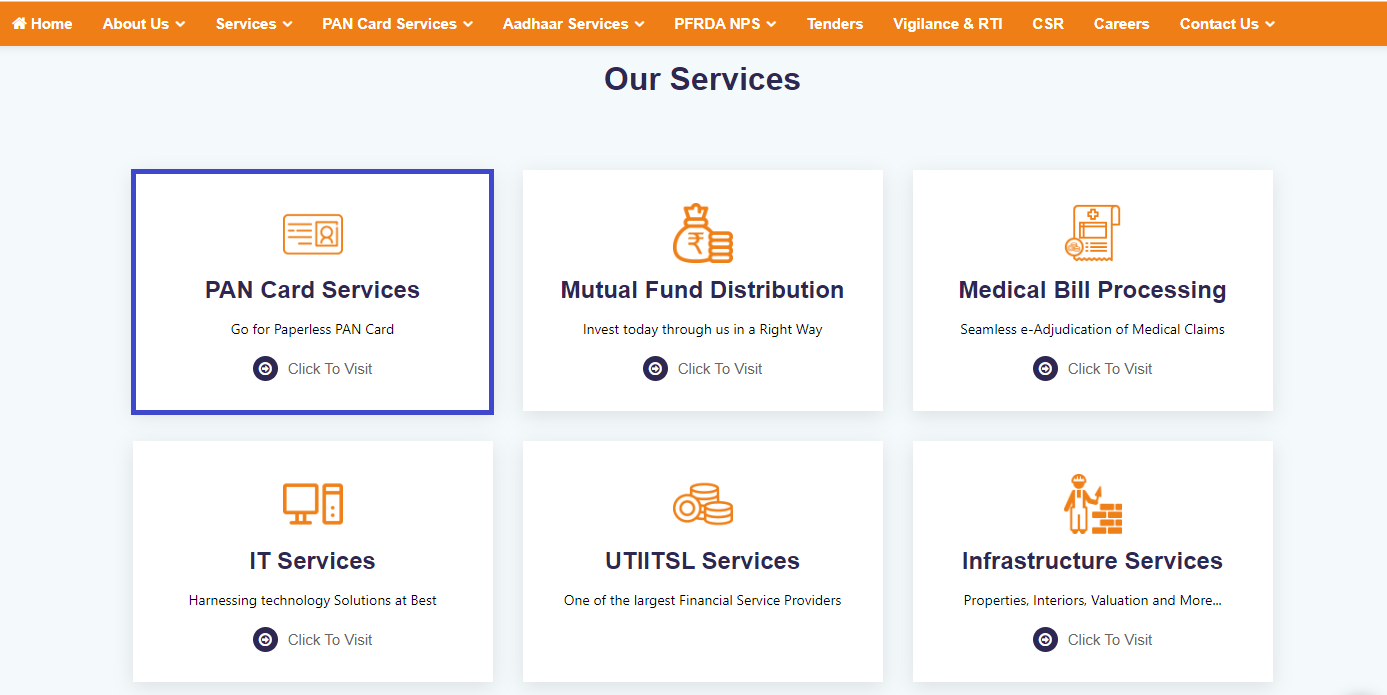 Download e-PAN: Scroll further down and click on 'Click to Download' under the 'Download e-PAN' tab.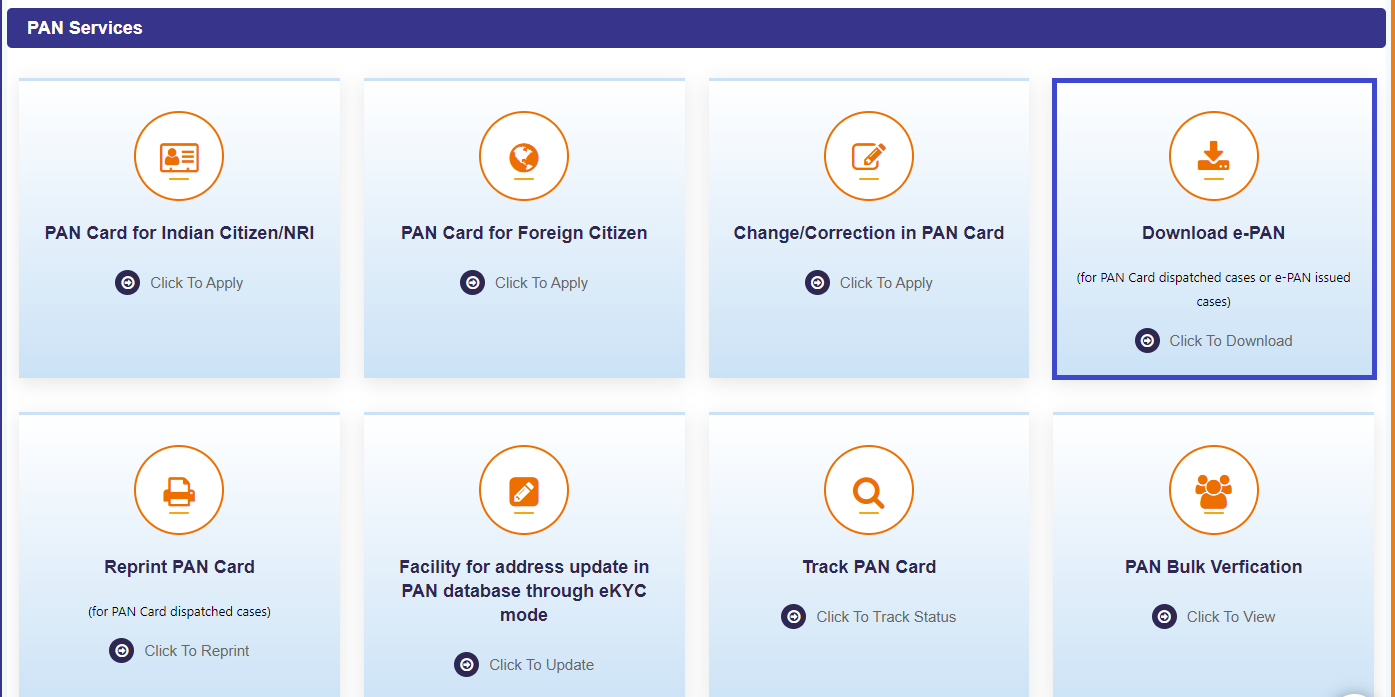 Provide Details: On the new page, enter your PAN number, date of birth, and GSTIN number if required. Click the 'Submit' button to proceed.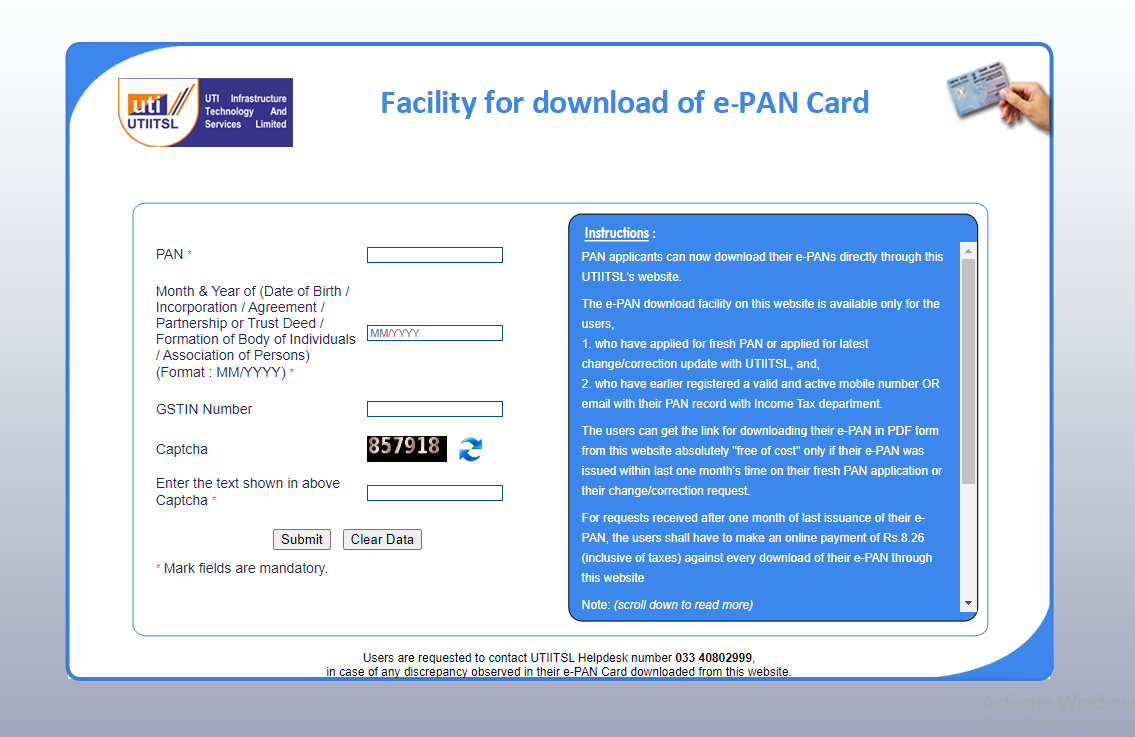 Receive Link and OTP: A link will be sent to your registered mobile number or email ID. Click on the link provided, and you can download the e-PAN Card using the OTP sent to you.