MSME and Small scale industries (SSI) are very important and play a vital role in the economic growth of the Company because it helps in increasing employment and economic development of the country. These enterprises account for more than 40% of the total production of goods and services in India. They are one of the main reasons for the growth and strengthening of the economy. The Ministry of Micro, Small and Medium Enterprises (MSME) implements various programmes/ MSME schemes for the development and promotion of MSMEs across the country.
The Government of India has been really proactive to ensure that all the benefits of these MSME schemes reach to the MSMEs in time. To provide immediate relief to the MSME sector, various announcements (in addition to the various MSME schemes) have been made under the Atmanirbahar Bharat Package also.
The Government has announced various relief measures for several sectors under the AatmaNirbhar Bharat Abhiyan and has taken a number of initiatives to support the MSME Sector in the country, especially during the COVID-19 pandemic.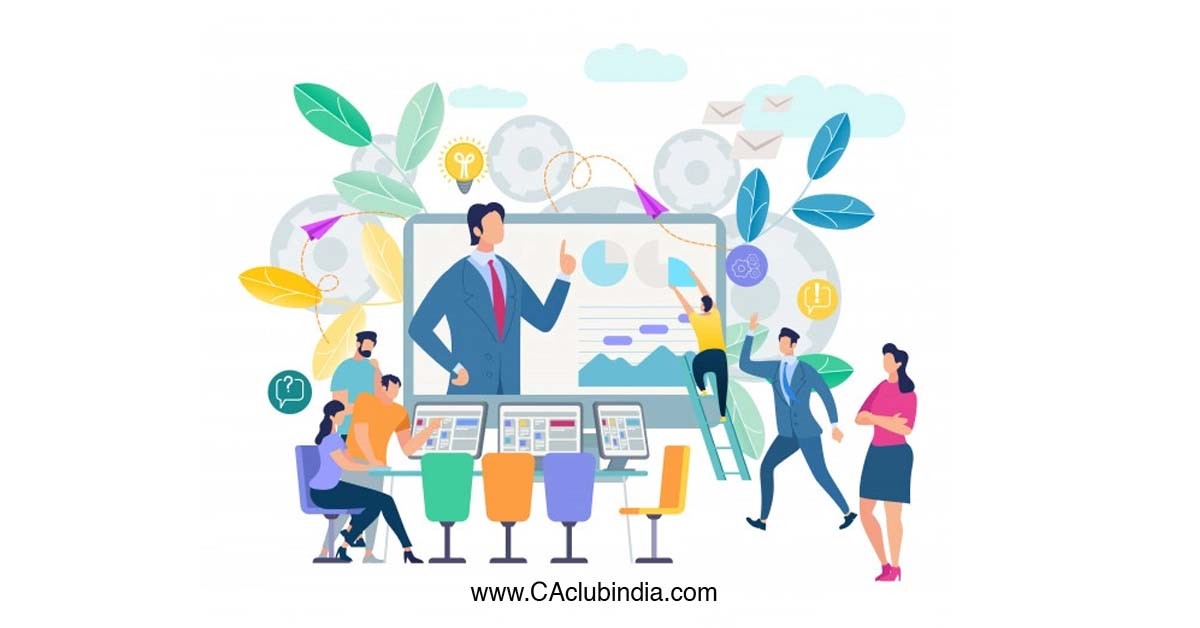 Some of them are
Rs 20,000 crore Subordinate Debt for Micro Small & Medium Enterprises(MSMEs).
Rs. 3 lakh crores Collateral free Automatic Loans for business, including MSMEs.
Rs. 50,000 crore equity infusion through MSME Fund of Funds.
New revised criteria for the classification of MSMEs. Retail and wholesale trades are also included under MSMEs.
New Registration of MSMEs through 'Udyam Registration' for Ease of Doing Business.
No global tenders for procurement up to Rs. 200 crores.
The Ministry of MSME implements various schemes and programmes for growth and development of the MSME Sector in the country.
These schemes and programmes include
Prime Minister's Employment Generation programme (PMEGP),
Scheme of Fund for Regeneration of Traditional Industries (SFURTI),
A Scheme for Promoting Innovation,
Rural Industry & Entrepreneurship (ASPIRE),
Interest Subvention Scheme for Incremental Credit to MSMEs,
Credit Guarantee Scheme for Micro and Small Enterprises, Micro and Small Enterprises Cluster Development Programme (MSE-CDP),
Credit Linked Capital Subsidy and
Technology Upgradation Scheme (CLCS-TUS).
A Help-Desk & Facilitation Centre has been set up in the Directorate General of Trade Remedies, which deals with the trade remedial measures, including anti-dumping measures.
Its functions inter-alia include
Disseminate information to Domestic Industry (DI) regarding various Trade Remedies.
Hand-hold DI, especially MSMEs, in filing trade remedial petitions.
Guide MSMEs to remove 'data gaps' while filing applications.
Guide the Indian exporters facing Trade Remedial Investigations in other countries.
Provide information regarding available Non-Tariff Measures to Domestic Industry and advise them to avail the same with the support of concerned Administrative Ministry/ Department.
Provide information regarding estimated timelines for completion of various procedures and for disposal of cases.
Ministry of Micro, Small and Medium Enterprises (MSME) through its MSME-Development Institutes (DI) situated in all States, facilitates MSMEs to export from Domestic Tariff Area (DTA) and Special Economic Zone (SEZ).
MSMEs and SSIs have played crucial role in generating huge employment opportunities at comparatively lower capital costs than large industries. Moreover, they have helped in the industrialization of rural & backward areas.
Disclaimer: Every effort has been made to avoid errors or omissions in this material. In spite of this, errors may creep in. Any mistake, error or discrepancy noted may be brought to our notice which shall be taken care of in the next edition. In no event the author shall be liable for any direct, indirect, special or incidental damage resulting from or arising out of or in connection with the use of this information.
"Loved reading this piece by
CS Lalit Rajput
?
Join CAclubindia's network for Daily Articles, News Updates, Forum Threads, Judgments, Courses for CA/CS/CMA, Professional Courses and MUCH MORE!"
Tags :
msme
corporate law