When one starts the US CPA preparations in the right manner it not only helps boost the confidence level but also helps clear the exam in a shorter span of time. At the outset, the confidence level is high but soon questions like, Will you be able to retain everything that you are studying? Will you be able to complete the paper on time? and many similar troublesome questions start bothering you. So much so that you might even feel a serious need to change your strategy. But there is no need to lose heart, here are a few general exam tips that will help you stay calm during the preparation days.
1) Set a deadline for the exams
This is of utmost importance, as there are no specific exam dates and you might end up pushing your exams for far too long without even realizing.
Setting a deadline will help you plan your studies properly.Once you have identified your target date,you can start preparing for each subject. Some people like to start with the toughest subject but it is advisable to start with the one subject that you are most comfortable with, that way when you clear your exam it will not only increase your confidence level but also make you more determined to clear the remaining ones.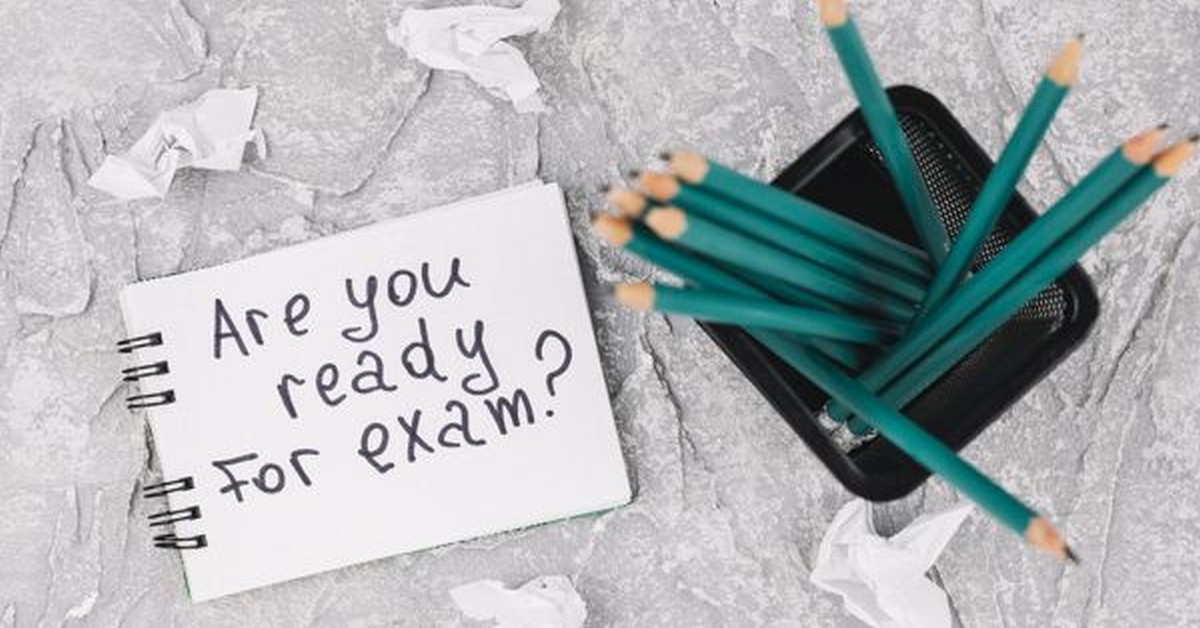 2) Maintain pace of your studies
If possible, try to maintain the pace of your studies. Although short breaks help to freshen up your mind, long breaks may not work very well for your studies as you will lose focus from the topic you were studying. So, if possible, try and avoid unnecessary breaks. There would be days when you would not get enough time, use the little time at your disposal to revise the previous topics or you can also try solving some simulations. Remember, multiple-choice questions are not the only thing on the CPA exam, Simulations account for 50% of the exams and not many of us like to spend time on practicing simulations. Simulations are a summary of many topics and help stimulate our brain and give us more clarity on the topics. We should not keep them for the last.
3) Avoid repeatedly watching videos
You should watch the videos once, but too much focus on videos should be avoided. As watching the videos alone will not help clear the exam. You would learn more by going through the topics, making notes and doing practice questions. Watch the videos again only for the topics where you need more explanation for better understanding.
4) Get your doubts clarified
Never accumulate your doubts, you must get them clarified either by going through the books that you are studying, searching online, from friends or the best source i.e.yourInstructor, incase you have enrolled with a CPA review course provider. Clarification of doubts is important as it helps you avoid repeating your mistakes.
5) Focus on understanding the concept
Do not just read through the study material, try and understand the concept rather than mugging it up. Remember, the answers are going to be in front of you (in form of MCQs), what you need to work on is the ability to identify the correct answer option.
6) Take the Practice Exam
Try and take the practice exam at least once. While taking the exam please do the following:
- Mark all questions that you find tough.
- Go through all the answer explanations, even for the questions answered correctly.
- For each incorrect answer, go through the related text in the book to get more clarity of the concept.
- Take a test with only the marked questions and repeat steps 1 to 3.
- As time management is very crucial while taking the test, keep an eye on the timer as it can help you to clear the CPA exam.
7) Reward yourself for your efforts
Set targets for yourself and if you are able to achieve them reward yourself by taking a break from studies. Make sure the break is short and is well utilized. Do the things you love to do and do not even think about books or studies that day. Spend time with your loved ones, there presence helps your mind to ease
Such breathers from studies are very important to stay motivated and freshens you up for the next topics or exam.
8) Use Flash cards
Flash cards can serve as a means of quick revision. Most of the CPA review providers also provide flash cards, however you can also make your own set of flash cards.
9) Avoid the social media
Refrain from using the social media for some time. Always remember you did not spend sleepless nights to socialize with the world. Once you clear the exams, the same media can be used to communicate your success story.
All these tactics help for preparing for the exams. However, as the exam sections have different type of questions, here are a few tactics with specific focus on how to tackle these different types of questions being MCQs and Simulations.
1. Always start with reading the last line of the question, first
This helps in time management and if you know what the question is asking for, it becomes easier to identify the correct answer option.
2. Flag the difficult questions
Do not spend too much time on one question, flag the difficult question, you may find some information in another question that may help you answer that question. Remember you can go back and forth between the question in the same testlet.
3. Do not leave any question unanswered.
Remember there is no negative marking. Attempt all the questions in the exam.
4. Spend some time checking the answers
Do not spend too much time on one question. Keep some time for checking the answers.
5. If you are stuck between two or more options, re read the question to make sure you are not missing on the keyword.
For Simulations
1. Have a good understanding of the study material
2. Do not leave any topics and be prepared for the unexpected
3. Research Tab: This can be used for answering not just the research simulations but non research simulations as well.
As Simulations are slightly lengthy, there are chances of getting stuck in some portion, so keep some time for such situations, however, it does not mean that you rush through the MCQs as they are equally important. Budget your time between both the MCQs and Simulations as both carry equal weightage on the CPA exams. Use the practice tests provided by your CPA review provider to deal with the time constraint.
Although different people have different ways of studying, these basic tactics work well for almost everyone and might help you sail through your CPA exams
Wishing you all the best of luck for your CPA journey.
By: Namita Harmesh Mahajan
Visit our website: Click Here
Tags
exams
students