Introduction
I had begun my Professional career in UAE where the culture and business of credit card is quite robust with deep market penetrations, there are both advantages and disadvantages of owning a credit card and the success lies in judicious use of the same, off late I am seeing a positive uptick in the Indian markets too with respect to the usage and growth of credit cards with increased issuance and spends moving forward.
A credit card is a simple card that allows the owner to spend and make purchases without immediately having to make any payments. It is a thin rectangular piece of metal or plastic issued by a financial services company or by a bank. Credit cards impose a condition that the card holders pay the borrowed money along with any annual charges by the end of the credit period. Usually 48-55 Days in India and 58 Days in Middle East.The ability to pay later using a credit card and buy now outmatches other forms of credit payment. Other modes of payment such as cash and debit cards require you to have the money at the time of purchase. Besides having more flexibility, credit cards help you to establish a credit score so you can qualify for other financial products, such as loans and mortgages in the future by looking at your present payment status & history.
Currently if we look at the market share of Issued cards we have the following interesting breakup across the world, however recently in India RBI has forbidden Master card from issuing fresh credit cards due to non-compliance of data storage in India despite several reminders by RBI and Master card having violated the regulations.
Visa has 50% Market Share
Master Card Has 35% Market Share
Rest have 15%
In India the major players in the credit card businesses are HDFC Bank, ICICI Bank, Axis Bank & SBI Cards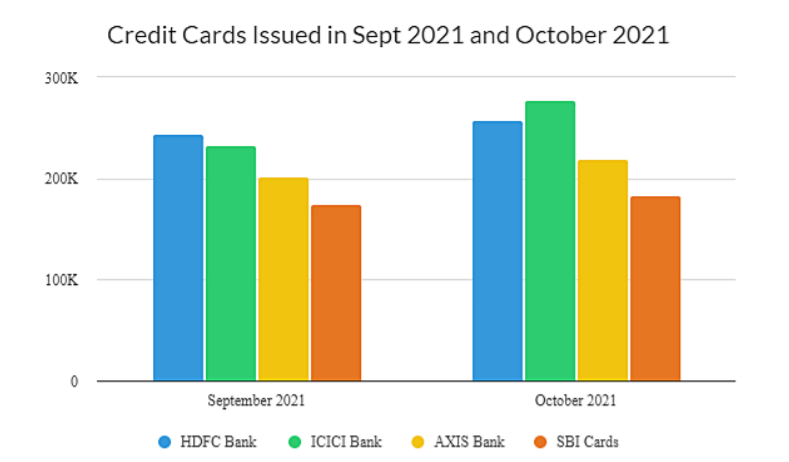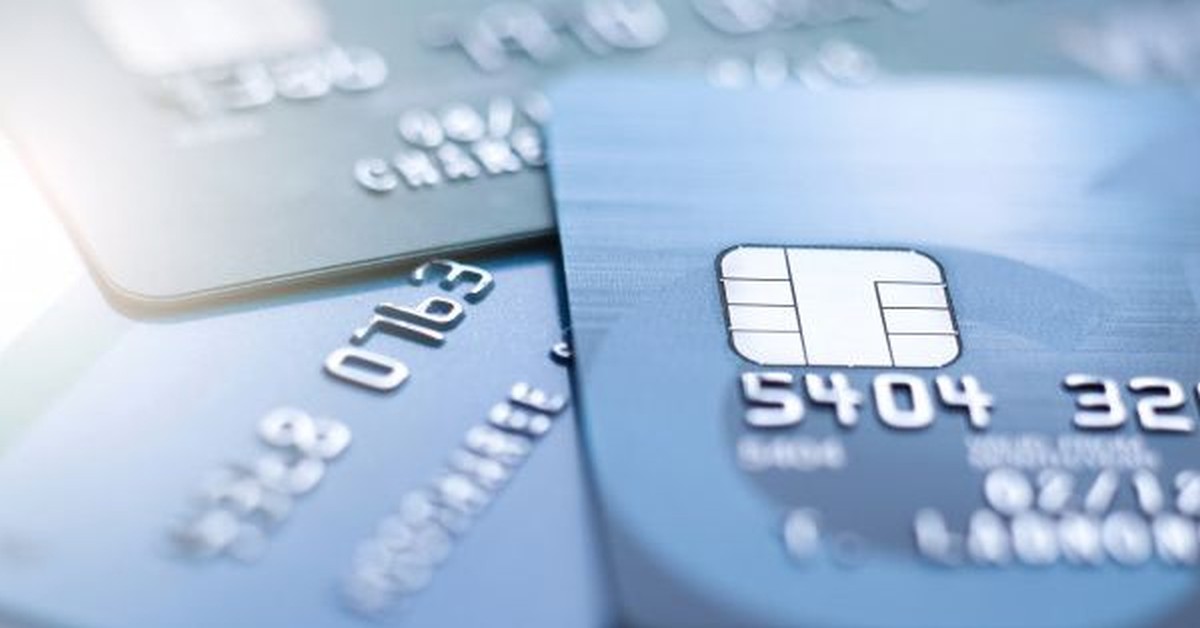 If we see the volume of business transacted through swiping of cards in India, for the first time the transaction value has crossed 1 trillion rupees in the Festive month of October season as per the figures released by the RBI.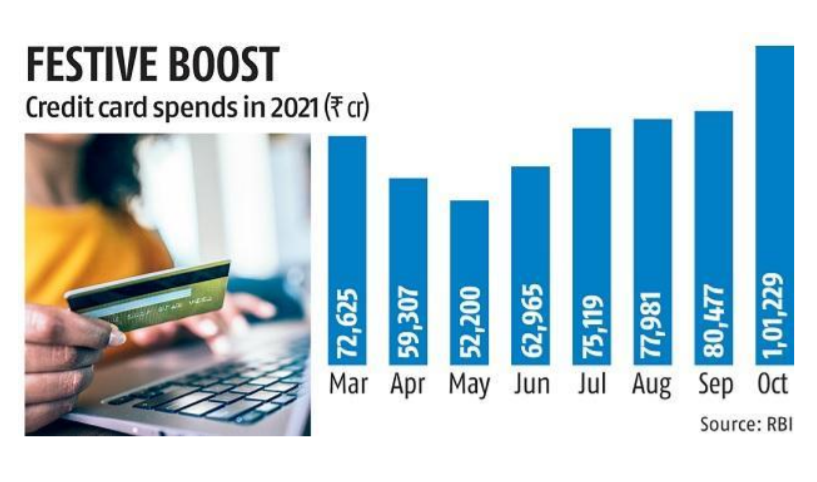 So from this chart it is quite clear that credit card spends have increased considerably despite the onslaught of COVID-19 second wave and the continues and constant rise signifies sustained recovery of the India economy because credit card spends indicates expenditure at personal level which is a surefire indicator of spending by the public at large for buying various services and goods which is key factor for determining the overall GDP of the nation.
Hidden Arithmetic's of Credit Cards Charges Common to All banks
In the following illustration I have clearly mentioned how to use a credit card to our maximum benefit and I would like to draw your kind attention to MITC = Most Important Terms & Conditions which majority of the people ignore to read before taking up the credit card and fall in to a trap by way of
Charges Finance Cost
Hidden Charges
Late Payment Fees
Interest Charges on Cash withdrawals made through ATM's
Cash Withdrawal Charges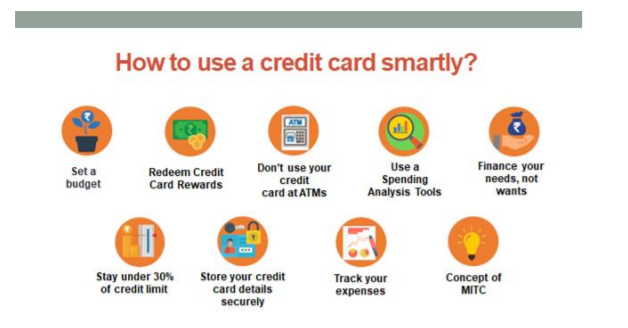 How the numbers add up in case if you fail to settle your credit card dues promptly before the expiry of the free credit period given to you expires
Interest rate on Default
HDFC Bank: 3.40% PM = 40.80% PA
ICICI Bank Differs from one credit card to another. Interest rates range between 2.49% to 3.67%. Interest rates range between = 29.88% to 44% PA
SBI Bank Up to 3.50% =Up to 42% PA
Axis Bank 3.40%=40.8% PA
HSBC Bank At the discretion of the bank 3.5% =42 % PA
Citibank 3.75%=45% PA
Indus Ind Bank Up to 3.83% = 46% PA
Kotak Mahindra Bank Up to 3.5% = 42% PA
RBL Bank Up to 3.99% = 47.88% PA
Yes Bank 1.20% to 2.4% = 14.40% to 28.8% PA
Calculation of Credit Card Interest in case you have not settled before the due date = (Number of days counted from the date of transaction x outstanding amount x Interest rate per month x 12 month) / 365.
Cash Advance fee & Accompanying Interest Charges (Almost identical charges)
HDFC Credit Card: 2.5% of withdrawn amount, subject to a minimum of Rs.500
ICICI Credit Card: 2.5% of withdrawn amount subject to a minimum of Rs.300
Axis Bank Credit Card : 2.5% of withdrawn amount, subject to a minimum of Rs.250
SBI Credit Card: 2.5% of withdrawn amount subject to a minimum of Rs.300
Citibank Credit Card: 2.5% of withdrawn amount, subject to a minimum of Rs.500
Cash Withdrawal in most cases 20-40% of your credit limit
If you have rolled over your credit and have been only paying the minimum amount due, make sure that you don't go for any new purchases until you have cleared your credit card dues.
When travelling abroad, try not to use your credit card, as it charges an additional currency conversion fee, which ranges from 3 to 4 per cent.
I Had Purchased a Watch costing USD 510 which nearly reached USD 536 on conversion with an almost 5 % Markup on Currency Translation, so kindly avoid international transactions on Credit Cards.
To sum up
Conclusion
If used correctly, credit cards can be a wonderful financial tool that can be a great addition to your wallet.
However, it is important to remember that with credit cards comes a great deal of responsibilities.
Before applying for a credit card, ask yourself if you are ready for the responsibility and where you intend to use the card.
If you can embrace the intelligent use of credit cards, they can serve you well for years to come
Also Read:
"Loved reading this piece by
CA Ranganatha Achar K
?
Join CAclubindia's network for Daily Articles, News Updates, Forum Threads, Judgments, Courses for CA/CS/CMA, Professional Courses and MUCH MORE!"
Tags
others