According to clause v of section 48 of the Income Tax Act 1961, Cost Inflation Index means an index as notified by the Central Government in the Official Gazette, having regard to seventy-five percent of average rise in the Consumer Price Index(urban) for the immediately preceding previous year to such previous year.
Cost Inflation Index finds its application while computing long-term capital gain on the sale of assets. A capital gain arises when the net sale consideration is more than the cost of acquisition. However, the cost of acquisition is a historical cost. Due to inflation, the cost of the asset would have changed at the time of sale of the asset. In order to consider the effect of inflation on the cost of acquisition of the asset, the cost is factored by the Cost inflation index. Consequently, a lower amount of capital gain gets taxed.
Formula for computing indexed cost is (Index for the year of sale/ Index in the year of acquisition) x cost.
Let us understand it with the help of an example-
If a property purchased in the F.Y 2002-03 for Rs 20 lakh were to be sold in F.Y. 2018-19 for Rs 80 lakh, indexed cost = (280/105) x 20 = Rs 53.33 lakh. And the long-term capital gains would be Rs 26.67, i.e. Rs 80 lakh minus Rs 53.33 lakh.
Cost Inflation Index from Financial Year 2001-02 to Financial Year 2021-22
In order to revise the base year for computation of capital gains, Section 55 of the Income Tax Act, 1961 was amended vide Finance Act, 2017 so as to provide that the cost of acquisition of an asset acquired before 01.04.2001 shall be allowed to be taken as fair market value as on 1st April, 2001 and the cost of improvement shall include only those capital expenses which are incurred after 01.04.2001. Cost inflation index for Long Term Capital Assets sold after 01.04.2017 as notified by CBDT Notification No. 44/2017 dated 05.06.2017 is given below -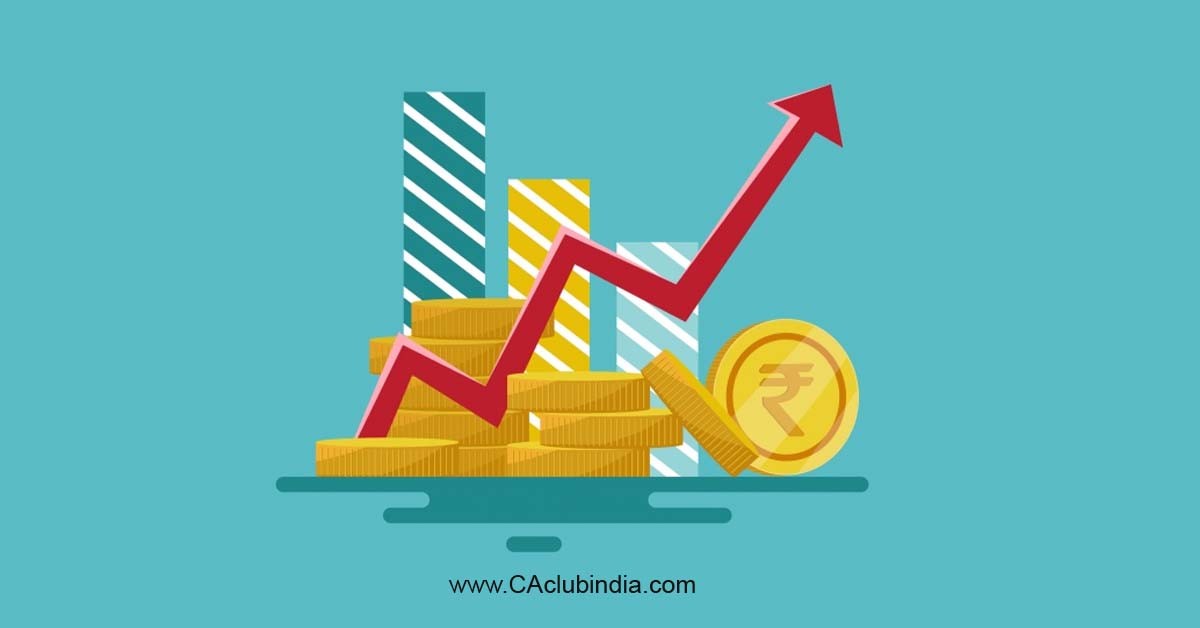 | | | |
| --- | --- | --- |
| SI. No. | Financial Year | Cost Inflation Index |
| 1 | 2001-02 | 100 |
| 2 | 2002-03 | 105 |
| 3 | 2003-04 | 109 |
| 4 | 2004-05 | 113 |
| 5 | 2005-06 | 117 |
| 6 | 2006-07 | 122 |
| 7 | 2007-08 | 129 |
| 8 | 2008-09 | 137 |
| 9 | 2009-10 | 148 |
| 10 | 2010-11 | 167 |
| 11 | 2011-12 | 184 |
| 12 | 2012-13 | 200 |
| 13 | 2013-14 | 220 |
| 14 | 2014-15 | 240 |
| 15 | 2015-16 | 254 |
| 16 | 2016-17 | 264 |
| 17 | 2017-18 | 272 |
| 18 | 2018-19 | 280 |
| 19 | 2019-20 | 289 |
| 20 | 2020-21 | 301 |
| 21 | 2021-22 | 317 |
Cost Inflation Index As Applicable From Financial Year 1981-82 To Financial Year 2016-17
| | | |
| --- | --- | --- |
| Sl. No. | Financial Year | Cost Inflation Index |
| 1 | 1981-1982 | 100 |
| 2 | 1982-1983 | 109 |
| 3 | 1983-1984 | 116 |
| 4 | 1984-1985 | 125 |
| 5 | 1985-1986 | 133 |
| 6 | 1986-1987 | 140 |
| 7 | 1987-1988 | 150 |
| 8 | 1988-1989 | 161 |
| 9 | 1989-1990 | 172 |
| 10 | 1990-1991 | 182 |
| 11 | 1991-1992 | 199 |
| 12 | 1992-1993 | 223 |
| 13 | 1993-1994 | 244 |
| 14 | 1994-1995 | 259 |
| 15 | 1995-1996 | 281 |
| 16 | 1996-1997 | 305 |
| 17 | 1997-1998 | 331 |
| 18 | 1998-1999 | 351 |
| 19 | 1999-2000 | 389 |
| 20 | 2000-2001 | 406 |
| 21 | 2001-2002 | 426 |
| 22 | 2002-2003 | 447 |
| 23 | 2003-2004 | 463 |
| 24 | 2004-2005 | 480 |
| 25 | 2005-2006 | 497 |
| 26 | 2006-2007 | 519 |
| 27 | 2007-2008 | 551 |
| 28 | 2008-2009 | 582 |
| 29 | 2009-2010 | 632 |
| 30 | 2010-2011 | 711 |
| 31 | 2011-2012 | 785 |
| 32 | 2012-2013 | 852 |
| 33 | 2013-2014 | 939 |
| 34 | 2014-2015 | 1024 |
| 35 | 2015-2016 | 1081 |
| 36 | 2016-2017 | 1125 |
Tags :
income tax