In your working career you would have changed jobs and would not have thought about your PF transfer.
However currently UAN (Universal Account Number) has become mandatory for every employee and UAN remains portable throughout the lifetime of an employee and they don't have to apply for PF transfer claims at changing jobs, because merely providing your UAN number to your new employer shall be sufficient so the employees starting their career afresh have the benefit of UAN which was launched in 2015.
But the concern is towards employees working prior to said launch of UAN who will have various EPF account allotted by their respective employer, It is to be brought under UAN so that all the EPF account balance can be viewed under one roof of UAN
Therefore, consolidating various EPF under UAN shall help to have a clear view of all your prior and existing EPF account balance under one allotted UAN
Therefore, following are the procedures for the same
1. Have an active UAN account, if you do not have one , Kindly reach out to your employer for the same
2. Go to link: http://www.epfindia.com/site_en/For_Employees.php?id=sm2_index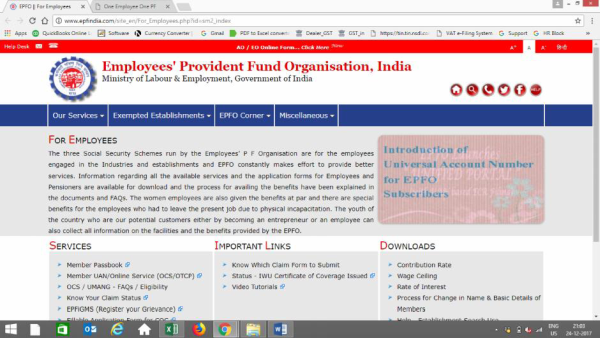 3. The above provided screen shall pop up, Kindly scroll down a bit and you shall get the below mentioned page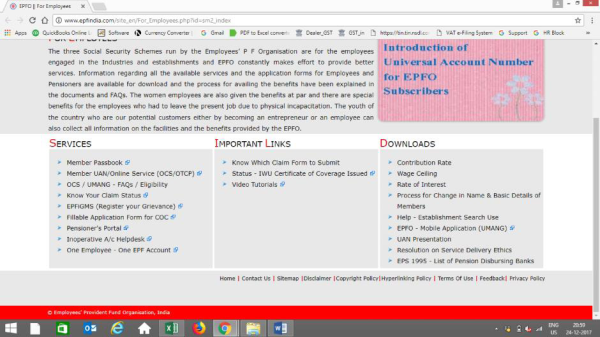 4. Click on the link mentioned in Red square box above on your page
5. Once you click on the same the below mentioned page shall appear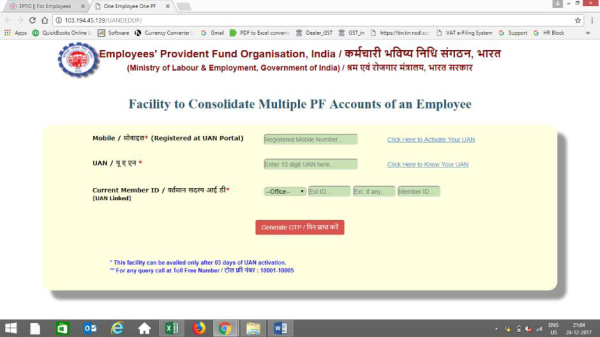 6. Once the page loads, enter your registered Mobile number and UAN number and current EPF account number and an OTP shall be generated
7. Once the OTP is verified You need to enter all your previous EPF account numbers on the page loaded.
If you have linked your Aadhar to your UAN then the process for EPF office to verify your details.
In case of any issues regard to said process the EPF officers shall contact you,
The author can also be reached at ak.krupa@outlook.com
Tags
epf
corporate law
unified portal