"Morgan Stanley offers $200,000 to IIM student for Investment Banking role!" One often reads such lines in newspapers. What is Investment Banking (familiarly called 'I-banking'), and why is it so 'hot'?
Lots of people think, given the name, that I-banking means to handle investments for the bank. Not so! The two main businesses of I-banking are:
Mergers and Acquisitions and
Merchant Banking.
Let's see what these mean, and where CAs can fit in. The Mergers and Acquisitions or M&A division of an I-bank, advises and facilitates companies either to buy another company, or be bought: or merge. The I- bank, charges a fee to its client (the client may be either or both of the parties).
For example, when IGate – an IT company - recently bought Patni computers, the deal was worth about $ 1 Billion dollars. Kotak Mahindra was IGate's banker, and made a fee which is a percentage of the deal.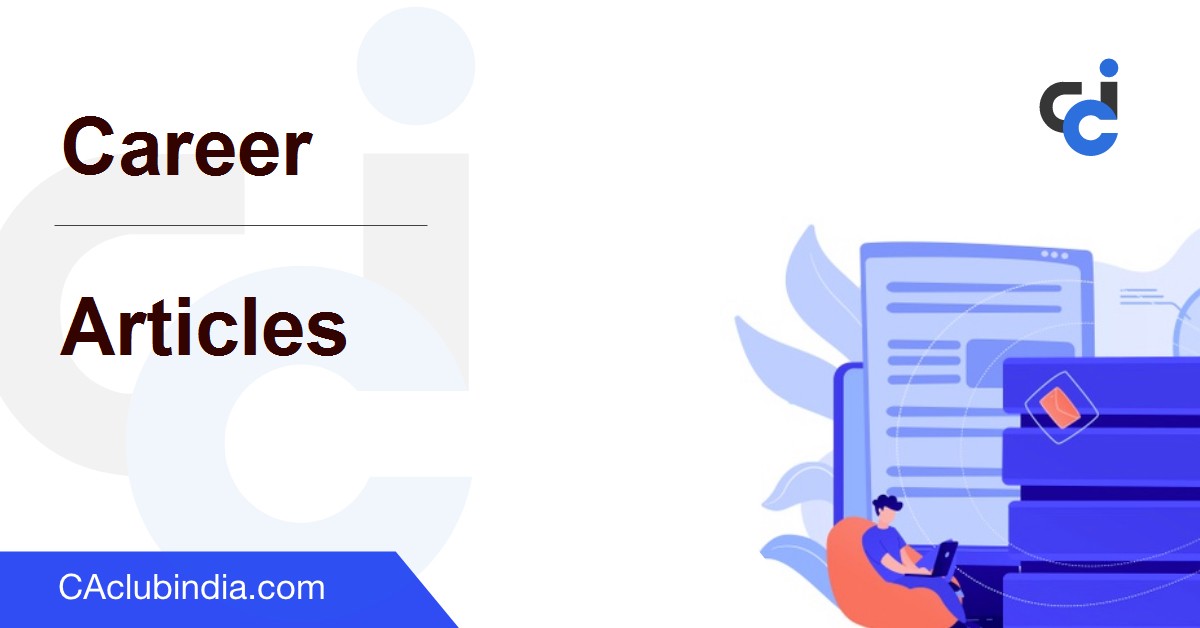 Kotak would have perhaps advised IGate, that an acquisition is a good way to grow. Then, they would look around for suitable acquisitions which are of good value. Then, they would facilitate the entire deal including the pricing, process and regulatory compliance.
The M&A teams tend to be really small: 5-10 people! Hence, hiring is also small: maybe 1-2 a year. The bonuses made by the team are spread around generously in this small team, that's why it's 'hot'. But let's face it, chances of getting in here are low. This is also true for other niche areas of I-banking such as Private Equity/Venture Capital, where the I-bank invests in the equity of a company that needs funds – usually a new venture or new project.
What's the other large area of I-banking? Merchant Banking or Issue Management, helps businesses in the process of raising money. If a business needs funds, the banker will figure out the best way, given market conditions and duration of the requirement, of raising this money. They would then handle the entire issue process. Issue Management covers the process of issue for a variety of financial instruments – the best known would be an IPO, or Initial Public Offering.
http://www.moneycontrol.com/news/ipo-upcomingissues/10merchantbankersinracefornbccipo_558089.html is a nice article on Merchant Banking.
Many non-banks, such as Motilal Oswal or Edelweiss Capital, have a Merchant Banking license and can act as Merchant Bankers to such issues. There are opportunities therefore, across both banks and Non Banking Finance Companies in Issue Management or Merchant Banking. This is an area which utilizes a CA's skills well, and hiring is also in larger numbers.
This, then, would be a good entry into I-banking! What about some knowledge to help you start? FLIP, in association with the National Stock Exchange of India, offers a popular FLIP-NCFM certification in Issue Management. The training's via e-learning, and certification exams can be taken at any of NSE's centers - check it out here:http://www.nseindia.com/content/ncfm/ncfm_issue_mngt.htm .
That ends my intro to I-banking. I hope you enjoyed it.
Coming up next: CA Careers in Corporate (Wholesale) Banking!
Tags :
career