We all know that Banks are considered as the backbone of any country's economy. In India Bank Job is considered as most sought job. Getting a bank job is a matter of prestige, especially in a government sector bank.
Life in a Banking Sector
You can enjoy your personal life while working in banks. You can easily get the loans for higher education, car, home etc. You will get medical benefits. You got a fixed no. of holidays & also a trip holiday with your family. This means no festivals missed with the family. Hence, a bank job helps you to maintain an effective work-life balance.
Salary in a Banking sector
Salary in a bank Job is high as compared to other entry level jobs. A salary of PO starts from 4 lacs per annum in Public sector banks. Thus salary of PO in SBI is higher than this. Bank job is a great way to start the career as a fresher. Banking sector is running through a various technology so there is a need of youngsters who can easily interact with technology in better & efficient manner.
Growth in Banking Sector
There is a well-defined career progression in every bank. Your growth only depends on your performance & potential. In various banks a person can reach up to the general manager post in 14 years. After that one can acquire the position of chairman or executive director of bank. Thus, joining a public sector bank gives you the opportunity of working abroad also.
It doesn't matter that from which field you belong, if you have potential, you can achieve everything, here are some live example. Have a look.
Arundhati Bhattacharya: done BA in literature, joined SBI as PO back in '77. Today she is the Chairman of SBI.
Arun Tiwari: BSc in Chemistry. Joined Bank of Baroda as PO in '79. right now CMD of Union Bank of India.
Why banking Job is better than the other government jobs?
SSC CGL - You join as an Income tax inspector, later promotion to group-A but you can never become Finance Secretary to government of India. That post is reserved for IAS.
RBI Grade "B" officer: Can't become the governor. That post is reserved for IAS/Exceptionally talented economists such as Raghuram Rajan.
Image source : Mock Bank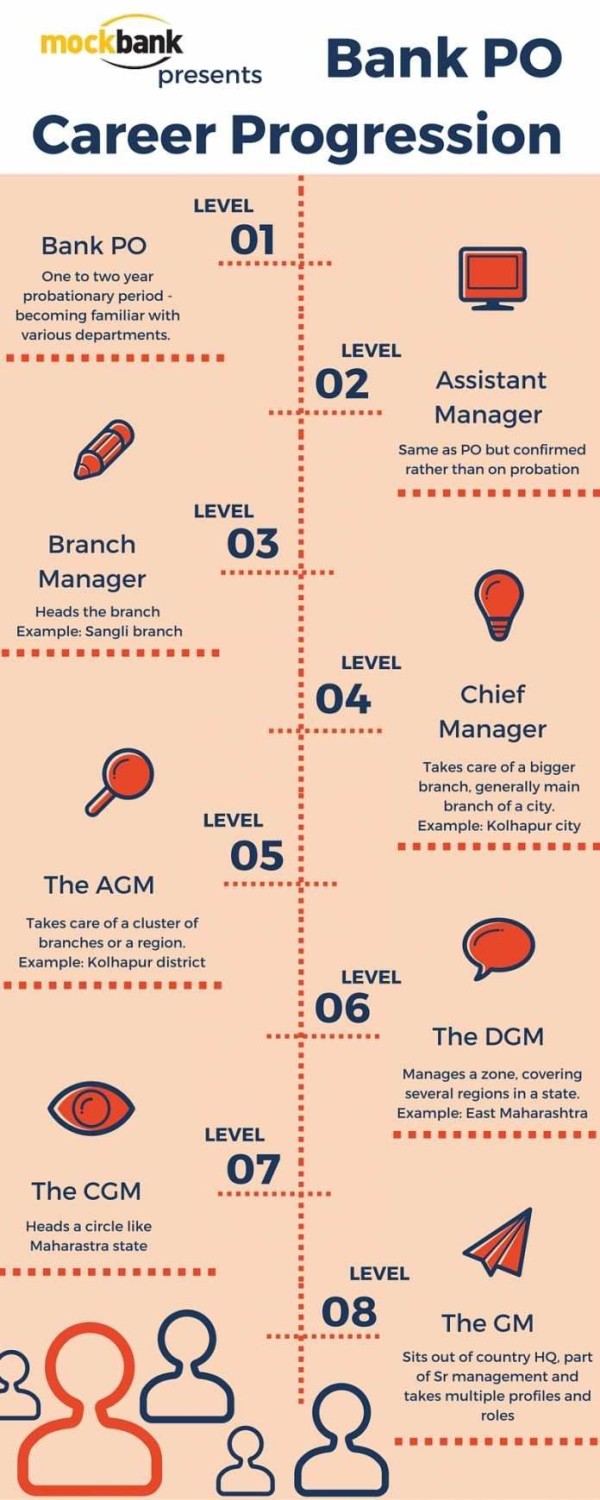 Conclusion-
Banks may not offer the high packages as compared to multinational companies but overall bank job is better & there is a security of job.
Tags
Career