In many ways, cryptocurrency and sports betting are like siblings in India. Both of them have a certain taboo attached to them, and there is quite a bit of ambiguity in their legal status, especially around cryptocurrencies. It may be fair to say that they fall under a grey area in terms of legality but as we all know, they both are still operational in the country.
That said, India's cryptocurrency exchanges are following stringent guidelines and practices to ensure that their centres are not serving as a pitstop for money laundering or black money-related activities. In fact, they have gone the extra mile to ensure such things are negated and countered, as much as possible.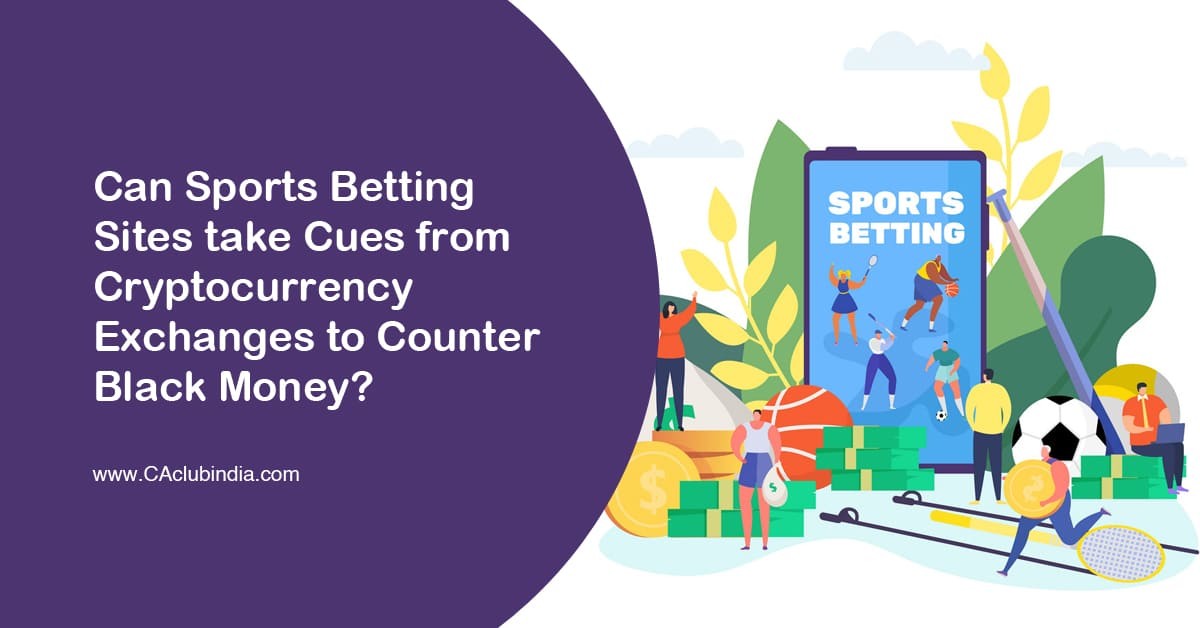 We believe that the world of sports betting can also follow these procedures and add an extra layer of security around it.
The Problem
Cryptocurrencies, by their very nature, are designed to protect the privacy of the individuals. Anyone using virtual currencies like Bitcoin or Ethereum can carry out transactions over the internet without as much as revealing their identities. The best part - all of this is done without the need for a central authority to approve the transactions - in this case, the Reserve Bank of India, thanks to the blockchain technology.
While this comes as a big blessing for the privacy-loving users, rogue elements can take advantage of this for malicious activities. Whether it is money laundering, moving around black money, or using the money for illegal activities, it can all be done without typing your first name.
For this reason, the Indian government - along with other governments from across the world - have not been too receptive to the idea of having a currency that falls outside the ambit of their authority and oversight.
The Fix
The cryptocurrency exchanges in India have started following strict KYC norms, even though it is not a mandate. ID and address proof are a must for any new user signing up to the platform. In many cases, the PAN card is also mandatory to join the exchange.
But the buck does not stop there. Exchanges will also transfer a token amount to the user's bank account to verify the source of funds and account details. Information like account holder's name, registered bank, et cetera, are validated.
Similarly, some cryptocurrency exchanges also use advanced systems to identify and block blacklisted crypto addresses.
Now, the online betting sites in India are following such practices to some extent but there is room for improvement. Fulfilling KYC norms and submitting ID proof, address proof, and bank statement/credit card statement has become mandatory for Indian bettors. Without doing so, they cannot withdraw any winnings made from betting.
However, there is no legal framework around this at the moment and consequently, many users are not too keen on sharing their information. Secondly, not every betting site is as reputed as the preceding one, so trust also becomes an issue here.
The ideal way forward would be to incorporate a regulatory structure where any and every betting site operating in India must fulfill the KYC guidelines, including asking for PAN card details from their users. This will also assist in collecting income tax - something that has been a big concern around sports betting. Of course, this will need to be complemented further by a regulatory body overseeing the same and responsible gambling practices.
Tags :
cryptocurrency
others