You deal with the finances of your clients, helping them make the most of their money. But,as a business owner managing your firm, you may require funds to expand your practice. Besides, you could want access to finance instantly. This is where a Flexi Loan for Chartered AccountantsfromBajaj Finserv comes into the picture.
You can avail any Loan for Chartered Accountants as a Flexi Loan.By ensuring quick approval and flexible usage, it gives you the power to do more.
Here are the ways in which a Flexi Term Loan helps chartered accountants like you.
1. Fund the salaries of new or extra recruits
You may need to hire junior employees to ease your workload, especially during tax filing season. However, it is also possible that you need to do this urgently, without waiting for payments to come in from clients. In such a scenario, you can use this loan to hire additional employees. Submit minimal documents and get funds in just 24 hours!
2. Increase operational efficiency
To amplify efficiency, you will need to install new accounting or GST software and update your existing software. Based on the features it offers, such software would require additional funds. However, instead of avoiding these upgrades, you can use the high amount from the Flexi Loan to buy all you need to improve your practice's efficiency.
3. Build a stable cash flow to support
If you are planning on diversifying your CA firm or are gearing up to open newer branches in other cities, you can use the Flexi Loan instead of looking for funds from multiple sources to support this move. Since you can make multiple withdrawals at no extra charge and pay interest only on the utilised amount, using this source of finance will help you reduce your EMIs by 45% and maintain cash flow for your existingsetup.expansion
4. Meet working capital gaps while you await payments
Sometimes client payments can get delayed, and so you can't rely on them a 100%. A delay in payments may leave you with insufficient funds to pay utility bills, salaries, and maintenance costs. So, to ensure that your working capital isn't depleted, you can make use of the funds from the Flexi Loan to attend to any red flags. Since you can make prepayments at no extra charge, as and when you have surplus funds, you can repay the principal comfortably.
How Flexi Term Loans address your need for funds
You can fund an array of immediate cash requirements for your firm with ease using the funds from this Bajaj Finserv loan variant. Here, you gain from flexibility without having to worry about the EMIs and repayment with the following features:
You do not have to submit new applications each time
Unlike a term loan where you have to apply each time you need funds, in case of a Flexi Term Loan, you don't have to make a fresh application each time you need funds. You can simply make a request to withdraw funds from your sanctioned limit.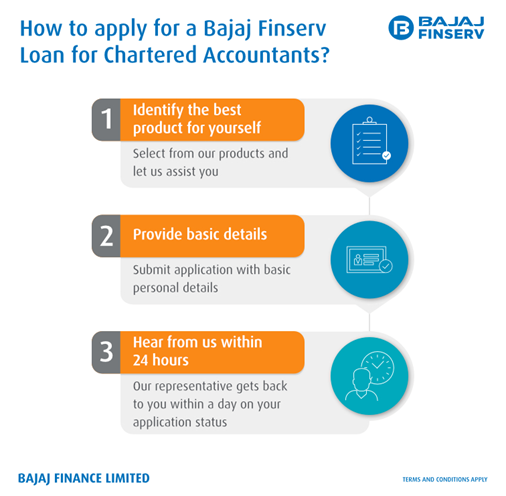 You can withdraw as per your needs
You can withdraw from your total loan sanction as many times as you wish to, as and when you feel the need. This gives you added flexibility.
You pay interest only on the amount you use:
The interest on this loan is charged on the amount you use, and not on your entire sanction. Also, you have an option to pay interest-only EMIs and repay the principal at the end of the tenor.
You can make part-prepayments at no extra charge
Instead of repaying the principal at the end of tenor, you can also prepay it in parts all through the tenor as per your comfort and revenue without paying any extra charge.
Take advantage of this convenient, affordable loan to usher your business into a phase of growth. Use funds as per your discretion and enjoy increased revenue as well as better business prospects.
To know more about a CA loan from Bajaj Finserv, click here.
Tags
Others