In our previous article, we had discussed about 7 useful softwares. In this article, we will discuss about other ten useful application software for your workplace, either you are in job or in practice. Most of these software are third party applications, few of them are free of cost and some can be installed on trial period basis. So the list is follows:
1. AAA Logo 2021
If you are a young practitioner and looking for logo maker application but you also don't want to learn coral draw, AAA logo 2021 can work like simply a masterpiece for you. This application is developed by SWGSoft Inc. It provides you readymade icons, huge collection of object library, font styles library etc., where you can play with your creativity and make some good logos not only for your own firm but also for your clients. Thus you can also earn some additional money. You can install this application on trial basis from AAA logo official website.
2. C Cleaner
If your computer's processing is slow then one of the most probable reason can be 'Junk and Temporary Files' lying in your C drive. C Cleaner removes those junk very smoothly in very less time. Also, it deletes unnecessary garbage of your recycle bin. Thus, before using this application, you have to set some priority that which kind of data you want to delete. For example, if you want to clear your browser's junk files but not stored login and passwords you will have to deselect that checkbox. You can download it from official website of c cleaner where you will find its three variant: free, professional and professional bundle upto 3 pc. Initially, go with free version, if you like you may switch to professional version.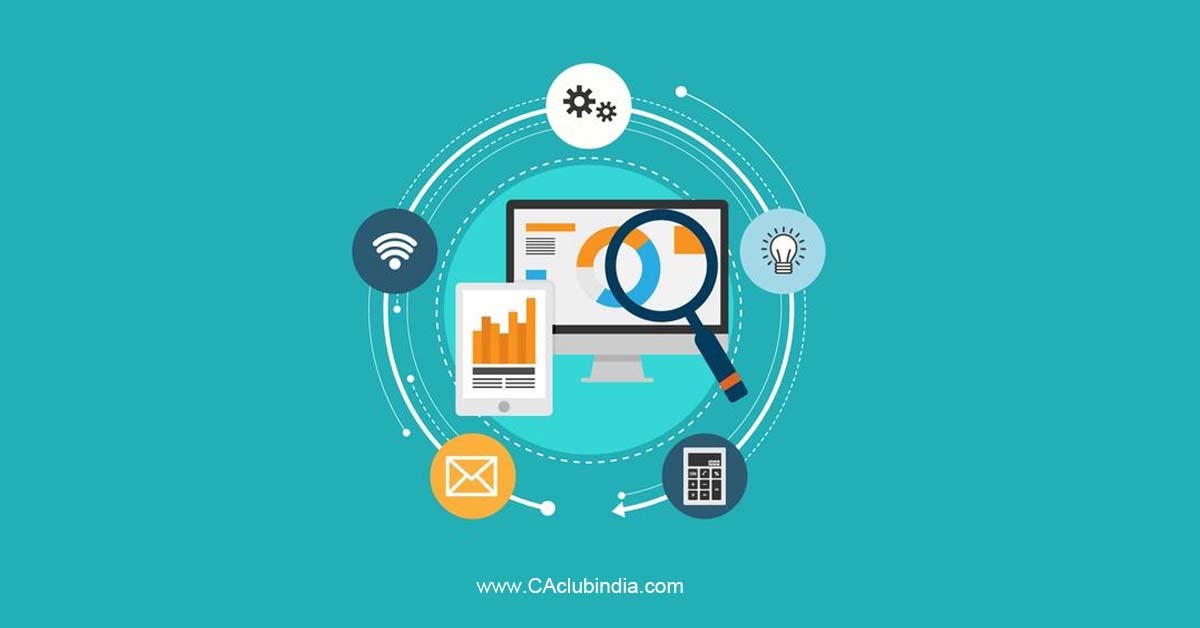 3. Bhasha India- Microsoft Indic Keyboard
Next application is absolutely free of cost and one of the best applications for offices where drafting work is done in hindi or any other language. You will get 12 languages as Hindi, Marathi, Nepali, Odia, Punjabi, Tamil, Telugu, Assamese, Bengali, Kannada, Malayalam and Gujarati. This application is available for older versions of windows os too as well as windows Vista, 7, 8 and Windows 10 in 32 bit and 64 bit. After installing the app, the language in notification area will be shown where you can switch the languages easily. It works as Transliteration of one script into another script, as Gboard does in android phones.
4. Google Input Tools
Similar to Bhasha India by Microsoft, this application was launched by Google. Though offline application has been discontinued by the Google but you can still download it from third party websites such filehippo. Official Extension for Google crome is available on crome web store. There are many supported languages such as hindi urdu, Bengali, gujarati, Bengali, kannada etc. Though offline app is officially not available but you can use google Transliteration on Google input tools official website which supports not only Indian languages but international languages as Chinese, german, Italian etc.
5. Google Picasa
If you want a simple and fluid application for your pc for just some simple photo editing, collage and poster making, Picasa is a good option. There are preinstalled filters as well, which can do magic to your photographs. It was launched by Lifescape in 2002, later in 2004 Google acquired Picasa but in 2016, Google discontinued it. In the era of Android apps, this computer application is still relatable. There are many third party websites, where you may download its older version free of cost which still runs absolutely fluid and fine.
6. NX Powerlite desktop
NX Powerlite desktop is document compression application software for pc. This software works with Pdf, word, excel, powerpoint, jpeg formats. It is one of best software for document's compression, I have ever seen so far. You may compress single as well as multiple document files in one click without even losing their quality. This software can be downloaded from its official website on trail basis. I believe once you use it, you will surely buy its premium version. This software is most useful for MCA filing.
7. Save as PDF & XPS Utility
This is an official Microsoft office add on application, which is specifically for MS Office 2007 users. As you will know that in MS office 2007, users don't get the default option to save documents as pdf (portable document format) and xps (XML Paper Specification). This simple utility does that work very easily. All you have to do is to download and install it from official website of Microsoft. It's size is less than 1 mb. Though if you are using MS office 2010 and later version, you will get this feature preinstalled in the pack.
8. K-Lite Codec pack
There are many audio and video formats which Windows can't run by default. For example, Window media player can't play MP4 files. But with the help of K-Lite code pack utility software, you will be able to play all kinds of media in Windows Media players. It supports avi, vob, flv. Mpg, mpeg-2, mpeg-4, webm, wv and any many more formats. This is a freeware thus you can download its full version for free.
9. Foxit PDF Reader Software
Adobe reader is a universal king for pdf files but Foxit PDF Reader is good software for reading pdf files. You can open, view, protect pdf files and other basic things which adobe reader does. Though you can't fill MCA e-forms. You may download it free of Cost.
10. Audacity
Audacity is outstanding software for podcasters and youtubers. With the help of this application, you can edit your voices and sounds at different level. You can cut, copy, paste the sounds. Other important features are vocal reduction, creation of karake track, isolation of vocal tracks, adjusting audio pitches and speed, Noice reduction etc. For those professionals, who add their voices in Powerpoint presentations, this app is a life saver. This all in one package is absolutely free of cost.
"Loved reading this piece by
Ranjeet Singh
?
Join CAclubindia's network for Daily Articles, News Updates, Forum Threads, Judgments, Courses for CA/CS/CMA, Professional Courses and MUCH MORE!"
Tags :
info technology