Company Secretary (CS) course/ profession is regulated by The Institute of Company Secretary of India (ICSI), only recognised professional body in India to develop and regulate the profession of Company Secretaries in India. It is constituted under The Company Secretaries Act, 1980. It's mission is 'To develop high calibre professionals facilitating good corporate governance'.
If one wishes to pursue a career as legal counsel/ a legal expert in corporate laws, securities law & capital market and corporate governance/ advisor to the board of directors on best practices in corporate governance/ compliance officer who is responsible for all regulatory compliances of the company/ Corporate planner and strategic manager, then this is fit course/profession for you.
The course can be pursued after 10+2 pass or equivalent / Graduate can join and to undergo three stages Programme
Foundation Programme
Executive Programme
Professional Programme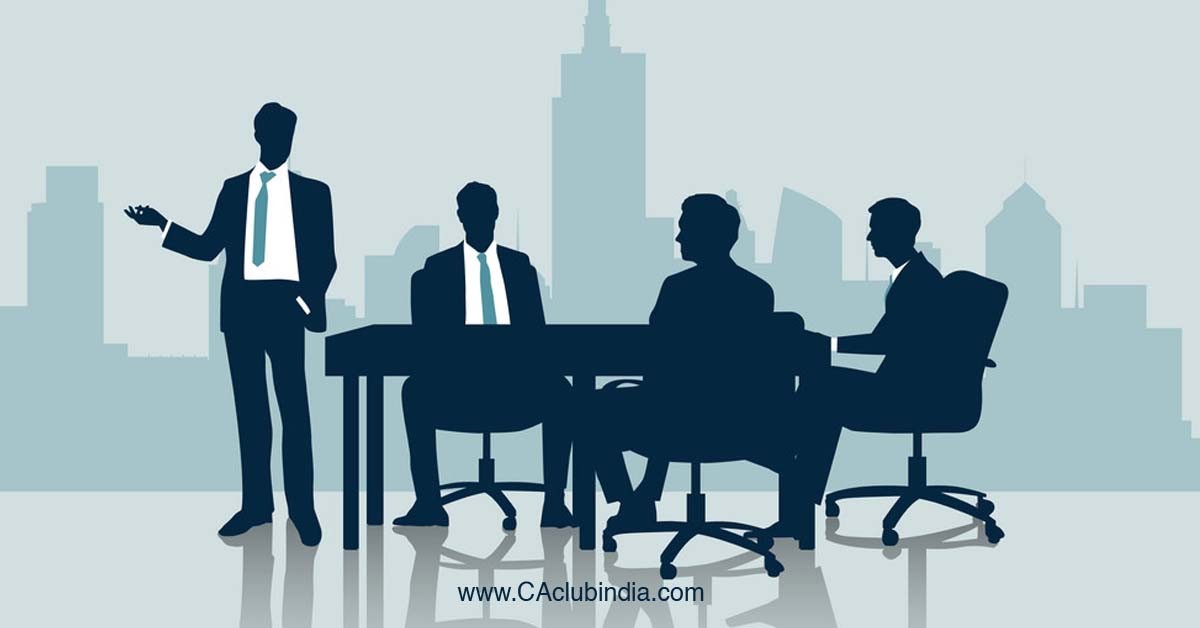 If a student joins the course after passing graduation, then shall begin with the executive programme. Kindly note, Professional Programme can be pursued only after clearing the Executive Programme.
The foundation programme contains 4 papers -
Business Environment and Law
Business Management, Ethics & Entrepreneurship
Business Economics
Fundamentals of Accounting And Auditing
The Executive programme contains 8 papers bifurcated in two modules -
Module - I
Jurisprudence, Interpretation & General Laws
Company Law
Setting Up of Business Entities and Closure
Tax Laws
Module - II
Corporate & Management Accounting
Securities Laws & Capital Markets
Economic, Business and Commercial Laws
Financial and Strategic Management
The Professional programme contains 9 papers divided into three modules -
Module - I
Governance, Risk Management, Compliances and Ethics
Advanced Tax Laws
Drafting, Pleadings and Appearances
Module - II
Secretarial Audit
Corporate Restructuring
Resolution of Corporate Disputes
Module - III
Corporate Funding & Listings In Stock Exchanges
Multidisciplinary Case Studies
Electives 1 Out of Below 8 Subjects
(The Examination for This Paper Will Be Open Book Examination)
Banking Law and Practice
Insurance Law and Practice
Intellectual Property Rights- Laws and Practices
Forensic Audit
Direct Tax Law & Practice
Labour Laws & Practice
Valuations & Business Modelling
Insolvency - Law and Practice
The exams are conducted twice a year in June and December. The Institute allows facility to students to appear in examination in English as well as in Hindi. (Except Business Communication subject of Foundation Program).
A student is declared to have passed the Foundation / Executive / Professional examination, if he/she secures at one sitting a minimum of 40% marks in each paper and 50% marks in the aggregate of all subjects.
Upon passing of all programme as applicable with completion of requisite 15 days training of Management Skills Orientation Programme and practical experience requirements of Three years on registration to Executive Programme; or Two years after passing the Executive Programme; or One year after passing the Professional Programme as prescribed by the Institute, the student can enroll for Associate Member of the Institute and he/she can use the descriptive title ACS; after his / her name.
The course primarily targets to develop the best corporate governance professional for society. The CS course extensively covers all the areas of learnings. There are opportunities for students to pursue the course in India as well as abroad vide MOU signed with ICSA, London.
The arena of CS profession has broadened massively in the current revolutionary age. The institute has also made necessary amendments in the curriculum to impart skills/ training to the students as per the changes in environment.
In today's dynamic world, there are immense numbers of modifications/revisions/rectifications/ amendments proposed by the regulators. There is constant and continual transformation made in the rules and regulations to abolish insignificant practices which are redundant to current age and bring in new legislation / code to constitute powerful practices which are more significant and material for the stakeholders. It is on the legal professionals to stay in tab and ensure compliance.
Tags :
students