We all fear to fail. This word gives us nightmares. But can you imagine how bizarre our lives would be without it?
Failures test our potential to come back. Every success story we read or hear have failures behind them. Those who succeed didn't let failures take the better of them.
The stories of failure to success inspire us more than the success stories where there is no failure at all.
For me I have always took failure or rejection as a challenge. The biggest joy in the world is proving yourself by succeeding after a setback.
You can fail in an exam, in an interview of your dream job or in your relationships, but you always have the inbuilt ability to overcome it. Just look within for the motivation. The right kind of potential to overcome is hidden within you. We cry, we keep our selves isolated or some people may get aggressive when you encounter something negative in our lives. Its ok to do that, but its not ok to remain like that.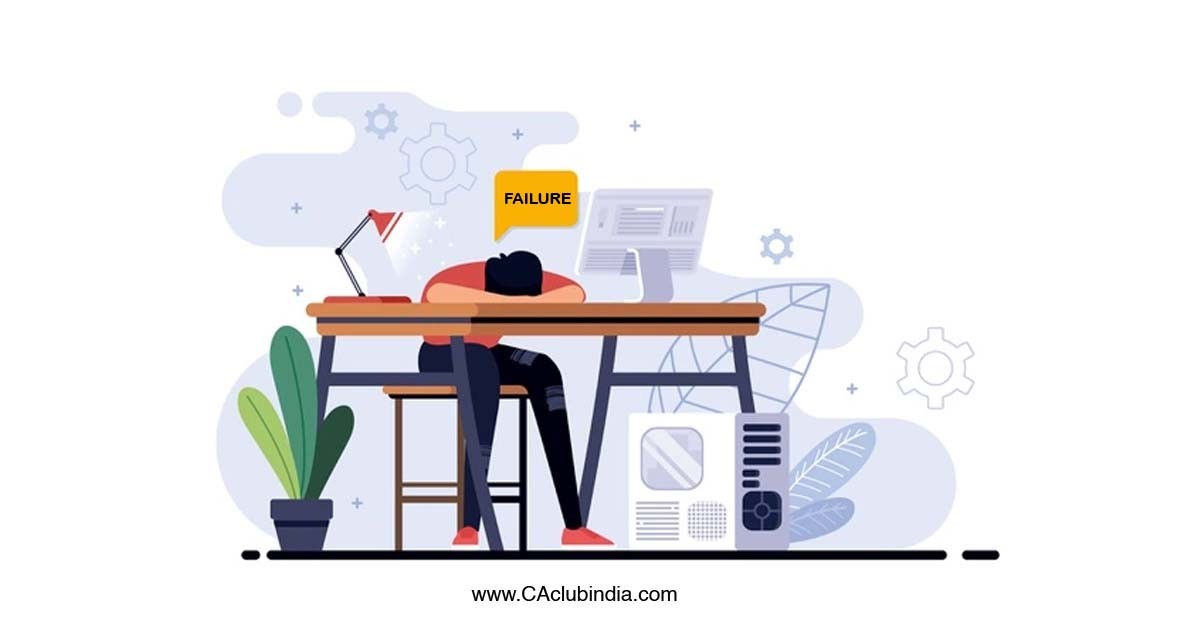 Failure is good because it brings out the best in us; failure is good because it makes us think about our flaws; failure is good because you get to know the true colors of your well wishers; failure is good because it teaches us patience and perseverance; failure is good because it inspires us to succeed; failure is good because it makes you better.
Our lives last till we breathe and make sure you make every breathe count. We are not born to be ordinary. Why should we die with a potential to succeed hidden inside us? World don't remember those who die with potential, but it remembers those who are able to fulfill their potential.
Just express yourself; express the hidden potential you have. Its all our mindset. It's absolutely fine to crib about a situation but you should take steps to change it too.
Life is not fair. It's just not. It will test you again and again and it will test your harder every time. It's up to you if you want to give up or try again harder and succeed.
How many times did JK Rowling face rejections? If you are a cricket fan, they you must know that careers of two greatest captains of India, Ganguly and Dhoni started with failures. Ganguly was dropped in 1992 and made a tremendous comeback in 1996 while Dhoni started his career with a zero. There are endless stories of rags to riches where a person didn't let failure hinder his or her path.
Failure is not a crime. Anyone can fail, but just don't end your life as a failure. Bring out the best in yourself.
Artist loves his art so be an artist of your lives. You have to love every color to make the painting of your lives look more beautiful.
Take failure as a lesson and not as a punishment.
"Loved reading this piece by
CA ANURAG
?
Join CAclubindia's network for Daily Articles, News Updates, Forum Threads, Judgments, Courses for CA/CS/CMA, Professional Courses and MUCH MORE!"
Tags :
students