I am sure by the time this piece is there for you to read, the IPCC results would be out. And some of my 'warrior' students must have won the battle. It is only 'inter', the 'final' battle is yet to be fought and won.
Enough of the war scene…The Chartered Accountancy course is all about relentless effort and intense effort. The more you get into the 'learning' mode, the better you become. From my experience, I shall try to suggest a few general things (purely non-technical), which helped me being in good stead while facing my CA final.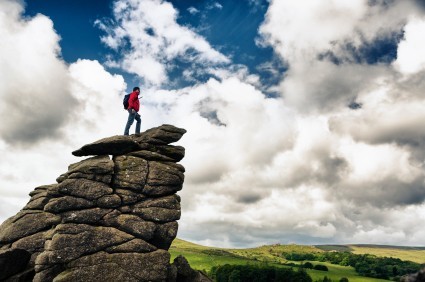 I hope some of these could help you as well.
Given the long gap, there is always a risk of feeling lost.Create a road map of your preparation over the time available between today and your final exams. Set goals in terms of topics, chapters and subjects to be accomplished within the self-imposed deadlines.
A good way to gauge you preparation is to create some convenient index. I recall every time I would complete a topic/chapter in law or audit, I would put a star against it. Especially for chapters I disliked, the idea was to force in a few more stars. Remember, the syllabus is quite huge and overwhelming and having a 'preparation' index helps.
Create a reward system. When you are able to meet your deadlines or able to beat them, take a break and treat yourself- a movie, pair of jeans, an outing. You deserve it!
If you are an early morning person- spend a couple of hours studying before you set out for work. Else it could be late night studying, as I would normally do it. Those few hours should be 'focused studying' without noise and distractions.Study with interest and intensity.
Discuss your doubt and queries with your seniors, tutors and friends. Resolve them to conclusive ends. However there could be niggling topics and concepts, archive them in your doubt-bank and revisit them after a while.Given a chance, help solve doubts of your friends. Sometimes teaching can be the best way of learning.
Get hold of good books. For every subject, ideally you should refer to one extra book over and above the institute material. While following and accomplishing so called concise 'notes' can give you confidence and comfort, these are most helpful if one has the contextual clarity and the ability to join the dots. Therefore the early days of preparation should be more expansive, only to be followed upwith notes. One should resist sprinting after magic 'pudias' or potions. There exists none!
There it is for you to consider. In my next article, I will talk more about the subject I like and I teach- Finance. Strategic Financial Management is an engrossing subject with lot many new topics built in. I promise to connect with you by the time you have the SFM book in your hand.
Stay well.
Tags
Students