Update:
ICAI self-service portal, The Institute of Chartered Accountants of India has released a user manual for applicants, students, articles, firms, and members.
Click here
for any queries regarding log in, course registration, profile change/update, fee payment, etc. You can also find SSP Portal Videos in the given
link
.
Note:
If you have a login problem please email your details (SRN / MRN, DoB, Email Address, and Phone No.) to
ssp.helpdesk@icai.in
. If you have already have a login in the new SSP Portal, kindly raise an online Ticket by clicking on the
"Helpdesk"
option after logging-in.
What is the SSP portal of ICAI?
In May 2019, the Institute of Chartered Accountants of India (ICAI) made an important announcement for its students and members. They launched a website for every service previously done manually; online digitized forms on a new platform that works on a self-service model were introduced.
This article aims to resolve some commonly asked questions on SSP(Self Service Portal) of ICAI: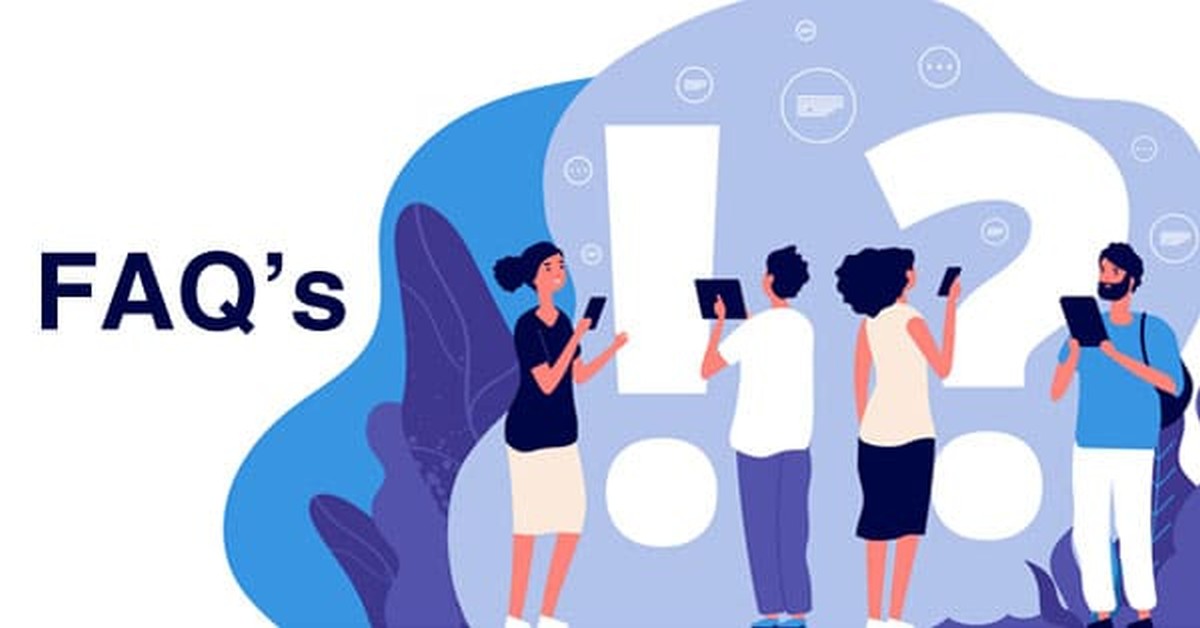 What does SSP stand for?
SSP stands for Self Service Portal. All the forms which need to be filed by students, members, and a CA firm shall now be filled and updated on this portal.

How do I log into SSP portal ICAI?
Both members and students can use the same platform to login SSP. Even a new candidate who wants to register in CA course shall create an ID. Below is the portal view for new users.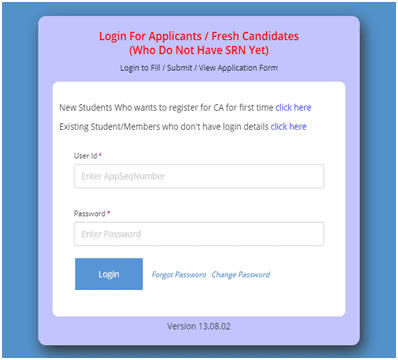 The user ID shall always be the member registration number (MRN) / student registration number (SRN) before the prefixed domain icai.org.
Users need to use the same mandatorily.
With following 3 simple steps a person can sign in the portal:
1. Enter your User ID
2. Enter the password
3. Click the Login button.
Other than those neither MRN nor SRN shall fill the application form to register. The following screen shall appear while registering for the course,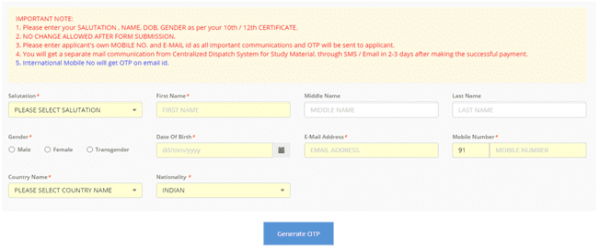 How can I check my enrollment date in ICAI?
Previously, the students and members could extract their respective information via reprint letters link available at ICAI portal. But, a few months before it was discontinued due to the launch of a new SSP platform.
To check enrollment date or articleship status or any other information registered with ICAI, the user can find it at SSP. If you aren't registered, you need to register first and then avail various options available therein.
The portal will reflect the following options to extract and upload information for the student and member respectively,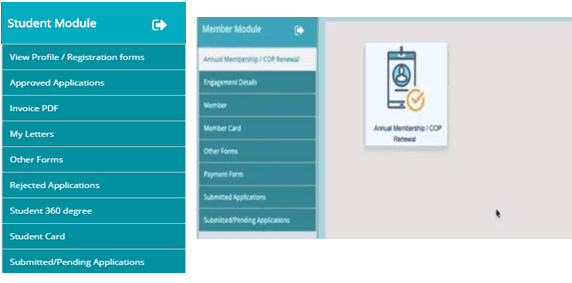 How do I check my articleship status on SSP Portal?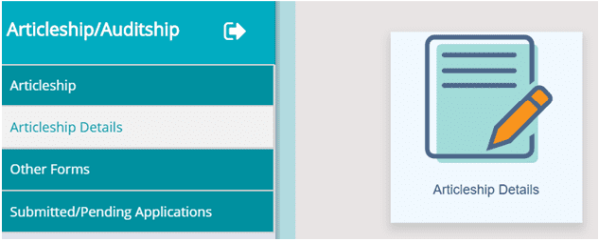 • In order to know the status of your articleship, it is mandatory to register on SSP Portal. The registration process involves certain steps, for the same kindly refer below article:
https://www.caclubindia.com/articles/procedure-to-use-ssp-portal-for-article-students-38610.asp
• Once you registered and logged into your account you can access the articleship module which consists of various forms, details regarding your firm in which you are currently working, details regarding your principal and what not.
• While checking the status of articleship, there will be 2 options available if you have completed your articleship there will be an Articleship Completion Form along with an Articleship Termination Form which can be filled as per student's requirement.
Help Desk
For any other queries of grievance, the user can raise a ticket to ICAI by simply logging in the portal. On the first screen itself, 'Help desk' link is given and the below pop up box shall be reflected.
How to log in and use ICAI Self Service Portal for Members?
Step 1: Go to the website https://www.icai.org . Once there, click on the Service Portal Link on the right corner of the screen.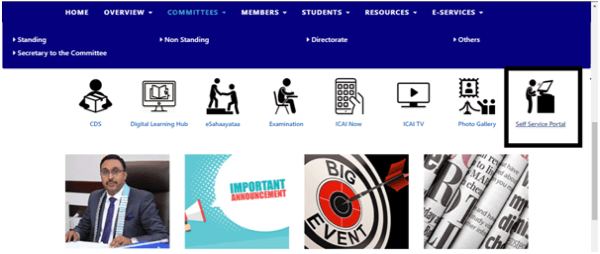 Step 2: The following Login Page will open.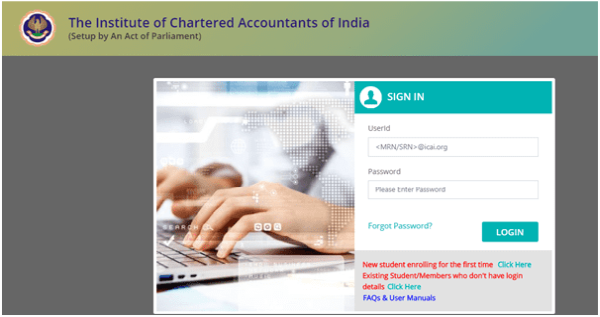 Note: In case, the member has already done the below-mentioned steps and received the User Credentials, the member can log in in the above-mentioned screen.
Step 3: If you don't have ICAI login Click Here
Step 4: After clicking, the following screen will open, member need to select 'member' Role below: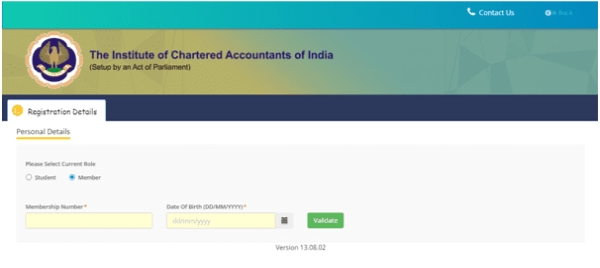 Step 5: Enter your 6 Digit Membership Number provided by ICAI and then enter the Date of Birth and press Validate.
Step 6: Enter your updated email Id and mobile number and then click Generate OTP. The OTP will be sent to your mobile number and verification link will be sent to your email ID.
Step 7: Enter OTP received on Mobile or Email and Validate.
Step 8: After getting your email Id and mobile number validated, members need to upload a declaration form. Please click generate declaration form and after signing, submit the declaration form.
Member Application would be verified and approved by ICAI, approximately in 48 Hours. Once Approved, Member will receive the Login ID and Password for accessing Member Dashboard. Login ID would be < MRN@icai.org >
Tags :
icai