Today, when millions of businesses are marked all over the world, multiple technologies have been adopted for easy handling of business operations. Similarly, for bringing ease in managing finance and related aspects. Tally ERP9 is an emerging software for businesses that can be used by small, medium and large scale businesses. Therefore, it offers a comprehensive bunch of solutions with enough flexibility as per your business requirement.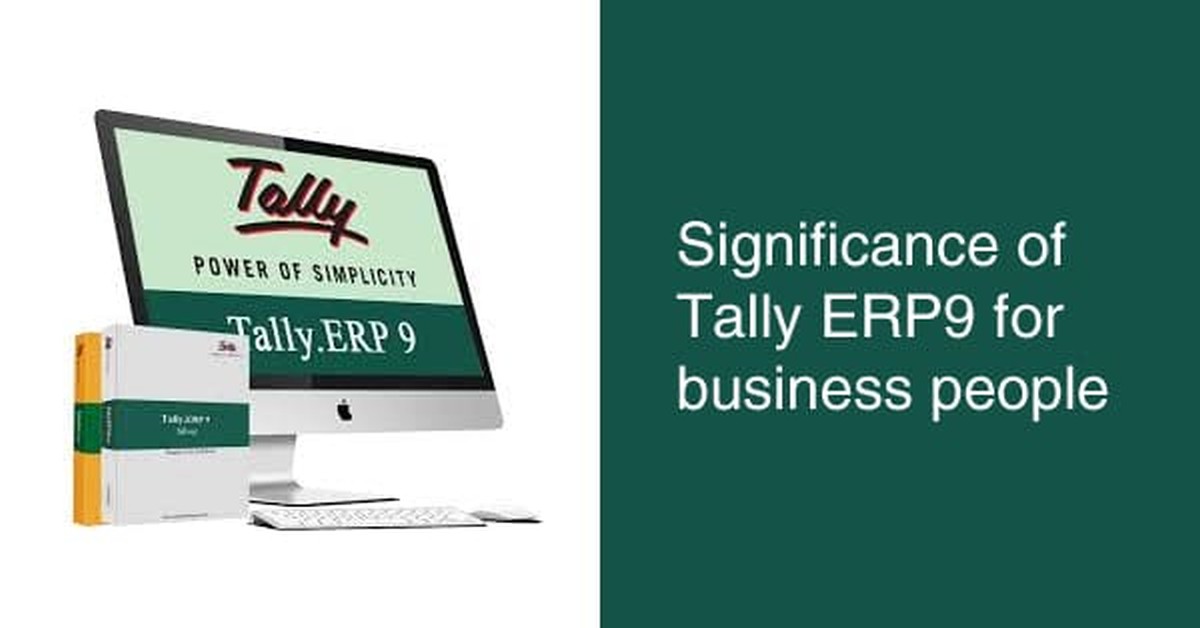 Features of Tally ERP9
Here are some advantages that a business entity can reap by adopting Tally ERP9 in its financial aspects:
Easy inventory management
Tally ERP9 helps to manage the inventory more efficiently. The managers can make decisions based on stock clearance status. Be it a small-sized or large-scale enterprise, this software helps to maintain the ideal inventory level.
Quick decision-making with efficiency
With Tally ERP9, all the crucial decisions can be taken instantly by just looking at financial statistics. Thus, it facilitates quick decision-making on the financial reports.
Easy monitoring of cash flow
In day-to-day business operations, it becomes very difficult to monitor cash inflow and outflow. Therefore, this software helps in easy monitoring of cash flow in the business.
Hassle-free handling of data
Tally ERP9 is a comprehensive bunch of solutions for all the financial needs in the business. It facilitates hassle-free handling of financial data.
A helpful tool for both accounting and GST compliance
This software is considered one of the best tools for both accounting as well as GST compliance without any hassle.
How TallyDekho mobile app is useful for your business concern?
TallyDekho is a mobile app for Tally ERP9 that enables the customer to access the complete Tally ERP9 data in just one click. Be it an iPhone user or android one, the TallyDekho app is a pocket tally for android and iOS users designed for all types of business people. The best thing about this app is that all your Tally data and the ownership of the data lies with you only. The data in your mobile can only be accessed after scanning the QR code from the Tally ERP desktop. Also, the user's data is encrypted with 256-bit encryption. It implies that the application ensures the highest security of your Tally data possible.
TallyDekho mobile application uses the user's Google Drive for storing data and there is no other third party as a server. The app also helps you keep connected with the dashboard letting you check sales, purchases, expenses, outstandings, cash, and bank balance everything on your mobile phone. Therefore, managing all financial aspects have become very convenient.
With TallyDekho app, you can check:
• Sales
• Bank Balance
• Cash in hand
• Purchases
• Expenses
• Outstanding Payable
• Outstanding Receivable
• The ledger of various parties
• Regular reports through graphs
• Outstanding dues & get regular payment reminders
Also, if you're a Chartered Accountant, TallyDekho has some special benefits for you. The app offers premium accounts to all the CAs at no cost at all. This offer is exclusively for Chartered Accountants. Just go ahead, grow your business and keep your all tally data in pocket with TallyDekho mobile app. Grab your deal today at the best price. Download the app today and keep your financial data on fingertips. Hurry up!
Tags
Others