After the declaration of CA Results, there are few blooming faces along with many sad faces. Failure is not something to feel bad about. Failure teaches us more than success does. Chartered Accountancy course is one of the toughest and the most reputed courses in India.
With the pass percentage being too low, very few students manage to clear their exams.
I would like to share my own experience of failure in CA Exams. During my school days, I was always good in academics, never even imagined what failure would feel like. I was always one of those students who would study less and score good.
But when I FAILED in my CA FINAL exams I was totally heartbroken and traumatized. I kept crying and asking myself the same question "Where did I lack?" . I even felt that maybe this field is not for me, maybe I have chosen the wrong course. All these thoughts were running in my mind.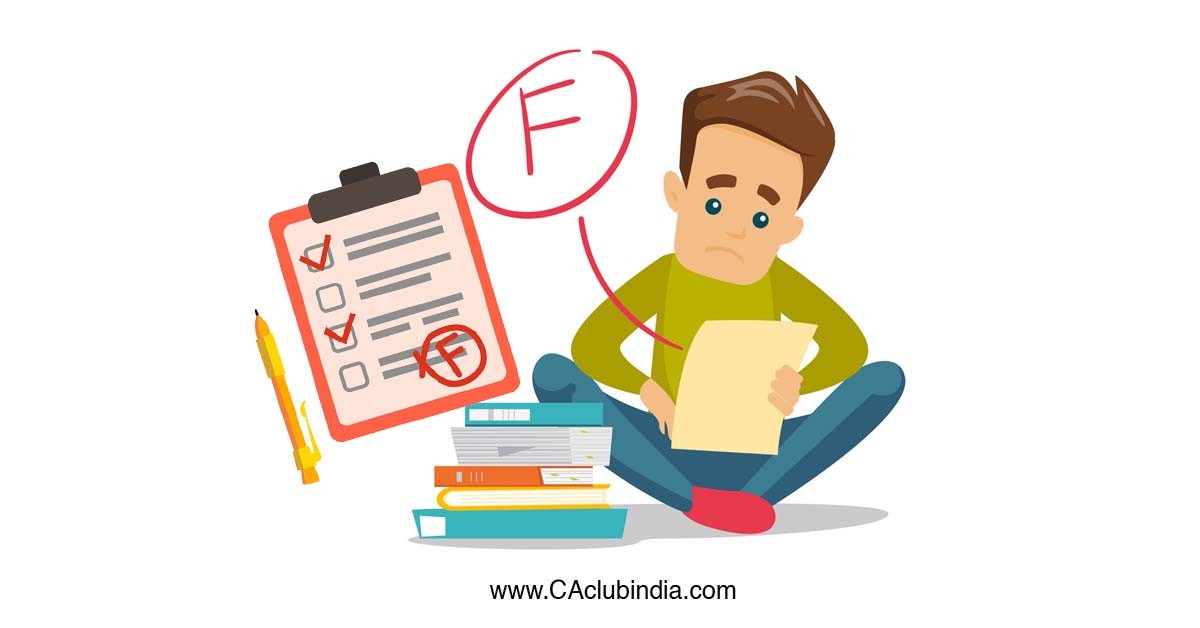 Then I realized that by crying I am wasting both my time and energy which I must dedicate to my NEXT attempt.
After a few hours of SELF ANALYSIS , I was able to gather the courage to admit my mistakes which were :
1. OVERCONFIDENCE: "YEH TOH AATA HAI MUJHE"
There were many topics which I did not study properly because I thought YEH TOH AATA HAI MUJHE.
But while attempting questions related to those topics I would either go blank or confused.
REVISION IS THE KEY, try to revise each and every topic as many times as possible.
2. NOT BEING 100% FOCUSED
While watching a revisionary topic on YOUTUBE or while studying from a book , I would start imagining random scenarios in my mind which had nothing to do with my CA Final exams.
To avoid this I started giving myself short targets which were quite difficult to achieve. For example , revise and repeat 5 topics of AUDIT within 30 mins.
This way I was able to stay 100% focused towards studies.
3. LEAVING TOPICS BECAUSE THEY SEEM LESS IMPORTANT
This is one of the biggest mistakes that most of the students commit and I was one of those students. ONE MUST COVER EACH AND EVERY TOPIC.
Even if a topic seems less important then also have a brief knowledge of that topic, so that you don't go blank if a question comes from that topic.
PUT IN ALL THE EFFORTS THAT YOU CAN AND HAVE FAITH IN GOD. SUCCESS WILL DEFINITELY FOLLOW.
ALL THE BEST.
Tags :
exams
ca students