This article explains how one can check PF balance online. Checking PF balance online is one amongst the many services available on the EPFO Portal which can be availed using UAN. The article also tells how one can avail such services and activate UAN.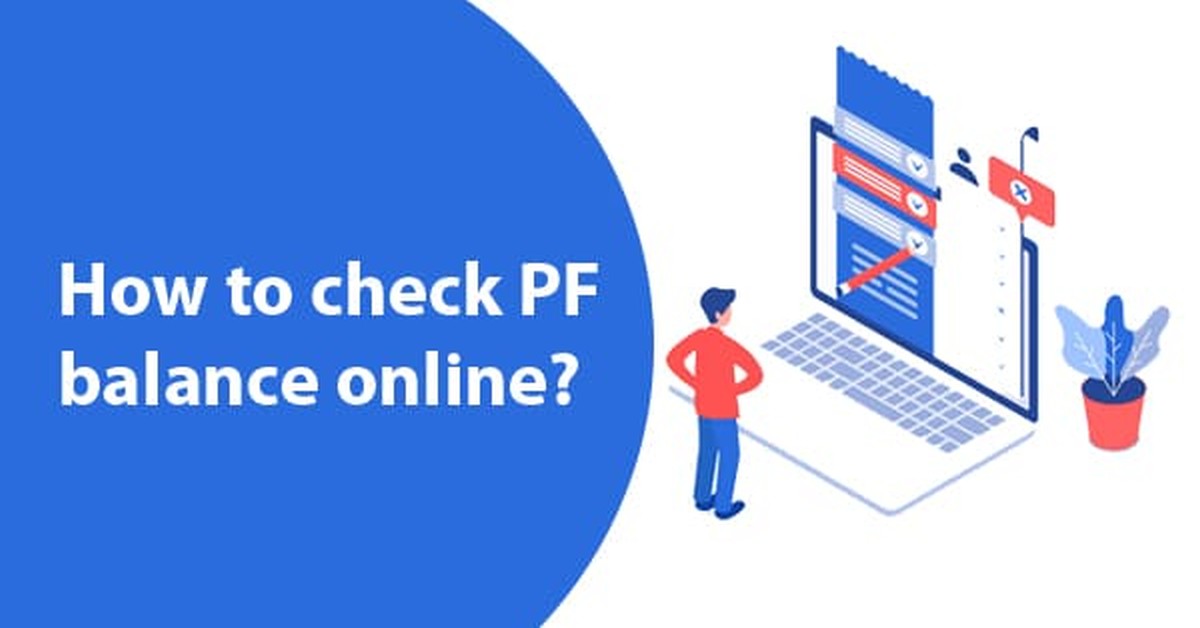 What is EPF?
The Employee Provident Fund Scheme 1952, is one of the schemes under the Employees Provident Fund and Miscellaneous Provision Act, 1952. It is applicable to all the factories and other establishments which are covered under the EPF Act. According to the EPF scheme rules, it is mandatory for an employee to join the scheme if his pay is less than or equal to Rs 15,000 a month. It covers every establishment in which 20 or more persons are employed and certain other organisations are covered, subject to certain conditions and exemptions even if the employees are less than 20. Under the EPF scheme, the contribution has to be made by an employer as well as an employee. The employer contributes at 12%. On retirement, the employee gets a lump sum amount including the contribution of self and employer with interest on both. The interest for FY 19-20 is 8.5%. The employee can also withdraw the amount before retirement under certain circumstances. The contribution is made at the following rates:
The EPFO offers multiple services to the employees which involve checking PF status, withdrawing claim without the interference of the employers, making changes in the EPF status,etc. To avail the benefits of all these services on the EPFO portal, UAN activation is very important as UAN helps in managing EPF transfers and withdrawals.
How can I check my PF Balance using UAN?
Checking PF balance online has become as easy as ABC. You can check your PF balance online without the interference of your employer or without any hassle. You need not to wait for your employer to send you a PF statement. There are not one, not two but four methods through which you can check your EPF balance online. You can check your balance either on the EPFO portal, or the Umang application, oy by a missed call or SMS. Here is how you can check your PF balance online.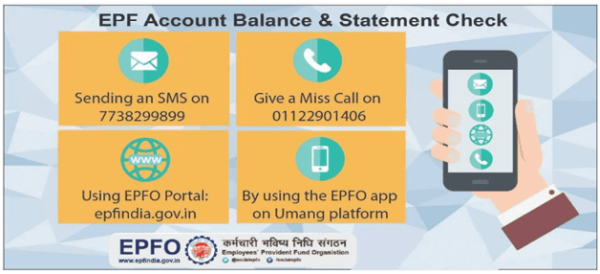 Check your PF Balance online on the EPFO Portal
One can view the PF balance online on the EPFO Portal. Following are the steps that one needs to follow to check his her PF Balance on the EPFO Portal :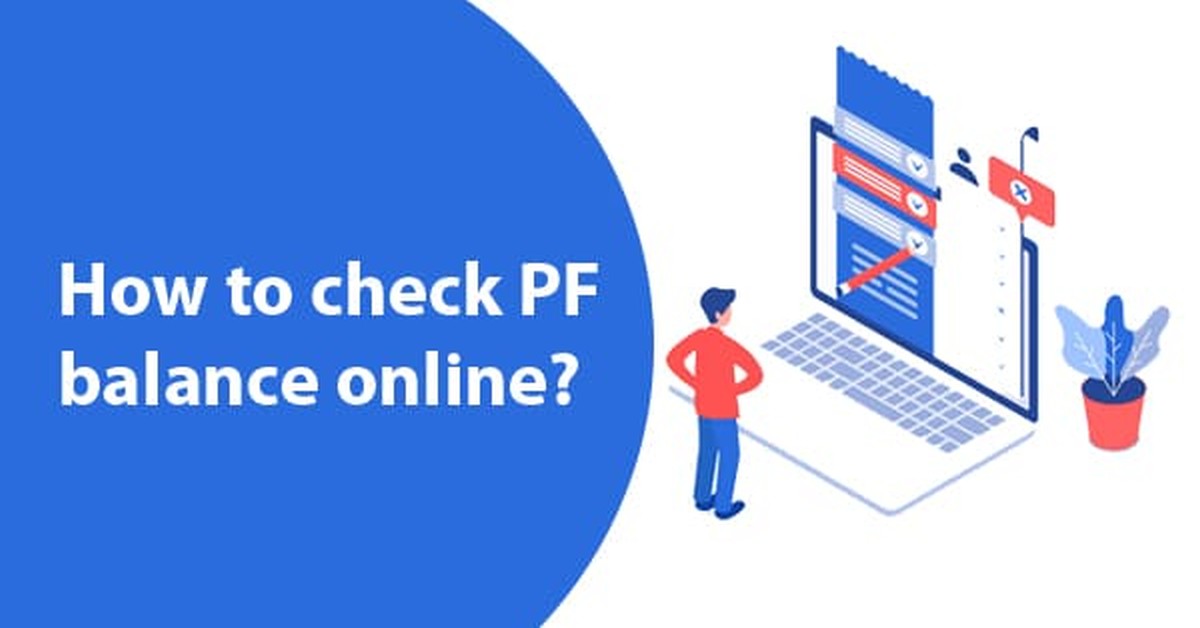 Step 1: Log in to the EPFO Portal and visit Employees Services
Log in to the official EPFO Portal which is https://epfindia.gov.in/site_en/For_Employees.php. On the top left you will see a blue button labeled as 'Our Services', click on it and press 'For Employees' Option.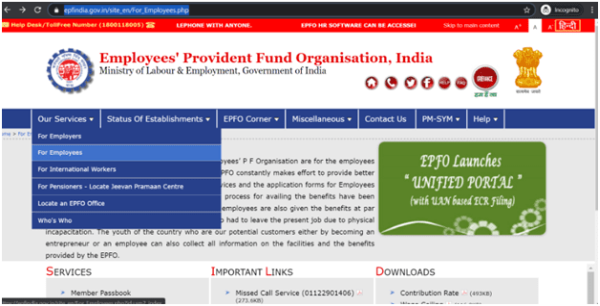 Step 2: Log in to view Member Pass Book
Under services, you will see Member Pass Book. The member passbook can be viewed using your UAN and password. Enter your UAN and password to log in. UAN should have been activated otherwise one cannot view his/her passbook. To know how to activate UAN scroll down and read how to activate UAN.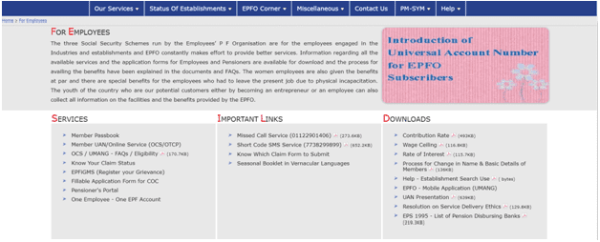 Step 3: Check your EPF Balance
After logging in using your UAN and your password you can view your EPF balance under the member id. It is as easy as ABC.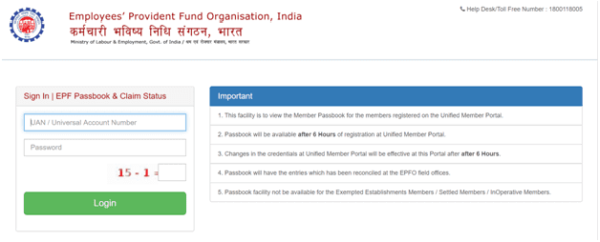 Check your PF balance using the Umang app
Step 1: Download the UMANG Application on your mobile phone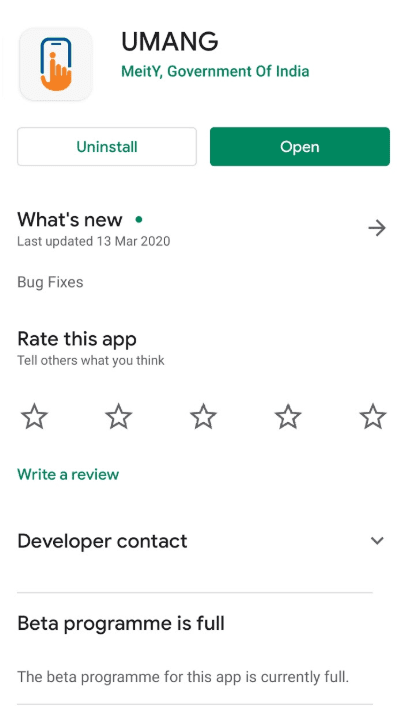 UMANG application is a government launched an application that provides services for various government schemes such as Aayushman Bharat, Aadhaar, EPFO, etc.
Step 2: Search for EPFO Services
Among the many services that the application includes you can search for EPFO Services. You will able to see multiple EPFO Services such as View Passbook, Check Claim Status, Account Details, Know Your Claim, etc. Click on View Passbook.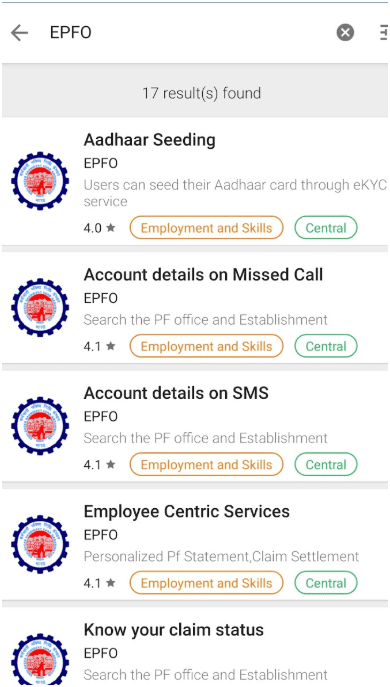 Step 3: View Passbook
You can select view passbook option and can easily view your PF balance using your UAN and your password.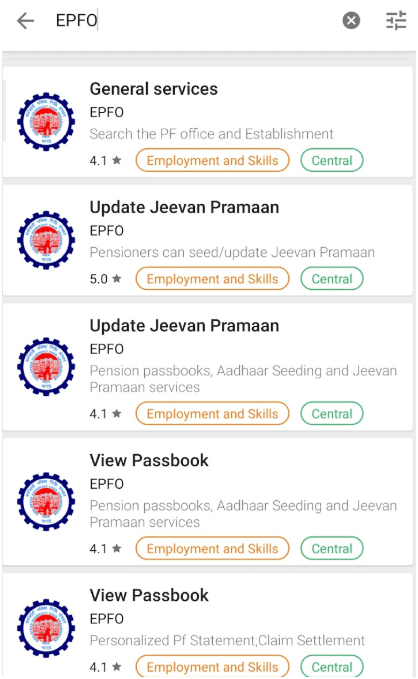 Check your EPF balance with a missed call
You can check your PF balance without using UAN number by giving a missed call. Yes checking your PF balance is as simple as ABC. It is possible to check your EPF balance by giving a missed call to the number, 011-22901406, from your registered phone number. However, make sure that you have completed your KYC that is your UAN number is linked to your PAN Card, Aadhar Card, and Bank Account.
Using an SMS service
You can check your PF balance by sending an SMS, type EPFOHO and send it to 7738299899 from your registered phone number. You have to mention your UAN number here and preferred language's fist three letters i.e. HIN for Hindi here. To avail, this service makes sure your UAN has been activated. Read how you can activate your UAN below.
What is UAN?
UAN is allotted to an employee covered under EPF schemes by EPFO. Universal Account Number(UAN) is a 12-digit number. Among the many advantages that UAN provides, its ability to allow the employees to view the details of all the EPF accounts is very useful because the UAN of an employee stays the same even after he/she switches to other jobs. Every time an employee switches jobs he is allotted a different member id but all the ids can be linked to the same UAN and thus it becomes very easy for an employee to check the details of all his EPF accounts linked to one UAN.
Steps to UAN registration and UAN Activation
Step 1: Visit https://unifiedportal-mem.epfindia.gov.in/memberinterface/
Members can activate their UAN numbers only on the official website of EPFO. For all the UAN relates services the members can visit https://unifiedportal-mem.epfindia.gov.in/memberinterface/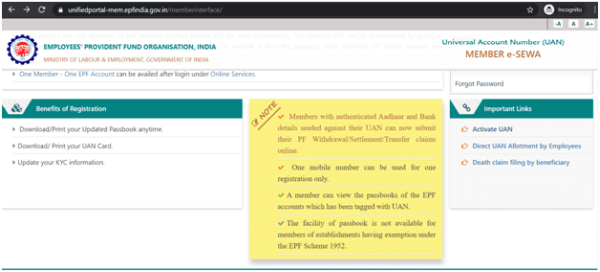 Step 2: Click on Activate UAN
The option to activate UAN can be accessed under important links available on the right-hand side of the page. Under important links, you can view the option to Activate UAN. Click on Activate UAN and fill the important details for the KYC process.

Step 3: Complete your KYC
After clicking on Activate UAN you will be asked to complete the KYC. The employee will be asked to enter his/her details like UAN, Member ID, Aadhaar number, PAN, Name. Date of Birth, e-mail id, mobile number.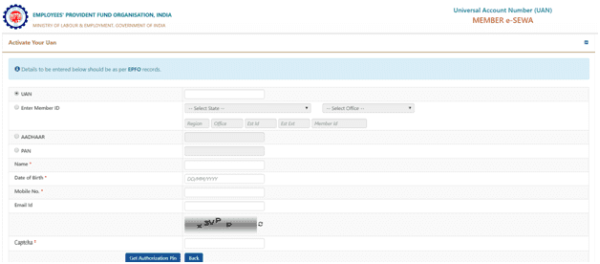 Step 4: Get an authorization PIN
After filing up the captcha code you will have to click on the blue button at the end reading 'Get Authorization Pin.' The Authorization PIN will be sent to your mobile number that has been registered with your UAN.
Step 5: Validate OTP and Activate UAN
The next step is to validate OTP, Enter the PIN received to validate OTP. You will see a disclaimer box and then you can activate your UAN. The employee will receive password details on the registered mobile number. The employee can use his/her UAN, password, and captcha details to log in to the EPFO portal.
Tags
epf
uan
epf
unified portal