Do you know how many thoughts your mind thinks each hour of the day?
Experts estimate that the mind thinks between 60,000 - 80,000 thoughts a day. That's an average of 2500 - 3,300 thoughts per hour.
If you pay attention to these thoughts, you would be amazed to discover that most of them are useless, unimportant thoughts that pass through the mind with a huge speed. These are words you repeat in your mind, comments the mind makes, repeating what you heard said, questions, answers and a lot of senseless wandering thoughts that you might not even be aware of. As many as 98 percent of them are exactly the same as we had the day before. Even more significant, 80 percent of our thoughts are negative. Outcome of these negative thoughts: Our lives tend to be more chaotic and out of our control than we'd like.
Finding meaning or purpose of the busy routines of work and life is never easy. Our daily lives often lack a sense of purpose: a reason to get up early in the morning or follow societal norms. That can change.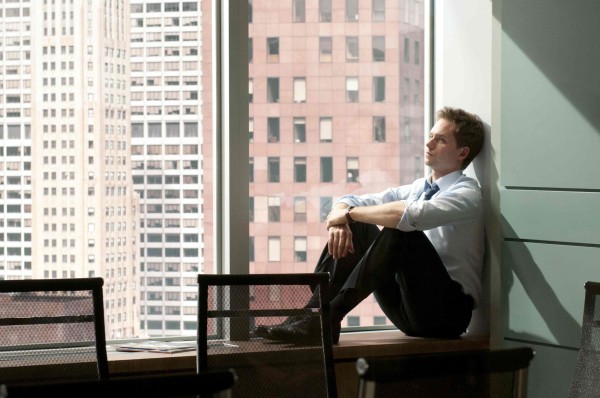 To change, we need to push the 'Pause button', to see beneath the surface to the place where we know not just with the mind but also with the heart. It helps us confront those parts of our busyness that are expressions of our real purpose in life. When we lose touch with our purpose, we lose our perspective on what truly matters.
At the heart of so much of our stress and anxiety about feeling stuck in uncertainty lies a feeling that we have no control. Whether we are thinking about our jobs, our relationships, our colleagues and the people around us, the economy, or our politics, we have a deep desire to have some level of control over our lives. We need to be in control. We worry and get caught up in over thinking and over analyzing our current situation due to our past actions and what lies ahead because we so badly want our future to turn out the way we want, within our control. Somewhere along our journey in life, however, things don't work out as we expect them to, no matter how hard we try to control things. This is especially true in our super fast world, where things are so complicated and random events and changes occur seemingly out of nowhere. As a result, we get overwhelmed and consumed by the chaos, unable to move forward.
Sensing a problem, huh?
There is no perfect solution to this age-old problem of over thinking, but we may definitely try to reduce it to a tolerable extent. So the next question that comes to the mind is what shall be done?
First thing is to accept. By accepting the unpredictable, uncertain, imperfect, and complicated nature of life, we can begin to let go of the past, let go of plans gone wrong, let go of our narrative of the way life ought to be and begin focusing on the way it is. We must accept that the only control we have is over our present and not on past or future.
Second, don't over think. Stop over-analyzing, over-planning, or trying to predict what will happen tomorrow. We spend so much time thinking about the future, which we cannot control anyway, that we miss some of the best times of our lives, happening around us right now. Try to live in the element that you are naturally been given.
Brain Tracy once said 'The potential of an ordinary person is just like a giant unknown ocean, like a new unexplored continent, a world full with possibilities waiting to be revealed and channeled towards something good'.
This attitude can be developed only if pointless over thinking is given up!
The author also blogs at motivationalarea.com
Tags
Others