The Nykaa IPO created a great buzz and gave up to 90% of returns to investors on the very first day. Story of Zomato and Swiggy IPO was a success and Paytm IPO is oversubscribed too but why the sudden obsession with IPOs?
Nykaa IPO was expected to give good returns but not this high as company was a profit making a big brand though formed in 2012. Its a new unicorn.
Paras defence, Nureca gave good returns to its investors. This has encourage more and more companies to go for IPO.
What do we mean by IPO?
IPO means Initial Public Offering where a company lists its shares for the general public in the stock market. A company raises funds through it.
IPO valuations are not the measure of the growth of the company but these do set a benchmark in terms of returns and potential of the company.
What is meant by Unicorn?
Any startup that reaches the valuation of $ 1 billion is known as Unicorn.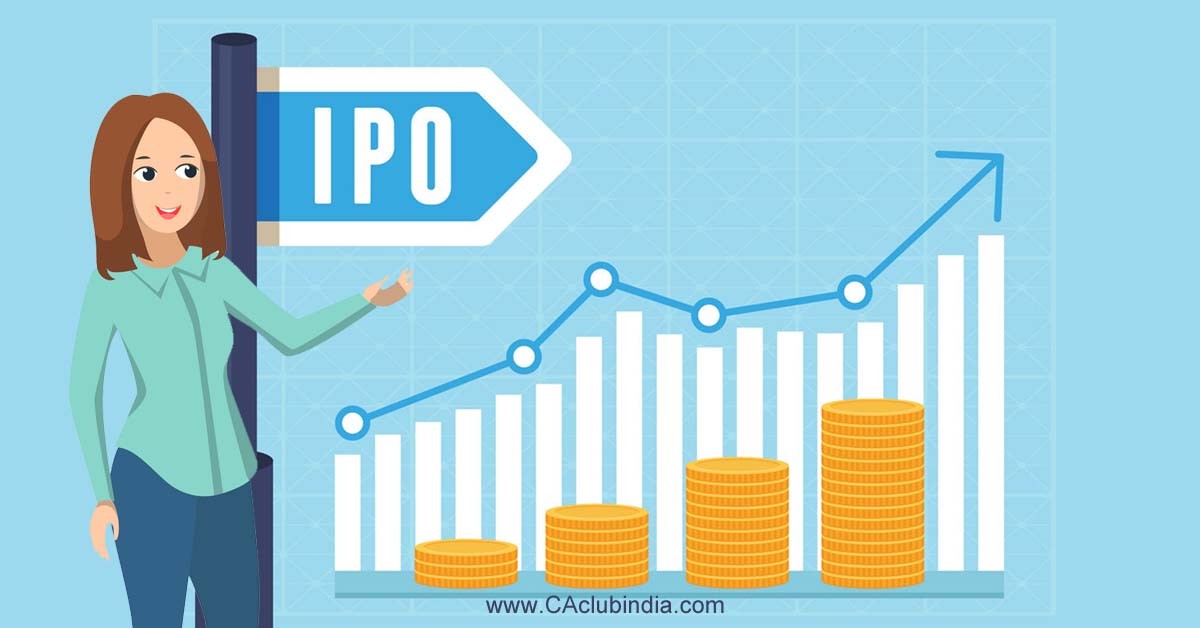 What can be the reasons of this blooming IPO markets?
1. Branding
Most of these IPOs thrive on branding. Zomato a loss making company had a bumper IPO opening which surprised many trade pandits. Weak fundamentals didn't change the mindset of next Gen who went for it and share price of Zomato is stable although the losses of the company have widened while many expected it to fall badly post IPO. People go for brand. Zomato or Swiggy or Nykaa are the companies which we hear about on daily basis. We use their services on almost daily basis. Our perception is that they are here to stay.
2. Blooming share markets
Our share marketing is blooming at the moment and companies want to take advantage of this boom before bears take over this bull market. More and more companies are planning their IPOs be it Pitanjali or Omni Industries.
3. Potential
The generation which is investing in IPOs are investing it on the potential of the brand rather than the fundamentals. They are ready to take the risk if they feel that particular brand has got potential to grow. They are not bothered about profitability or fundamentals of the company.
4. Sentiments or Trend
Investing in IPOs has become a trend. You open any social networking site, people are talking about IPOs which was not the case few years back. When I see my colleague or someone on social media getting good returns on IPO and talking about it, I will surely think and invest in upcoming IPOs. Our sentiments or emotions drive us to invest in the IPO. A person who gets an IPO very proudly claims it on social media platforms and those who didnt invest in it want to become part of this trend.
5. Marketing strategy of companies
Companies now a days are focusing more and more on marketing and their potential customer base are youth. A twitter trend catches more attention than an advertisement in a newspaper as smart phones have made accessing to social networking sites easier than reading a newspapers. We want more information in less time and companies are playing on this with their smart marketing campaign and catchy lines. The strong marketing strategy at times overshadow the weak fundamentals of the company.
Future of IPOs
IPOs used to be a western term for us. We heard about Alibaba or Facebook IPO giving good earnings to investors. Dutch are known as the first people to bring IPO through Dutch East India Company. But we have now made this term our own with more and more Indian companies becoming Unicorn. So according to me this trend is here to stay until and unless we see some shocking listings where companies fail to provide returns to the investors or there is a recession like situation of 2008 where most of the IPOs failed or very less IPOs could give adequate returns.
So we will have to wait for some time more to call it as a bubble or fluke or long term growth strategy.
Recommended Read:
"Loved reading this piece by
CA Anurag
?
Join CAclubindia's network for Daily Articles, News Updates, Forum Threads, Judgments, Courses for CA/CS/CMA, Professional Courses and MUCH MORE!"
Tags
shares stock
ipo