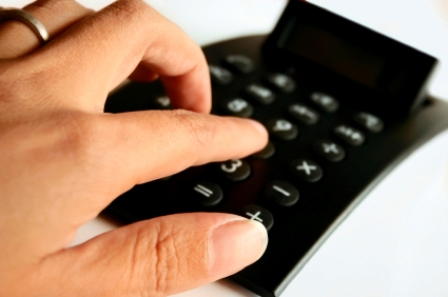 Hi Friends, First of all I want to thank all of you, for your appreciation and encouragement towards my Self study articles.
In this series of articles till now we made the self study schedule for the Accounts (Both groups), Taxation and Costing. Now we move for Financial Management (FM) which is other part in the Costing and FM paper.
INTRODUCTION:
Like the costing FM also a very vast subject which is only for 50 marks. Now before going into the subject I just want to tell you some tips that:
Don't attempt the first question in exam for costing and also for FM because it is bit difficult and time consuming too.
MY TIPS FOR THE EXAMINATION:
Try to practice the problems in home as many times as possible because examination is not a practice… right?
First attempt all theory questions in both Costing and FM and get 32 marks in your pocket. Then go for the Problems because they are time consuming if you struck at any point it is very difficult to come out.
Well, now directly come into subject, as per our Study schedule till 25th we are going to complete costing. Now this is the time for FM.
PRACTICAL Vs THEORY:
| | | |
| --- | --- | --- |
| S.No | Practical Chapters | Theory Chapters |
| | 34 marks | 16 Marks |
| 1 | Time Value of Money | Scope and Objectives of FM |
| 2 | Financial analysis and planning | Types of Financing |
| 3 | Financing Decisions | Investment decisions |
| 4 | Investment Decisions | |
| 5 | Mgnt. Working Capital | |
THEORY:
As I said same in costing here also theory plays an important role. Just like costing 16 out of 50 will come from theory chapters like Scope and Objectives of FM, Types of Financing etc.,
So, first concentrate well on theory.
PRACTICAL ASPECT:
In my opinion, after observing a lot of previous examination papers it is not possible to segregate the chapters for marks because sometimes examiner is asking from Time value and sometimes Leverage.
There is no relation at all.
But I can say that Cost of Capital, Capital budgeting, capital structure decisions and working capital are very very important for the exam.
One of the advantage is there in FM is that we can predict the Chances of questions coming from Cash flow and Funds Flow. When the examiner gives the Cash flow problem in accounts there is lesser chances to get the question from the same chapter in FM otherwise vice versa.
STUDY SCHEDULE:
Now let's go for the study schedule starting from 26th of March:
Date

Topic

No. of Days

No. of Marks

26th March

Total Theory topics

1 Day

16

27th March

Time value of money & Financial analysis and planning.

1 Day

5 – 15

28th March

Financing Decisions

1 Day

15 – 20

29th March

Investment Decisions and management of W.C

1 Day

10 – 15

30th March

Briefly revise all the topics which you completed in the month of March.

Revision is very important for C.A exams.

31st March
CONCLUSION:
So, when the March gets completed we should be able to complete both groups of accounts, Taxation and Costing & FM.
Balance three subjects i.e., Law, InfoTech & SM and auditing we will cover in the month of April by giving time for revision also.
Finally one sentence I want to say is that "How much time you studied is not at all important, how much subject you learnt is very important."
So, by this I am concluding this Topic.
As usual I am waiting for your valuable comments.
MY OTHER ARTICLES IN THE SERIES:
Also see my other articles in this Series:
My Tips and Tricks for Accounts
My Tips and Tricks for Taxation