Hi Friends, after completing our journey in MY TIPS AND TRICKS for Accounts, Taxation and Costing & FM. Now we enter into the only balance subject in IPCC group- I "LAW".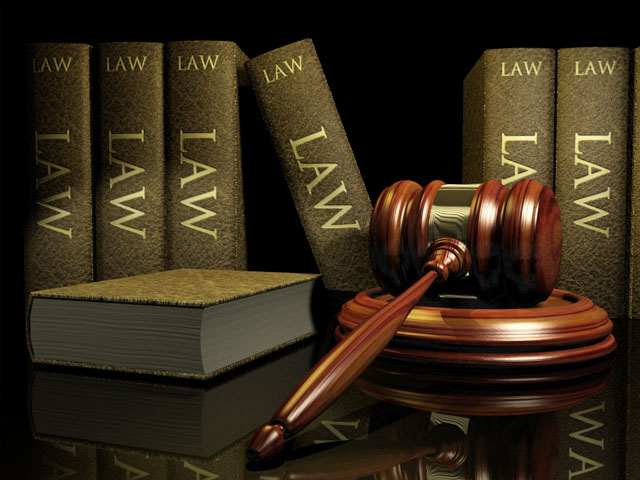 INTRODUCTION:
As I already said earlier one of most scoring subject in IPCC is Law. You need not to mug up all the questions in Companies Act, Contract Act and other Acts.
You should know the provisions (understanding of the concept) and quoting of relevant sections is important.
RELEVANCY OF QUOTING SECTIONS:
I am not going to say that quoting of sections is not at all relevant. Yes it is important in examinations because it will add presentation.
I my opinion for other subjects it is not that much important but for Law subject it is important because I will share with you one live example "When I wrote my IPCC I quoted all the sections in exams wherever they are relevant and I got 71 marks in LAW, I quoted the sections in other subjects too but I got between 40 to 60. Then I realized that understanding of case laws and quoting of sections in Law is very important"
MY TIPS FOR THE EXAMINATION:
Go for the Munish Bandhari book for Law.
Write all the important sections in one paper, colour it and paste it to the wall. Read that paper once in every morning when you wake up.
In law every question will fetch for minimum of 5 marks. So, don't leave any question in examination.
One more advantage in Law is "Here the question of Lack of time will not arises" the 3 hours is more than sufficient for examination.
As I already shared this with you in my TIPS FOR THE THEORY SUBJECTS answer the case laws in the following way:
@ Facts of the case
@ Provisions of the case
@ Analysis of the case
@ Conclusion for the case.
Don't give direct decisions at first when you started answering Case law.
LAW:
Total Law is for 60 marks. In that
Companies Act - 30 marks
Bonus Act - 5 marks
Payment of Gratuity Act – 5 marks
Provident fund Act – 5 marks
Negotiable Instrument Act - 5 marks
Indian contract Act - 10 -15 marks
COMPANIES ACT:
In total of Law it is area where we have to give extra effort while reading. For me "I faced a different type of problem while reading this Companies Act i.e. while I reading this act I will remember the provisions, when I complete reading of this act I use to forget the first topics which I read." Same this problem will come to most of our friends; the only solution to overcome this type of problems is revision. Revise this act for 'n' number of times.
BONUS, GRATUITY, PF and NEGOTIABLE INSTRUMENT ACT:
These are very simple areas you will get surely 15 - 20 marks from this chapter.
So, be perfect with these types of small small chapters.
Study the previous question papers for these acts as the same type of questions will be repeating in exams.
INDIAN CONTRACT ACT:
This act already you covered in your CPT again the same will repeat here. The only difference is there you has to answer for bits and here you has answer for cases. For the both anyway you has to read the entire act. So, this is also one more advantage in IPCC.
One more very small chapter is there about Computer in MCA environment most of us will think examiner will not give questions from this chapter and use to neglect this chapter. Please don't because a question from this chapter also asked in my attempt.
ETHICS AND COMMUNICATION:
As I said in my earlier article this is one of the best scoring area. Only direct answers will come from this area. Just read this once or twice and remember the side headings properly.
As our Ankur garg sir already shared a technique in one of his brilliant articles for remembering the side headings.
By combining the first letter of all the headings make one word and remember that word.
Be thorough with drafting of AGM/EGM, Minutes and legal documents like affidavit, partnership deed, lease deed etc.,
STUDY SCHEDULE:
Now lets go for the study schedule starting from 1st April:
| | | | |
| --- | --- | --- | --- |
| Date | Topic | No. of Days | No. of Marks |
| 1st - 3rd April | Companies Act | 3 Days | 30 |
| 4th - 5th April | Bonus, Gratuity, PF and NI Act | 2 Days | 15 - 20 |
| 6th April | Indian Contract Act and MCA chapter | 1 Day | 10 – 15 |
| 7th - 8th April | Ethics, communication and Letter drafting | 2 Days | 40 |
CONCLUSION:
By this we completed our study schedule for all the subjects in IPCC 1st group and accounts in 2nd group. Only auditing and Info tech & SM are remaining.
Hope that your preparation is going well according to our study schedules.
Only less than 2 months time is there for your exams. My suggestion is don't get any deviation from studies with any other aspects.
Thank you