Meet Rohit, 2nd Topper, CA Final Nov 2018, who hails from Raipur, Chhattisgarh. He gives credit to his elder brother for this achievement. His father and elder brother has a printing business. In this exclusive interview, he shares his journey of becoming a Chartered Accountant, what it takes to be a CA rankholder, his CA days struggles, and his complete studying strategy for the CA Final exams.

First of all many congratulations Rohit from the entire team of CAclubindia !!
Thanks.

So, what was your first reaction when you got to know about your result, were you expecting this?
I was expecting rank 1 as I did my preparations according to that, but though I secured 2nd rank, still I am very happy. Also, I had been AIR 1 during my CPT attempt and also secured 29th rank in my IPCC attempt as well. So, I was very hopeful and confident and I prepared with an aim to secure the 1st rank.

What was your parent's reaction?
My parents are extremely happy :)

So. tell us something about yourself?
I am from Science background where I secured 4th rank in my 12th board exams. I secured good marks in Mathematics but I was interested to opt for Commerce stream. My elder brother was in Commerce stream who suggested me to go for the CA course. I had a keen interest towards business profession and I believed this would in turn help me in my future endeavours. So, I took my brothers advice and decided to join this course. After securing 1st rank in CPT, I got the motivation of securing good marks in the other attempts as well. I was highly inspired by the integrity of this course, the reputation, credibility and trust that this course brings, in society or in business. hence, eventually, all this inspired me to pursue this course.

What are your further plans now?
I want to join some investment banking firm and work temporarily to get some experience. Then, I am thinking to establish my own business.

What was your strategy for studies as you had switched from Science to Commerce field?
Actually, I got a lot of help from the institute I took my classes. the classes organized here, provided a good level of teaching and also helped the students who shifted from one stream to another by organizing special motivational seminars. Teachers help students in making up with the strategy for their studies. The teachers here do a lot of hard work right from the CPT / Foundation level to uplift the students in every possible way.

What was your strategy for CA Final?
I aimed that after completing the entire syllabus, I would try to revise the same. Actually, I had prepared for 6 months, as I didn't go for any classes prior to that. The other 6 months - I had purchased some pendrives / took satellite classes for my preparation. So, in accordance to that, I first completed my classes, then revision and then started preparing for mock tests and RTPs, as I had the practice of written tests since many years. Also, I tried to solve as much as questions as I could. Then, started to think for the final level. I followed the practice manuals completely and tried to do additional questions also wherever I could get.

Any particular book which proved to be helpful for you or faculty who helped you whom you would like to mention?
I referred DT book by Ashish Goyal from Nata, which I found to be very useful. It's given in a summarized form, so that book was indeed a good one. That I found to very different compared to the others.

What was your favourite subject?
I had interest in two subjects in particular - i.e. DT and SFM. Once, I had gathered the confidence that I can solve any question from these subjects, then I would switch to the other subjects which I felt, I was weak at and concentrate more on that.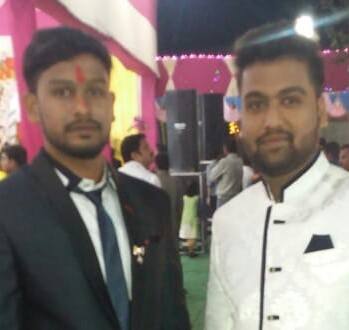 What was your exam planning as many times we have heard from the CA students that the paper is lengthy and they can't complete the paper?
Yes, on an average, atleast, one question was skipped by me. But, I tried to utilize the first 15 minutes time properly and pen down the important points wherever possible. I had always tried to do the questions in the same sequence as provided in the question paper. As I had the practice of writing mock test papers, it helped me to improve my writing speed and that eventually helped me while writing the papers in exam.

How did you cope up with the pressure during exam?
I tried to keep myself calm all the time. I believe if one takes the pressure of the exams then it becomes very difficult to concentrate on studies. I had studied the concepts properly both practically and theoretically, which helped me to write my exams.

Was there any particular routine which you followed? What about your study schedule during CA Final?
I had made a schedule of studying everyday for at least 10 hours. Initially, I was studying in my hometown only. But later I had to stay in hostel in Raipur for my studies. The classes which I took were from 1 pm to 8:30 pm. After attending the classes, I just got the time to revise the topics and then took my dinner. So, basically the day schedule went busy. I used to revise after attending the classes at night during CPT / IPCC time. So, I made it a point that I am able to complete the revision within those 2 hours.

I took classes from April to 20th October. Post that, there were just 10 days left in hand. I decided to go through the topics on a daily basis so that I may not have to revise the same again. So, I followed this strategy while studying.

Was there any low-point emotionally where you felt that you had to put in a lot of pressure?
I did articleship for 10 months and then later I shifted to Raipur as my home was nearby and it was easier to meet my family members whenever I could. So, that was one weak point- staying away from family.

So, who was the biggest motivation source from your family?
My elder brother !! He has always motivated me for everything - be it studies or anything else. He is now basically into our own home business of Printing Press.

What are your hobbies apart from studies?
Cricket and video games :). I used to play cricket during break times, during evening which also proved to be a stress buster for me. A break is in fact needed to fresh up your mind.

Who is your favourite cricket player?
Sachin Tendulkar.

Can you share some tips which you feel can help your peers?
You might encounter certain situations in this journey where you might feel demotivated. So, ignore that and at the time of studying, study effectively and don't allow any alternate thoughts to occupy your mind. If somehow, you get demotivated, it will distract you from studying properly. This happened with me too. I trade in stock market and sometimes it used to occur to me whether I should skip studying and start earning, so to avoid that thought, I completely stopped trading for 5 - 6 months and resumed it after exams.

I had stopped trading because in some way or the other, it was affecting my studies. So, don't allow any alternate thoughts to occupy your mind and concentrate on studies.

Any technical tips which helped you during exams that you would like to share with your juniors?
I would suggest them to prepare summarized notes which will help them to study one day before the exams. I used to make a summary of the new points which I found while studying and include those in my summarized notes for all the subjects. I had followed a sequence of first going through the coaching material, then study materials and then RTP, Mock test papers.

Thanks for your interaction with us and once again many congratulations to you from the entire team of CAclubindia !!
Thank you, Prerna !!
Also Read:
Interview of AIR-1, CA Final Nov 2018 (New Course) - Siddhant Bhandari: Click Here
Interview of AIR-1, CA Final Nov 2018 (Old Course) - Shadab Hussain: Click Here
Interview of AIR-2, CA Final Nov 2018 (Old Course) - Shahid Husen Shokat Memon: Click Here
Tags
students
ca rankholder interview
ca exams