Hello everyone! It's been quite a long time that I have written anything on this platform. Even the series of "International Transaction" I began with two years ago was left midway. Consistent pre occupation at office and then mind boggling exams pressure left me with no time to complete the pending tasks. Finally, taking out the time to bring to an end some unfinished tasks, this article has been written focusing on some less talked areas of International Business. I will try to cover many unexplored areas in few more articles. Hope you will find it informative.
We will be discussing about the Frustration of Contract and Methods of Dispute Settlement in International Trade.
FRUSTRATION OF CONTRACTS: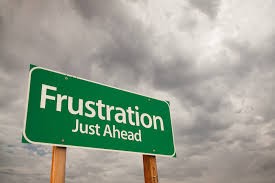 a. Frustration is an act outside the contract due to which the completion of a contract becomes impossible. After the parties have concluded a contract, events beyond their control may occur which frustrate the purpose of their agreement, or render it very difficult or impossible.
b. If due to such reason, the party concerned cannot do what he is supposed to do under the contract, the contract can be terminated and the party will not be liable to pay damage to the other party.
c. Examples are wars, civil disturbances, floods, fire at the factory or strike at the ports.
d. Such situations are referred to as frustration of contracts in the Common Law Countries (principally the UK and the Commonwealth countries)
e. (Note: Commonwealth of Nations is a Voluntary association of 53 independent and sovereign states)
f. The equivalent concept is known as Force Majeure in the civil law countries (Principally Western Europe)
g. The term used for the same purpose while trading with the Russia and the East European Countries is Relief.
SETTLEMENT OF DISPUTES IN INTERNATIONAL TRADE
There are many reasons due to which a dispute may arise between an exporter and an importer. A common cause for dispute relates to quality. Under most contract terms, the importer will have an opportunity to inspect the goods only when the consignment reaches him. By that time, he may have already paid the value of goods to the exporter. Therefore, if on inspection, the goods are found to be not as per contract terms, he will reject the consignment and sue for damages. Other common causes for disputes are failure to ship on time, refusal to ship because of changes in market conditions, govt regulations restricting exports etc.
There are three well recognized methods for settlement of disputes, i.e.
Negotiation,
Litigation and
Arbitration/Mediation
1. Negotiation involves discussion between interested parties to reconcile divergent opinions. IT bears following merits:
Direct engagement, doesn't require a 3rd party
Simple and most utilized between friendly states
Usually a precursor to other settlement procedures
2. Litigation is the legal process for taking dispute through standard court with the aim of engaging in judicial contest to achieve a credible settlement.
Litigation carries a lot of drawbacks and is generally not considered suitable for settlement of trade disputes due to time consuming process, high costs and uncertainty of the final decision.
Moreover Public Image may also be harmed and Litigation may crop up the bitterness leading to disruption of trade relationships.
3. Arbitration
Where diplomacy has failed, arbitration is arguably the most effective and equitable manner of dispute settlement
Unlike litigation, arbitration usually takes place out of court.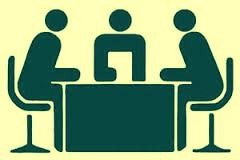 The two sides select an impartial third party, known as an arbitrator; agree in advance to comply with the arbitrator's award; and then participate in a hearing at which both sides can present evidence and testimony
Parties generally chose the arbitration method because of its flexibility, shortness, and because the parties have more control
Also the appropriate mechanism to utilize between states and international institutions, since only states may appear before the ICJ
Permanent Court of Arbitration (PCA) or special Tribunals such as the Iran-United States Claims Tribunal (IUSCT)
The best part to opt for Arbitration is that the arbitration proceedings are not open to public and arbitrator's decisions are not published in law reports like the court decisions. Therefore, arbitration preserves the privacy and trade secrets of the parties.
I could have incorporated many more things in this article but that would make it cumbersome and boring to read. Therefore I have decided to come up with the series of many short articles covering the maximum possible unexplored areas of International Trade, so that you find them interesting and informative .
See you all soon! Stay Happy and grow learning each day.
Tags
Students