Forming a company with too many forms has become a 'Baba Aadam Zamana''s thing. Moving towards ease of doing business, Ministry of Corporate Affairs (MCA) has 'spiced' up the way a company is formed, by introducing and constantly upgrading the SPICE forms (Simplified Proforma for Incorporating Company Electronically). Additional 'masaala' added in these forms now is that you will get PAN and TAN along with the Certificate of Incorporation.
There are 3 forms to be filed for company incorporation: INC-32, INC-33 and INC-34.
Out of these, two of them are your e-Memorandum of Association (e-MOA in INC-33) and e-Articles of Association (e-AOA in INC-34). These are pre-drafted electronic MOA and AOA that will make it easy for you to file them.
INC-32, Form for Incorporation: A great thing about this form is that it has an option "Whether the name is already approved by Registrar of Companies". Ah, what a relief! This form saved you some money. You can apply for name beforehand, and hence, avoid the risk of entire form getting rejected due to rejection of name, unlike in previous form INC-29.
Also fill the PAN and TAN details as per your region of business, which requires AO Code, AO Type, Range Code and AO number.
After filling the form, you need to attach:
a) Affidavit declaration by first subscriber(s) and director(s)
b) Office address proof,
c) Utility Bills
d) Form INC-9, Form INC-10 and DIR-2 as other attachments
The form will be signed by a director with valid DIN (Directors Identification Number). However, for other directors, you can obtain DIN via this form only, without separately needing to apply for it. Maximum 3 DINs can be obtained through this form.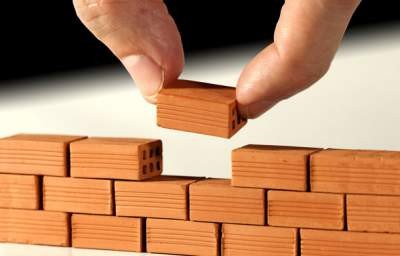 Form-33, e-MOA: Memorandum of Association contains 5 clauses: Name Clause, Registered Office Clause, Object Clause, Liability Clause and Capital Clause.
In object clause, you need to add objects of the company, which comprise of main objects of the company and other objects of the company that can be undertaken to carry out main objects of the company. The form is to be digitally signed by all the subscribers to the memorandum and witnessed by a practicing professional.
Form-34, e-AOA: Articles of Association are the by-laws or rules and regulations which govern the management and internal affairs of the company. The clauses of articles can be modified as per our requirements. The e-AOA will be digitally signed by the subscribers to the AOA and witnessed by a practicing professional.
After uploading of these 3 forms successfully, you need to download PAN and TAN forms from Ministry of Corporate Affairs against the SRN generated. Sign those forms and submit them within 2 days of filing incorporation forms.
Your dish is ready. But, your Certificate of Incorporation will be sent after obtaining PAN and TAN within 10-15 days.
For any queries, Moneyम्जी is always there to answer.
The author can also be reached at info@moneymji.com.
Tags
Corporate Law