One of my closest friends has his final year CA exam in May. The entire world sees him as this studious mugger who keeps cramming one book after the other. I don't have to tell you how incredibly thick those accounting books are and how they seem to gain a few pages every year.
Back in high school, he told me a story about the future. A future where he is not just a CA, but something more. He had a plan. He wanted to learn as much as he could, gain as much experience as he could, save as much money as he could. And when the time felt right to move on to the real goal of his life. He wanted to start an organisation that would actually bring about change in the masses. He does not want to limit the power of an educated mind hell-bent on doing something good in the world. All he wants is the possibility of a better tomorrow by creating a better today.
You must be knowing people like that in your life too. Not only those who are dreaming of starting an NGO but people who are actually building communities, changing lives, saving the environment or protecting our heritage. People working for big causes. These are people we respect and admire, and sometimes wish to help.
As a CA, do you see any value in having these people as clients?
Let me quickly tell you about 4 amazing benefits of having Not-for-Profit Organizations as your client.
#1 Satisfaction for you and your employees
The top reason, and my favourite is that we feel happier and satisfied when we make a positive contribution to other people. Being associated with good work can do wonders for our own morale, self-esteem, courage and personal grit levels. When we selflessly go beyond our means to do something for another person, or a community, we strengthen our resolve to do well and live well. Even your juniors, or employees in your office, will love to be part of meaningful work and to contribute to good causes. This can be an excellent way to enhance employee engagement.
#2 Not-for-Profits are extremely good for professional networking
All successful not-for-profit organizations manage to run themselves thanks to wealthy and influential patrons. Engaging with a not-for-profit means engaging with those patron, and the beneficiary communities. When you become a part of a community, you become the trusted advisor and go-to-person for troubles that others in the community face. Trust is higher because you belong to the community. This is why, sometimes it is profitable to work for non-profit organizations for free even.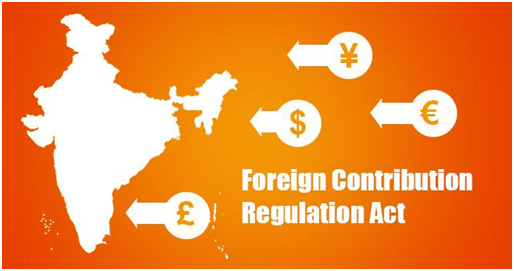 When you have worked for a not-for-profit organization for a long time which is actually doing a good job, that
#3 Working for non-profits can lead to excellent PR and reputation
These organizations often remain in limelight and sometimes the PR and media attention is important for their survival and continuous donation. Many not-for-profit organizations are therefore extremely adept at PR and media. Through you association you can learn this very useful skill from them, and even directly get some publicity for the good work you are doing. Lawyers and CAs who get such organizations out of any tight corner can expect some mention in the press too. It is customary for journalists to seek the experts comments on relevant matters. All of these can add immediate credibility to a CAs practice and capability.
#4 It is a niche and specialized area of practice
There are very few CAs who actually specialize in this line of work. It is possible to not specialize exclusively but to have this as one of several practice areas on focuses on. Not-for-profit organizations have their own peculiar set of problems that other organizations do not come across. It is difficult for non-specialists to properly advice and those with experience and required knowledge definitely have some advantage. Given that there is tremendous value that CAs can bring to non-profits, it is also possible to run a commercially viable practice if you are dealing with larger organizations.
Now, if you are convinced that doing some work with not-for-profit organizations can be good for your career/practice, then let's talk more about what kind of work you will have to do and what skills are needed for the same.
FCRA Registrations and Compliance
FCRA registration is necessary to take any foreign donations of any nature. Post the 2010 amendments, FCRA registrations of 14000 NGOs have been cancelled due to non-compliances. There have been some cases where FCRA registration was cancelled due to alleged anti-development or anti-national activities that government deemed dangerous for the country. As expected, the actual amount of foreign funds started dwindling over the years and the downward trend has continued. There has also been several raging court battles over FCRA as some organizations fought back through legal means against limitations imposed by the government.
The point is that there is a gaping hole in the grass root demand and supply levels as far as qualified professionals who can help with FCRA registration and compliances are concerned. Now that requirements under FCRA has been made tougher and stricter norms have been placed, it has become even more necessary to have people in the know of things advising NGOs and other such entities on all of their foreign donations.
As a CA, there hasn't been a more opportune time to turn into advisors and consultants for non profit organizations. After all, this process has never been so complicated before. Remember the entire hullabaloo over FCRA back in 2012? Amendments had been made to the pre-existing Act to suit the changing times. These amendments were then enforced as a result of which many established NGOs lost their FCRA Registration.
Are you worried that all of this seems a bit too heavy? It actually isn't. Non profits might not seem like cash cows as far as clients go however it isn't really an unbreakable market for efficient CAs. And it may also seem like FCRA might not be one of the clearest set of regulations but as far as CAs are concerned, they are not incredibly hard to understand and comply with either.
Ask yourself, Do you want big Non-Profit Organizations as your clients? Yes? Great.
Let's take a small test here. Be true to yourself and see if you can answer these questions.
What compliances must be observed by the organizations receiving foreign donations?
Which organizations can actually accept foreign contributions?
Can you get an FCRA registration or Prior Permission to ensure that your client can accept foreign funds? What is the inquiry process followed by the Government here?
What conditions apply to the utilization of money received through foreign contributions?
How many could you answer? All? Two? One? Or none?
If you need help with brushing up your knowledge of FCRA or learn about the practical aspects of FCRA, we have a very practical online training course for you which can make you ready to handle FCRA matters very quickly. At iPleaders, we have been engaged in the practice of educating some of the best and brightest working professionals in the field of law and business for the better part of a decade now. We realized that there is massive need in India for this knowledge, and convinced some of the best people in the business to help us to create this specialized online certificate course on FCRA and Regulation of Foreign Funds in Non-Profit Sector. Feel free to check it out for a more comprehensive understanding of FCRA and as the optimum means of preparation in case you really want not-for-profits as your clients.
Here are some of the things you must learn if you are serious about this area of practice:
i) Getting FCRA Registration/Prior Permission
ii) Utilization of funds
Iii) Reporting requirements
The Foreign Contribution Regulation Act of 2010 is a comprehensive piece of legislation. As you must have understood by now, any donation that comes into india is regulated under this act. The Government of India has strict rules about who can take donations, how they can spend those funds as well as all the compliances that have to be taken care of in case of a foreign donations.
For a free sample of the FCRA course click here.
Laws related to trusts and societies
The other very important thing one must learn if one wants to work with not-for-profit organizations is the law of trusts and societies. Public trusts and societies are two most common forms in which not-for-profit organizations are created. A charitable company is also another kind of entity popular for non-profits. Trusts and societies have their own governing acts, and a large body of court decisions going back to hundreds of years. Some of the rules and precedents go back to the Privy Council in London itself. It is not exactly a child's play to interpret the huge volume of law correctly in order to guide your client in the right direction.
Here are some basic tasks:
• Registration of trusts/society
• Annual compliances
• Getting various income tax registrations and exemptions
• Preparing balance sheet in a way that the organization does not have to pay income tax
• Preparing and placing on record governance related documents such as resolutions of trustees
Social entrepreneurs and hybrid organizations
Social entrepreneurship is at an all time high and is slated to grow with more capital flowing towards socially responsible entrepreneurs who are not focussed on profit alone but solving large social problems. Sometimes these organizations are set up in a hybrid model, where there is a not-for-profit and and a for profit company work in a symbiotic model, and owe certain obligations to each other. This has been a major new trend, as this Inc.com article will tell you. Here is another seminal article on this topic. If you are interested in various kind of business structuring, including how trusts and societies are registered and what kind of compliances have to be done, then this online business law course can be of interest to you.
Do share your good and bad experiences of working with a not-for-profit organization in comments below. What are the most important things one must know, and what are the top skills for CAs who work for the best non-profit organizations? We look forwards to hearing your views.
Tags
Others