All money decisions are emotional. No matter how much to know at the time of the decision, things change very quickly and your emotions are always with you for the ride. Most people don't know what to do with their money, so they diversify. The really smart investors are focused on the highest profit potential – with the risk calculated in their favor either way. Heads they win, tails you lose.
Controlling emotions is an ongoing process for everybody. It is good to know where the boundaries of your emotions are so you don't use them to invest or trade.
In investing/trading stocks you will need to sacrifice time and money to be able to become a better investor/trader because here you will know how to react and understand better the market situations.
Remember, we can never know success if we never tasted failure. Each failure makes us wiser and closer to success.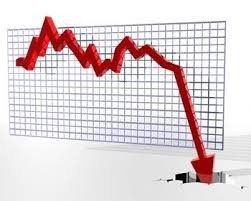 Calm down with the circumstances:
It can be difficult to forgive yourself and move on. But it has to be done,, Losing money will really hurt yourself confidence and pride, so what you need to do is go out and relax. Go on vacation or something. Do anything that can turn your thoughts away from your damaged portfolio They cannot be avoided but they can be managed and minimized investor must mentally prepared to take loss as necessary Its normal when you suffer a setback, or when you realize you've made a mistake. Relax.
Evaluate your options:
Re-evaluate your investments to make sure you're making the right overall financial decisions
The only thing to do to correct a mistake is to take the loss and start looking for another opportunity.
Make the best of your situation. Focus on your long-term goals, and make a list the of options available to you. Don't make a rash decision. Be smart , A certain amount of fluctuation is normal and expected, but at some point a loss must be cut. It's best to set a loss-cutting limit at the time of purchase
Learn from the mistakes:
The road always has twists and turns and the market always gives you bumps and bruises. There are dozens of trite sayings to that apply but what really matters is that you learn from your mistakes and keep working to achieve your goals.
Figure out where you went wrong , What can you do in the future to prevent yourself from doing the same thing again? It's a fine line to walk: you don't want to beat yourself up, but you don't want to keep making the same stupid mistakes, either. Do not get carried away as stock markets can be tricky and it won't take time for you to lose money if you make a slight mistake in judgment or follow stuff blindly.
Don't let it get you down: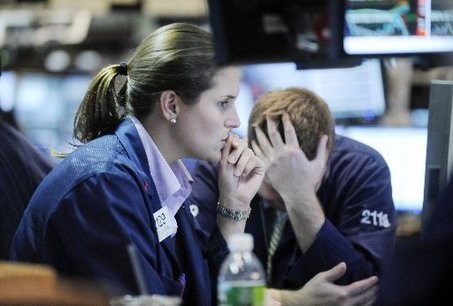 No one Investment should materially hurt an investor. When things go wrong, it can be tempting to ease the pain by spending more money. We buy things to make ourselves feel better, but the spending actually has the opposite effect. Fight that feeling. Don't let one problem converting into many. Make your move right after you've made your decision and know what you're going to do with the stock. Otherwise, the stock market may change again and you'll have to evaluate your situation from the beginning.

Diversification of Investment:
The theory behind doing this expects that as some investments go down, others go up and balance each other out. There are of course some days where everything is going down, but also days where everything is going up. By diversifying you can lessen your stress level and limit potential losses as diversification is the of the best way to limit losses in portfolio.
Wait for the Best Opportunity:
After you lose money, what's important isn't making back that money but to earn back your shattered confidence. You must wait for the best investment opportunity, you can learn from your losses and become a more successful investor provided your are playing well with the circumstances. There is no person who likes losing money. However, you should accept the idea of losing some money from time to time. Additionally, whenever you notice that your stocks are losing their positions and their long-term prospects are not good, it may be better to sell them and move on to a better deal.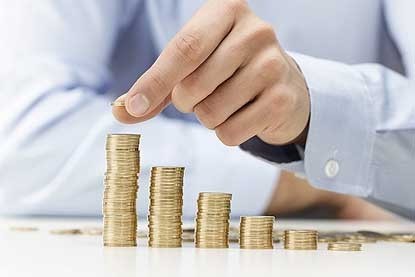 Note:
One needs to develop a few skills, including the ability to understand technical analysis. "Trading is a simple process, but not easy. It is easy to invest and forget, and not follow up on reading the quarterly reports, etc. Keeping yourself informed on the security is essential.
Tags
Shares Stock