As GST is the most talked about topic everywhere, we know that CA final students get stressed the most when it comes to writing the IDT Paper.
Although IDT is a very interesting subject loved by some students, for other students this subject somehow gets neglected.
So here is a small try to help students so that they not only think to clear this subject but also think to score exemption in IDT.
The whole IDT subject is divided into 2 parts - GST and Customs. I think that students should first try to cover the customs portion first as it will help students to gain confidence that they have covered at least 30-35 marks of their paper in a proper way.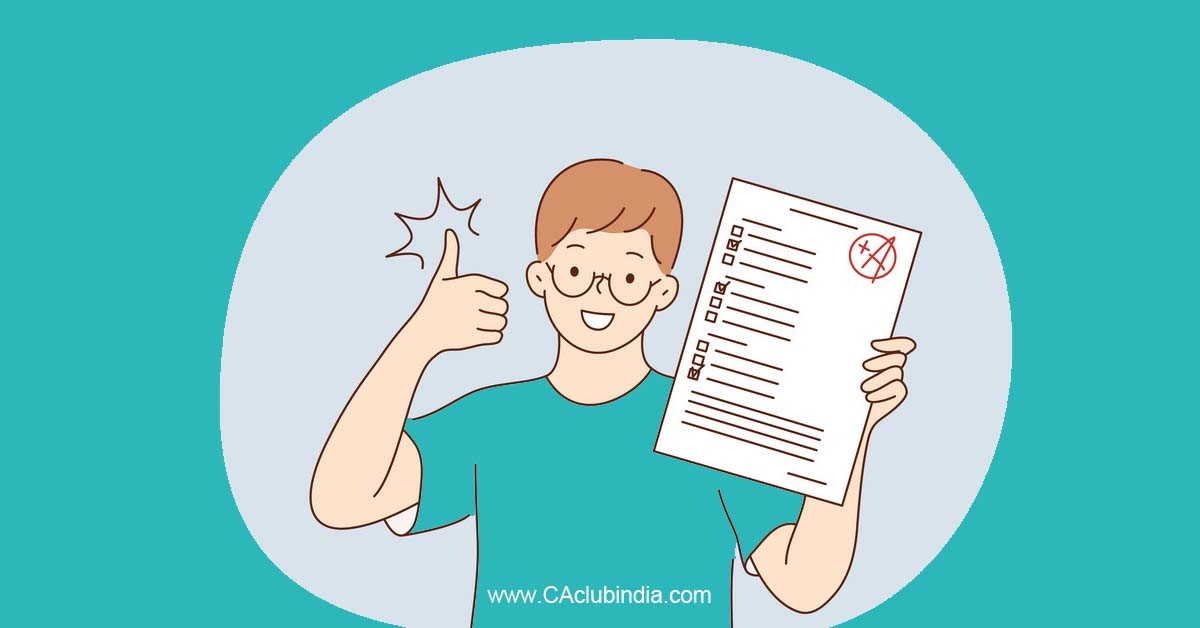 Preparation strategy
1. Understanding Concept
GST and customs both are based on conceptual clarity. As this subject is a mixture of practical part as well as theory part, I feel if students focus on concepts in a right direction then they will never face any major issue related with the subject.
2. Refer Institute's Material
This mistake is done by the majority of students. The basic point is that the body that is conducting the exams is Institute, so why is it so difficult to understand that the material provided by the Institute also stands of some importance?
Covering syllabus through coaching notes is totally fine but students should also go through the practical problems given in the study material and ensure that the coaching notes cover 100% of the course. Don't totally rely on coaching notes.
3. Solving Practical Problems
GST and Customs both include the topic 'Valuation'. It is an important topic and there are various practical problems on this topic that are available. Around 16-20 marks comes from this single topic of both. Next important topic is ITC under GST. Every paper contains at least 8-10 marks of this topic and I also personally feel that every student must be clear about this topic as it is relevant in practical life also. Other topics like refund should also be looked after.
4. Focusing on theory part as well
Case studies , direct questions and answers , etc all this is very important. So focus on the theory part as well. Try to prepare handwritten notes because it will help to remember theory parts very easily. At the end of the day revise everything that you studied in your entire day.
5. Solving MTPs and RTPs
Institute provides Mock Test Papers and Revision Test Papers for every attempt. Students should not ignore both of these. They are very relevant and it helps students in solving practical sums and writing practice as well. RTPs also provide recent amendments which are of utmost importance.
6. Don't Ignore MCQs
30 marks are straight forward for MCQs which gives students benefit to score well in exams. Although students will have to study in detail because MCQs may come which might confuse students.
How to study for IDT 1.5 days prior to the exam?
As IDT is the last paper, students might feel exhausted while studying it. But students should think that this is the last chance to score and should put their 100% for their last paper –
During the preparation days, make a timetable regarding what topics should be studied and in what order. Choose lighter topics to study when you come after writing DT paper. Next day, start with topics which contain more weightage of marks.
Study only from the notes that you have prepared. Because studying the whole course that too 1.5 days before final exam will lead to disaster.
You will definitely be forced to leave a topic and also lose Try not to leave any topic. If there is any topic which you are not sure about, at least try to get some basic idea of the topic. Never go blank for any topic.
Always solve questions which you know really well.
It helps to impress the person who is checking the paper.
Try to complete the full question paper. But make sure that you are writing relevant things. Never write anything which is irrelevant and makes no sense.
Also, focus on presentation skills as well. Write in a handwriting which is understandable.
Try to quote sections. It helps to create a good impression. But in case you are not sure about the sections don't quote it.
Write crisp, precise and relevant answers to secure good marks.
Tags :
ca students
students