GOLD
With an annual demand equivalent to about 25 percent of the total physical demand worldwide, India is one of the largest consumers of gold. Traditionally, there is a surge in jewellery demand during the festive and wedding seasons, leading to an increase in gold prices. While the demand for gold has a role to play in its price, there are several other factors that have a bearing on it as well.
Some of the major factors which affect the prices of gold are:-
DEMAND AND SUPPLY
Demand and supply play a very important role in change. In the price of gold, when demand for gold rises, price starts rising and vice versa.
GOLD AT TIME OF INFLATION
When there is inflation in the market, the value of the currency goes down and therefore people tend to hold money in the form of gold. Therefore, in times when inflation remains high over a longer period, gold becomes a tool to hedge against inflationary conditions. This pushes gold prices higher in the inflationary period.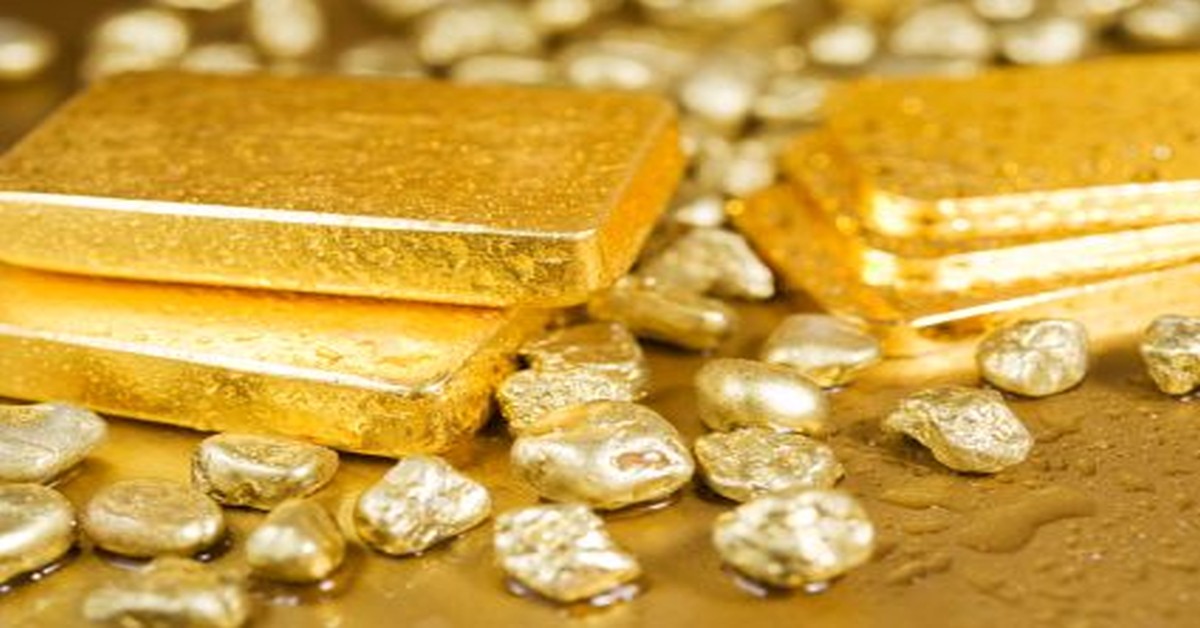 PROTECTION AGAINST VOLATILITY
People want to invest or buy gold to protect themselves from volatility and uncertainty (war, pandemic,others). The preference for physical assets makes Indian households view gold as a safe heaven, an asset to buy when other assets are losing value. Underlining gold's attraction as an asset for good times and bad, most investors would buy gold whether the domestic economy was growing or in recession.
GOOD MONSOON
Rural demand plays an important role in the demand for gold in the country which depends primarily on monsoons. India annually consumes 800-850 tonnes of gold and rural India accounts for 60 percent of the country's gold consumption. Therefore, monsoon plays a big part in gold consumption because if the crop is good, then farmers buy gold from their earnings to create assets so there will be more gold demand and prices tends to rise in the market. On the contrary, if there is deficient monsoon, farmers tend to sell gold to generate funds.
Therefore the demand of gold decreases and prices tends to fall.
IMPACT OF RUPEE-DOLLAR EQUATION
The rupee-dollar equation has a role to play in Indian gold rates although it does not impact global gold prices. Gold is largely imported and hence if the rupee weakens against the dollar, gold prices will likely appreciate in rupee terms. So, a depreciating rupee may dent the demand of gold in the country. However, remember the change in rupee-dollar rates has no impact on gold rates denominated in dollars.
DOLLAR WEAKENING
Under normal circumstances, gold and dollar share an inverse relationship. Since international gold is dollar denominated, any weakness in the dollar pushes up gold prices and vice versa. The inverse relationship is because firstly, a falling dollar increases the value of currencies of other countries.which means the prices of gold goes down ,this increases the demand of gold. It also increases the prices. And secondly, when the US dollar starts to lose its value, investors look for alternative investment sources to store value and it is an alternative for them.
WEDDING SEASON
In countries like India a huge amount of gold is bought in the season of wedding basically twice a year March- July; October - February. in this case, the prices of gold tends to rise because of an increase in demand.
OIL PRICES
If for some reasons the supply of oil decreases so there will less production in the factories and hence the Share Markets will go down and as a impact the shareholders or investors will go for alternatives such as gold as physical gold can give good returns by this the demand of gold increases and price of gold starts rising.
OTHER ALTERNATIVES OF GOLD
Most of the people don't want to buy physical gold as they think it is not that safe and a bit more expensive (jewellery), as if they get robbed it will make a huge loss to them and also they will have to give making charges and other taxes, so instead of buying physical gold they buy its alternatives.other alternatives of gold are:-
1) Gold related mutual funds
There are some gold mutual funds in which when the price of gold fluctuate the shareholders are given profit or losses whatever they earn. Some of the gold related mutual funds are:-
IDBI Gold Fund.
Kotak Gold Fund.
SBI Gold Fund.
Axis Gold Fund.
HDFC Gold Fund.
Nippon India Gold Savings Fund.
Invesco India Gold Fund.
ICICI Prudential Regular Gold Savings Fund.
2) Sovereign gold bonds
The Central government of India gives a fixed interest of 2.5% per annum on gold every two to three months, you can have benefit from gold bonds as a fixed interest and a change in there face value over that particular period of time.
3) Derivatives
These are also known as e-gold. In this you can buy and sell the gold without physically keeping it with yourself and only earn profit or loss by the change of the gold's face value.
Tags
shares stock