The degree of Chartered Accountancy does not come easy, the course involves a unique blend of practical experience with in-depth & application based subject knowledge. In order to truly qualify as a 'Chartered Accountant', one needs to obtain a hands on practical experience backed with an in-depth subject knowledge. This brings us to a very important question on how to manage both articleship and exams? Although, there can be various tips and techniques that one can follow, however in this article, we have tried to bring in few important ones which in our view can help students in swiftly managing both these key aspects of the course.
Take the early dive
On clearing CA Intermediate course, the grilling preparations & the tight schedules come for a halt, the sense of accomplishment gives a feel good factor and a sudden advent of free time gives a scope to look into the other side of a student life, (i.e. the so called 'College life'), While all this looks very exciting, catchy and is also quite needed, but not at the cost of the career and not in the manner where we totally go away from the books and keep the entire preparations and studies at a standstill.
Therefore, the first balancing act is to plan the preparations early. Be ahead of others, the formula is really simple,'To pass early - Start early'. The syllabus of CA final is really vast and to clear it in first go, a student must have read each subject atleast 3 times before the commencement of the examination leave. This means, to complete 8 subjects with a minimum of 3 times reading for each subject would require 24 times of reading to be covered in 2.5 years. This means you only have 100 days with an average of 2 to 3 hours per day for each subject. To really understand, how less this time really is, one must speak to anyone who has appeared for CA final exams.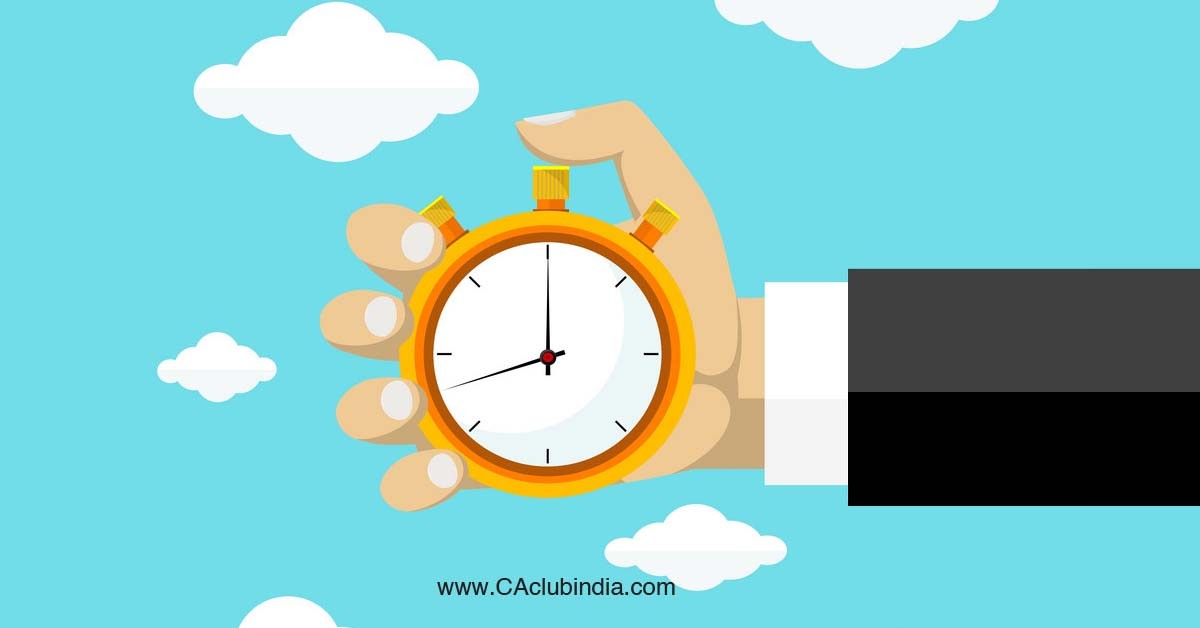 Squeeze out the short time blocks
The demanding office work may give you less time of a long block to study and sail through your entire preparations, therefore it is really important to find short time blocks and move slowly yet consistently towards your goal post.'Rome was not built in a day', this historic statement still holds good. Following are some short time blocks that can be utilized for studies.
Early morning study
The ICAI motto song have some powerful words which reads as, "Ya Aeshu Suptaeshu Jagruti' in This means "a person who is awake in those that sleep". i.e. that the success would come to those who is awake & working when the whole world is sleeping. After waking up from a deep sleep, our brain muscles feel totally relaxed and our mind achieves an 'alpha' state. This is the state in which one must work on a most complicated task and completing the complex task early in the day gives us a sense of accomplishment, which also sets the tone for the entire day. A student must take out atleast 2 to 3 hours every morning for 2.5 years. This on an average is a mammoth 1,500 hours, which means that by just following this one routine, a student is 1,500 hours ahead of others.
Weekends study
It is important for a student to utilise their weekends intelligently. There is a culture being built that weekends are meant for hanging out, shopping, self-entertainment Remember, that weekend is also a beautiful long stretch of time to consolidate the weeks learning. This can also help you in avoiding unnecessary deviations & distractions. Assuming an average of 80 study weekends in 2 years time with an average of 10 undistracted hours of learning per weekend is equal to 800 hours of learning.
'Learning On the Go' - Study while travelling
The period of articleship possesses a lot of travel either locally at the clients place
or for office or also long-distance travel for outstation audits etc. With the advent of learning videos, podcasts, e-books, summary/ pocket notes etc, learning is surely 'On the Go', a student can consider this period for revising various portions. Now a days with ever increasing traffic, a minimum average of 1 hour travel time in a day is very common. With an average of 200 days of work travel in a year, this one routine in itself can add 400 hours of productive time in 2 years. If the job involves longer travel, then this time only multiplies. With 8 hours working per day, this is equivalent to 50 working days (sorry, 50 learning days).
Wait time at department/ client place - The surprise time
The department officer keeping you wait or the client keeping you wait for the pending data, there can be many instances of surprise free time blocks being available in the middle of the day. If not planned, then we become totally clueless of what is to be done with this sudden free time and we thereby end up indulging in some social media scrolling. Therefore, it is important to carry your summary/ pocket notes always handy with you and whenever this free time is available, thank god and treat yourself with this surprise study
Apply the learning
While practically working during articleship, you are sure to come across some issues/ problems in your office work. Do not get carried away by getting your doubts resolved by asking to a senior or a colleague. Take this opportunity to open the book, read the relevant statutory provision, standard etc. and try to first resolve it by yourself. If you are resolving it by yourself, then you are surely not going to forget it for life.
Learn the application
Above approach is equally important in reverse situation i.e. if you have learnt any new concept, then try to apply that in the practical client situation. For ex, if you have read TDS provision in income tax, then during the review of books of accounts of client, check completeness, correctness, timeliness & compliance of such provisions. This would not only bring accolades to you from seniors in your office, but also make you learn the subject in its real practical sense and help improve with your analytical, reasoning skills and above all your confidence.
Avoid Just in time studies - Keep space for the revision block
Sometimes it is seen that students enter the final examination leave with few subjects still remaining to be read i.e. they keep few subjects for 'Just in time' studies. This approach is disastrous, and to say simply, it is extremely difficult to learn new concepts, revise them and apply them in the practical examination situation by reading them afresh just few months before the time of examination leave.
It is important to note that examination leave is meant to revise what is already learnt and not to learn the new concepts for the first time in the fag end. This is one of the most common mistakes made by many students. To keep it simple, a timely preparation is one where you are confident of appearing and passing the exam in the attempt which is immediately prior to your actual attempt. For ex: if your attempt falls in May 2022, then you should be ready to appear for the Nov 2021 attempt. The above techniques of regular/ periodic studies can help in achieving this goal.
Thumb rule is to avoid the 'Thumb' - Say goodbye to the Social Media
The phones are becoming smarter, the artificial intelligence is learning deep while the natural intelligence is under the threat of constant distraction. As students, one need a deep study hour to really learn with full vigor and focus. The constant craving for social media feeds goes deep down in our habits making us addicted of its use thereby permanently
damaging some of our cognitive brain functions i.e. our ability to be creative, to go deep, to focus etc. To accomplish large goals, one needs to go deep and it is not possible to go deep if the monkey within us does not wish to settle.
Time saved in office is time gained for studies - Work efficiently in office
Are extended working hours really needed? Can we pledge to use our office hours more efficiently. It is a misconception that working late hours in office is a sign of hard work. There are enough studies that now prove that staying late in office is nothing but the cause of one's inefficiencies. There is a need for better time management even during the office hours so that the work is delivered and timely completed in an effective & the most efficient manner without any compromise in the quality. "Every minute saved in office work is a minute gained to take care for yourself, your aspirations & your family'.
Eat that Frog - Take the complicated ones first
As students, we may fall in the trap of taking up those subjects first which we are more comfortable with leaving the complicated ones for the end. This is a sign of procrastination. Taking complicated subject first is like'eating a frog'. You know you need to it eat it but by delaying it we only add to our stress. To the contrary, eating it once and for all would not only give you a feeling of accomplishment but also bring in an unparalleled self- confidence.
Relax, Rejuvenate & Rest
Many a times, the rigorous office schedule and the effects of tight deadlines can take a toll on us both physically and mentally. Therefore, it is important to take some time off and just relax, rejuvenate & rest. This can be done by planning short trips with family/ friends, regularly exercise, run, meditate, indulge in good hobbies, read non-subject books etc. With this, you would not only reduce your stress, but you would come back more stronger.
Conclusion
While clearing 'CA' exams without required practical experience is dreadful, On the other hand completing practical training without becoming a 'CA' is disastrous. Hence, to truly qualify as an extra ordinary professional, a student needs to balance out many things in the journey. The beautiful course of Chartered Accountancy not only teaches us the subject, but the lessons go beyond, the quizzing life experiences and the setbacks in the journey only makes us a better human being.
"The process is more important than the results and if you take care of the process, then you will get the results - MS Dhoni'
The authors can also be reached at ravikumar@hiregange.com or nandini@hiregange.com
Tags :
students