Fortunes are made coming out of recessions.
...and you won't have to nail the bottom.
This post might actually make you a fortune.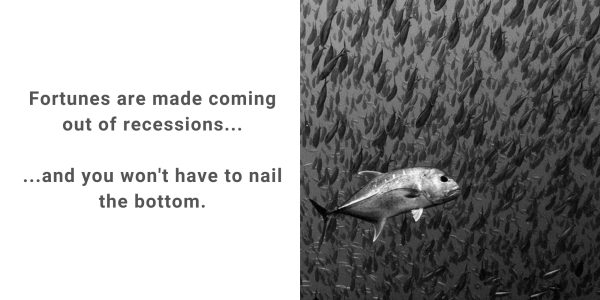 Remember how everyone in 2010-2019 wished they had invested in the market during the global financial crisis in 2008? Well, for those who missed it, you are getting a second chance now. Fortunes are made in bear markets for those willing and able to look past the pandemic.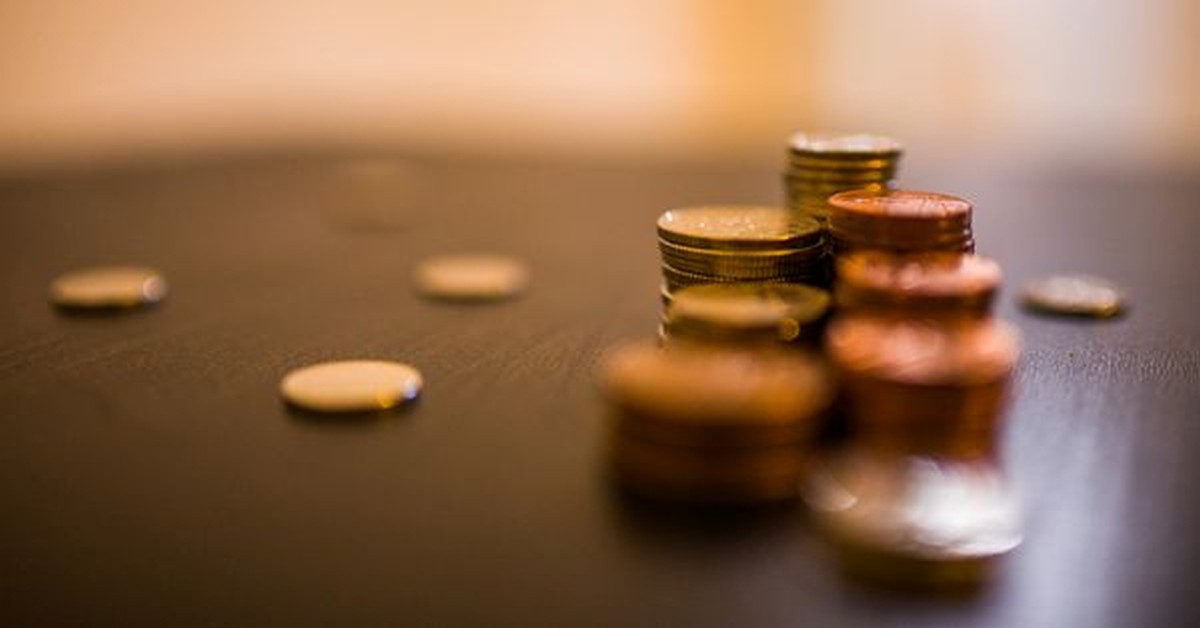 Business disruptions:
Many businesses are getting disrupted in this crisis. It's no coincidence that half of the Fortune 500 and fastest-growing companies in the world were started during a recession or bear market. I feel this time is no different; strong companies will come out stronger, far bigger, better, and creating much more wealth than in the past.
Lessons from history:
The historical lesson of every great global correction is global markets recover. I'm not betting specifically on Indian markets or any other country's equity market, but global recovery.
The world has seen several deadly diseases than coronavirus. Seventy years ago, polio was one of the most feared diseases in the world. The playbook we follow today, similar to the one used during periodic polio outbreaks between 1910 and 1955, has its origins 600 years ago in Italy. In fact, the translation of the Italian word "quarantine" is 40 days ( quaranta and giorni ) – as in the length of time for isolation during the Plague. Similarly, even during the 2008 global financial crisis, people screamed about China taking the United States of America as a superpower. The fact remains that nobody can rely on such predications.
The point I want to make here is that, as an equity investor, one must focus on the business model and cash flows of the company instead of wasting time trying to predict which country will be the next superpower or where exactly will be the price of oil, etc.
Adhere to Core Principles:
Irrespective of the time you invest every investor must never forget the following principles of personal finance.
No "ugly" loans: Make sure your loans have low-interest rates. Have low EMIs with respect to your income.
Costs of living control: Get rid of the expenses you don't need and then think about investing.
Cash set aside for emergencies: Set aside cash for cash outflows of at least 6-12 months.
The focus:
As long as the above three principles are in place, you can consider investing money during the coronavirus pandemic.
What you must remember, though, is that you should invest in global equities, the money that you don't think you'll need for at least the next five years.
Principles plus focus gives you a great opportunity to invest:
As the old saying goes, fortunes aren't made in bull markets - that's just where they get revealed.
Investing now across the global equities may very well improve your chances of having your own fortune revealed in the next bull market.
No advisor or broker will call you when markets hit the bottom.
You can see bottoms in hindsight only.
You may contact me in case you need to ask or tell me something.
I am waiting to hear from you.
Stay home! Stay safe!
Thank you very much for your time!
Disclaimer: Investors should seek the advice of their financial advisor prior to making any investment decision based on this report or for any necessary explanation of its contents. Future estimates mentioned herein are personal opinions and views of the author. This post is not a recommendation to buy or hold or sell securities. Investments are subject to market risks. Please read all scheme related documents carefully.
Aaditya is the founder of Aaditya Chhajed Financial Advisory Services, a financial planning and wealth management firm in Pune.He loves reading books, traveling around the world. He loves helping family, friends, and, clients make better financial decisions. He believes learning is perpetual.He is a commerce postgraduate and Chartered Accountant. He has also cleared all levels of CFA(US) in the first attempt. He can also be reached at chhajedaaditya@gmail.com.
Tags
shares stock