Do you want to start investing money but have no clue about investment basics? This article is here to help. Investment, if known properly with all the basics understood, can work as a lighthouse, guiding you to reach your financial goals. To make the right investment decisions you should be clear about the basics like any other subject.
We have some book recommendations that can help you kickstart your investment journey:
1. The Intelligent Investor by Benjamin Graham
About The Book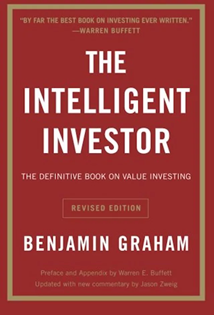 The book was first published by Benjamin Graham in 1949. The book has received global acknowledgement as the greatest investment advisor of the twentieth century and has taught and inspired people worldwide. to shield investors from making substantial errors The book guides the readers about value investing, loss minimization and resisting emotional decision making while navigating the financial markets to shield investors from making substantial errors.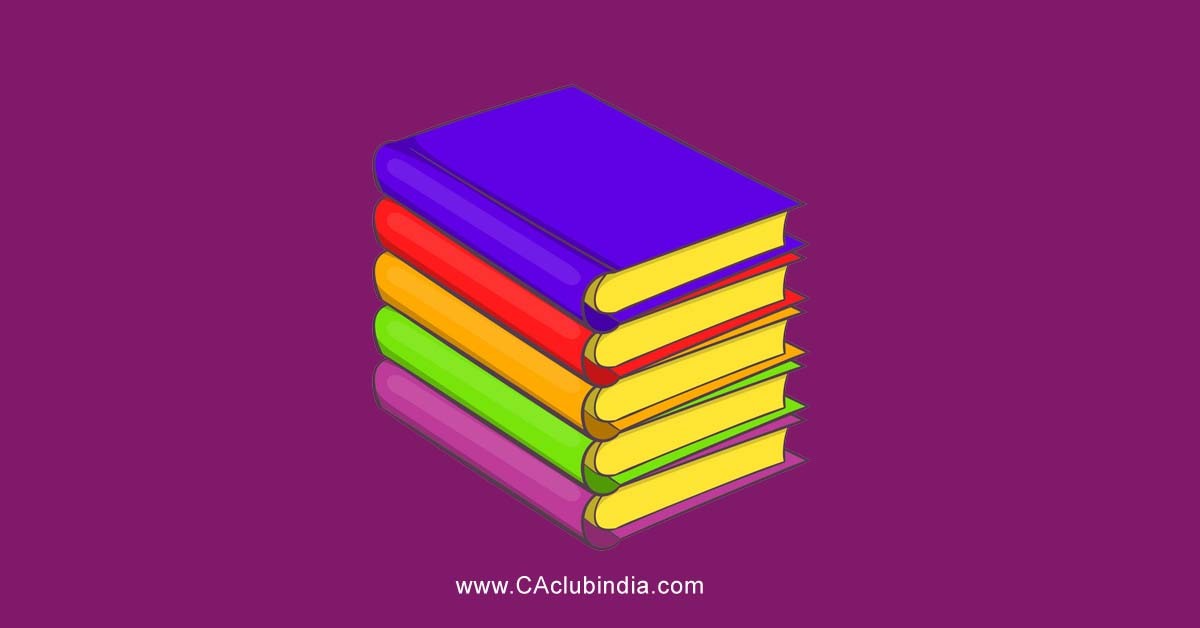 2. One Up On Wall Street – Peter Lynch
About the Book
The book is a must-read for anyone who invests in stocks or is planning to invest. It consists of three sections: (1) an introduction to investing and development of an investor mind, (2) a step-by-step process to pick stocks, and (3) a long-term view of investing and portfolio. The book elaborates the many advantages that an average investor has over professionals and how they can help them reach financial triumph.
3. The Little Book of Common Sense Investing by John C. Bogle
About the Book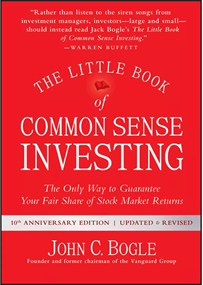 This book provides a framework for building a low-risk portfolio and teaches you how to make the smartest investment decisions. Bogle also explains the importance of index funds and advises readers to ignore investing fads and focus instead on constructing a broad and diversified portfolio. The book describes the simplest and most effective investment strategy for building wealth over the long term.
4. How to Avoid Loss and Earn Consistently in the Stock Market by Prasenjit Paul
About the Book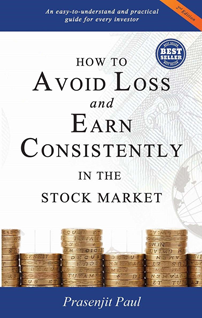 Written by an Indian author, this book is an excellent Stock Investment & Value Investing book, keeping the Indian Equity Market in context. The book is highly recommended and is a relevant value addition for all stockbrokers, bankers, lay investors, portfolio manager, fund manager, and students of finance, especially in India.
Written in an easy to understand manner, the book will help you select fundamentally strong business, when to buy and sell stocks and above all how to minimize or avoid loss in the stock market.
5. Stocks to Riches - Parag Parikh
About the Book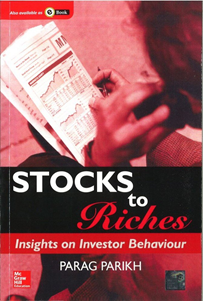 Written in a very simple and understandable language, the book highlights the mistakes one could make as an amateur investor. Through this book, the author shares the results of his analysis and his experiences as a stockbroker to help the readers invest wisely in the stock market. He simplifies various aspects of stock market investments. He also presents numerous guidelines and time-tested strategies to help retail investors invest successfully.
If you are someone who wants to get into investing but are not quite sure on the process you should follow, then do read my article on 'A Beginner's Guide to Investments'.
Tags :
others