"Professional/masters degree is of utmost importance as well as upgrading your skills & learning new ones is highly important to remain employable", says Amruta Pathare, a young finance professional from Mumbai.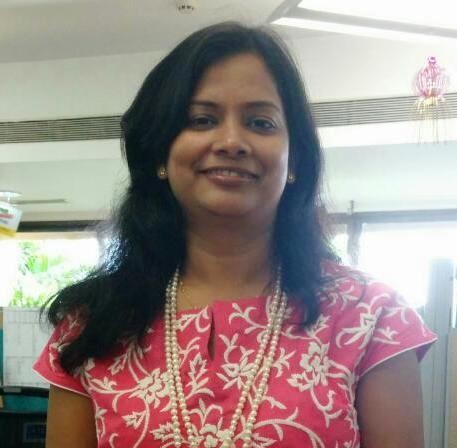 AMRUTA PATHARE, a qualified Chartered Accountant and CPA, spoke to Discovering Careers India about her career decision making, student life, corporate experience. Amruta, an extremely cheerful and confident personality, has more than 9 years of total work experience and currently works with Monsanto India Ltd. as a 'Business Analyst' in Mumbai, India.
She can be contacted at amru.pathare2010@gmail.com
Q.1. How did you decide and reach a decision to pursue Chartered Accountancy, while you were in college?
For me, Science was a complete no no, as I didn't want to pursue engineering or medicine. Further, many in my family or extended family were in the medical/para-medical fields but I wanted to do something different. Arts / Humanities were not my interests either, so that left me with Commerce. Now within Commerce there were three options – Chartered Accountancy (CA), Company Secretaryship (CS) and Cost Accountancy (CMA). My direct inclination went towards CA. Becoming a CA was my only dream then!
Q.2. How many attempts did you require to clear CA and how was your method of study?
I was fortunate to clear CA Foundation and Intermediate CA (PE II) in parallel with B.Com, both at my first attempt. At the CA Final stage, I cleared group-1 in 1st attempt and group-2 in second.
Being organized, disciplined, well planned, determined and persistent was necessary for my dream to come true. Since each of us has different styles, so my method of studying might not appeal to others. I would urge each one of you to follow a method that suits your style and persona, rather than aping others. What one studies and grasps is more important than the number of hours one studies. Whether you prefer group studying or alone, whether you prefer studying in daylight or in the silence of the night, all these and more are individual choices.
A few pointers about my routine were:
i. I don't prefer studying in groups though I would sometimes study in our college library with friends.
ii Every day, I would chalk down a plan in a diary, like a time table of the things I required to do. This is the easier part though – following the timelines and keeping up with them is the difficult part.
iii. Not all the days would be perfect and abiding by all my timelines difficult. Misses are bound to happen and which is ok… but not giving up and making extra efforts to catch-up will prove useful
iv. Further, I would find time for extra activities like playing outdoor games, going for a stroll, etc. which keep one's mind and body fresh
v. Last but not the least, I enjoyed studying (I can hear everyone groaning at this, hahahaaa)
Q.3. How did you further decide to do CPA and can you tell us a little in detail about the CPA course? Is CPA qualification being recognised by Indian corporate for employment and career growth?
When I was studying, there was a trend to have an additional professional degree like CS or CMA. Some of my peers started pursuing MBA as it was considered to be in great demand amongst multinational companies. Instead of these degrees, I was keen on a degree that would be recognized globally or at international level, which is where I decided to pursue CPA.
CPA stands for Certified Public Accountant which is a degree from the American Institute of Certified Public Accountants. This qualification is well recognised globally by almost all MNCs (Indian or otherwise) and especially by US MNCs. The course has 4 sections/papers being:
Auditing and Attestation (AUD)
Business Environment and Concepts (BEC)
Financial Accounting and Reporting (FAR)
Regulation (REG)
The test is an online computer based test and the passing score is 75 of 100 points in each of the papers. Typically, each paper has three types of questions being multiple choice, simulation and written communication. The test is conducted in USA (however, I think now there are other countries added to the list from where a candidate can take the test)
You can get more information regarding eligibility and other requirements on www.aicpa.org
Q.4. How is CA and CPA helping you in your career growth?
From what I understand, any professional degree is like a ticket to get you into a decent job. How one utilizes the knowledge that one has acquired with these qualifications is each person's prerogative. For me, CA and CPA has laid a base on which I have grown and continue to learn and grow both professionally and personally…the learning never stops and it should never stop. At the same time, I must point out that working in an organization is a completely different ball game– we don't work in isolation but in a team. These degrees give me the requisite technical competence to do my job well. However, to become a better and successful professional, I have also learnt to work closely with colleagues.
Q.5. What advice would you give to CA, CPA aspirants about career growth in this domain?
Of what I have learnt and experienced, I would say the following
a. In the current world, where competition is tough, having a professional/masters degree is of utmost importance.
b. Each person needs to set his/her own goals that one wants to attain and give 100% towards fulfilment ...remember that there are no shortcuts…
c. No efforts go waste…one might not see the benefits of hard work immediately, but in course of time…these benefits will come back to you
d. Ups and downs are a part of life, so are failures…don't get disheartened by them…instead stand up, learn from these failures, double up the efforts and give your best shot…failure teaches us things which success will never…so, grow up and out of them…
e. Pursue some hobbies that you like…make time for them…these are important
f. Always keep upgrading your skills and learning new ones – so that you stay ahead of the competition
g. Feeling proud to have achieved a professional degree is natural…however, learn to be humble and helping towards others…having a degree doesn't make one superior…always remember your roots…remember that you were fortunate and blessed to grow where you have…
h. Be positive always!!!
I wish career aspirants all the very best!!!
Tags
Career