CA Final May 2018 exam results have just released and we are once again glad to bring to you the success stories of this year's toppers. It surely motivates everyone!

Meet Samiksha - All India Rank 3 CA Final May 2018 under Revised Schemewho hails from Ulhasnagar, Maharashtra.
She likes listening to music, read fictional novel and cooks to de-stress. Let us find out what was her strategy for the exam was, what suggestions she has for other students and aspirants & how she has achieved this success:
First of all, many congratulations to you from the whole team of CAclubindia.
Thank you.
Can you describe your feelings at this moment?
It is actually like a dream come true and it is pretty unbelievable. I didn't expect of getting a rank at all. I did prepare for a rank but actually getting a 3rd rank is unbelievable.
I initially didn't believe when I got the call, it was only when the Vice President confirmed the same about the marks secured and it was then when I could believe that yes, I have secured a rank, as the marks were not uploaded on the website at that time and I couldn't confirm anywhere.
I couldn't believe it; I was just shivering. My mom told me to call back but when I called back on that number, I couldn't get through the President or anyone so I couldn't confirm it also and then 45 minutes later on, I got a call from the Vice President and then he told me my marks, he spoke to my mom and then things were like, ok, it's true.
What was your parent's reaction about the results?
My mom was on top of the world but my dad was in office. As soon as he came to know about the news, he came home and we were all sitting over the internet and waiting for the official announcement, because the notification of the toppers of the old course were already out and the details for the new course was declared around 6 in the evening. And also the results were uploaded online an hour or two later on, like after I got the news. But, they were too happy, everybody in my family.
Were you or your parents expecting a rank?
None of us were expecting AIR 3. I did prepare for a rank, also I had prepared for a rank while I was pursuing CPT and IPCC but couldn't manage to secure a rank. So, it was really unexpected and unbelievable of securing AIR 3 rank. But, now everybody is very happy in my family with the result.
What was your experience of becoming AIR 3?
I was flooded with so many calls and messages and I really feel overwhelmed with this experience. Even now, I haven't been able to digest that I have secured AIR 3. The feeling hasn't sunk in, yet. I can't express the joy which I felt on declaration of the results. I felt like – something out of the world has happened.
Whom would you want to give credit for this success?
The credit goes entirely to my mom, my teachers and my family. I would have passed definitely due to my enduring hard work but achieving a rank is all because of them. They have worked so hard and put in so many efforts. I consider myself just a medium but it is they who have made it all possible.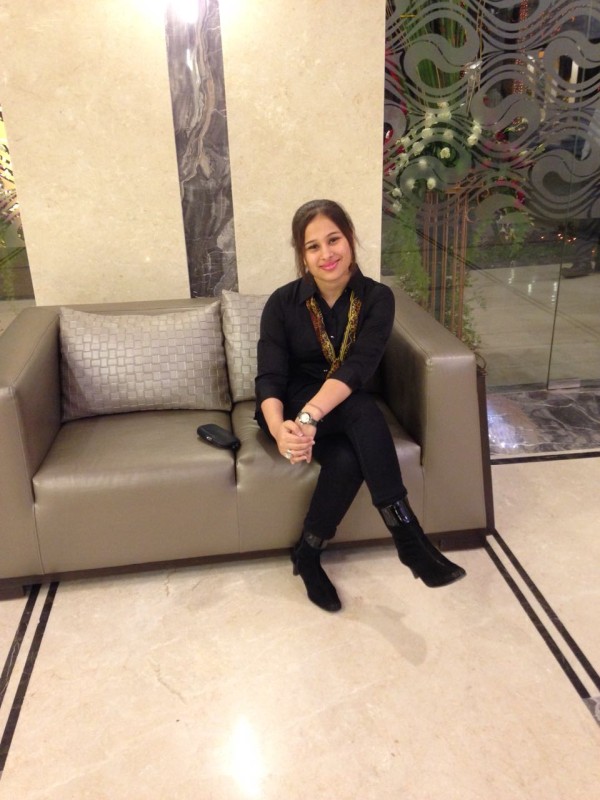 Achieving AIR 3 is indeed a big achievement for you but there are few students who couldn't score well or achieve a rank, so what would be your message to them?
First of all I would like to say that I cannot resonate with them. It's a tough course but one shouldn't give up. I have received many calls for suggestions and for inputs that anyway I can help.
So, I would like to say that – stick to your ICAI material as far as you can; especially practical subjects, you need to have a grip of the illustrations that are given in the ICAI material, the mock tests and the RTP. So, I have spoken to like 10 people over these 2 days and one thing that I have come across is that -
1. People are relying too much on authors and ignoring ICAI material; and
2. None of them have given mock tests.
I don't know why but mock tests is very important for mistakes that you would make in the exam. You are actually doing that in the mock test so that you don't make the same mistake in the exam.
You know your weak points so you know where you are lagging behind and atleast one mock test need to be given in writing. If the centre is far away from your home, amke sure that you arrange for the paper at home and check it because ICAI uploads the Q/A papers within 2 days of the actual mock test.
So, it's not that it is impossible, there may be constraints for travelling or any other reason, but you can totally do it at your place. And also, you can check your papers where you have committed the mistakes and as a checker you can make out what the checker is expecting from the suggested answers and what you have written. So, that is a very important aspect.
Also, can you share the study strategies that you planned while preparing for exams?
Basically, the plan is to study non-stop as much as you can, without having any distractions, keep sometime for food and sleep; the rest of the time you need to study. There should not be any third criteria or any other activity in your routine for last 3 months before the exams.
This is the way in which you can definitely pass the exams, even if to freshen up for 5 mins, one video is ok or listening to one song and then you can switch to your studies. Also you can sandwich one theory subject between two practical subjects, so these things really helps.
How many days of study leave did you got and how did you prepare during the same?
It was almost 3 and half months. You cannot study everything during study leave, it doesn't mean that you would start studying from the study day itself. You should study atleast one hour everyday or do the same along with attending the classes, devote more additional time to studies during the weekends.
So, you have to make time within the extended holidays that you get like public or national holidays; sacrificing other luxury activities like watching movies etc. is a must, so that your studies don't get hampered. This sacrifice is short-lived and once your exams gets over, no one can stop you from doing whatever you like.
Any specific thing which you did during those last 3 and a half months?
I did my mock tests. I had appeared for the first mock test and I couldn't write the second mock test as I had only one week left for the exams. So, I didn't have the writing practice for the second mock test but for the first one, I had the writing practice and besides that, I did all the mock tests and RTPs within the one and a half day that we get in between the exams for each subject. Apart from this, I followed the other study materials that were available.
How did you plan the subjects during those days?
I used to prioritize the mock tests and the RTPs. Then I had made markings of the important topics from the modules provided from the institute, which I made sure to go through before the exams and the other remaining stuffs if I got some additional time.
And during the exam leave, how did you made the study planning – like one or two subjects at a time?
It depends actually. If I am in the loop and if I am enjoying and not getting bored, then the quality will maintain and I can pile along with the subject. But sometimes, some chapters and topics are very dull then I have to sandwich it with the other interesting subjects. So, it is a very individualistic and subjective aspect. It depends from person to person.
What is your take on hand-written notes and how do you prefer to study?
Making handwritten notes is actually the best way to study. But for that, you need to start making the notes atleast 2 years in advance. So, if you have that kind of time, then go ahead. But, if you don't have that sufficient time, then you have to prioritize and you need to work smart and then making notes would mean that you are covering very less time in the given time period.
There are a lots of myths around CA course like you have to study for some 18 hours etc, so any one thing that you would like to clarify about the same?
Whatever your result has been in CPT or in IPCC, that does not warranty your result in CA Final – not relative at all and one myth that I would like to bust is I spoke to one of the guys today and he was like – "I had done my audit paper in IPCC 5/10 minutes before the time, so I thought I could manage the time with audit."
And he applied that assumption which he had of the experience of IPCC to CA Final which is not a very wise thing to do because both are totally different. And then, I told him that you need to appear for the mock tests so that you can know your weak points and he was like –"If I would have appeared for the mock tests, I would have known that I am not good with my time management in the theory subjects, then I wouldn't have made that mistake during the exams."
So, you shouldn't apply the experience which you gained during CPT / IPCC and apply it in CA Final. For CA Final, you need to appear for the mock tests, you need to prepare well in advance, you need to study a lot and you need to read over and over again.
Any two important things that you would like to state which are most important for clearing the CA exam?
You need clarity, have proper dedication and sincerity, study regularly and you need to face everything pro-actively as well as you need to be strong enough. Don't give up and I am sure that everyone can do this, it's not impossible but you need to be positive and give it a head start.
Are you a member of CAclubindia?
Yes, I have gone through CAclubindia for some important articles, write-ups and important updates.
Once again many congratulations to you from the whole team of CAclubindia !!
Thank you so much !!
Also read interaction with 1st Rank Holder CA Final May 18 - Prit Shah
"Loved reading this piece by
CCI Team
?
Join CAclubindia's network for Daily Articles, News Updates, Forum Threads, Judgments, Courses for CA/CS/CMA, Professional Courses and MUCH MORE!"
Tags :
students
ca rankholder interview
ca exams