CA Final May 2018 exam results have just released and we are once again glad to bring to you the success stories of this year's toppers. It surely motivates everyone!
Meet Anurag Bagaria All India Rank 3 CA Final May 2018 who hails from Surat, Gujarat.
He has a very confident, calm and versatile persona. Let us find out what his strategy for the exam was, what suggestions he has for other students and aspirants & how he has achieved this success:
How are you feeling now and how did you got the news about your AIR?
Honestly, I cannot describe the feeling in words. This is an amazing and awesome feeling being All India Rank 3 for an exam like Chartered Accountancy which is known for its difficulty level.
What was your reaction when you got to know that you have secured an AIR 3?
Actually, I was expecting a rank among top 3. I had some image in my mind that someday the president will call me and congratulate me on securing a rank; keeping that image in mind, I kept on working hard and finally, today is the day when that imagination of mine became a reality. I can say now dreams come to reality.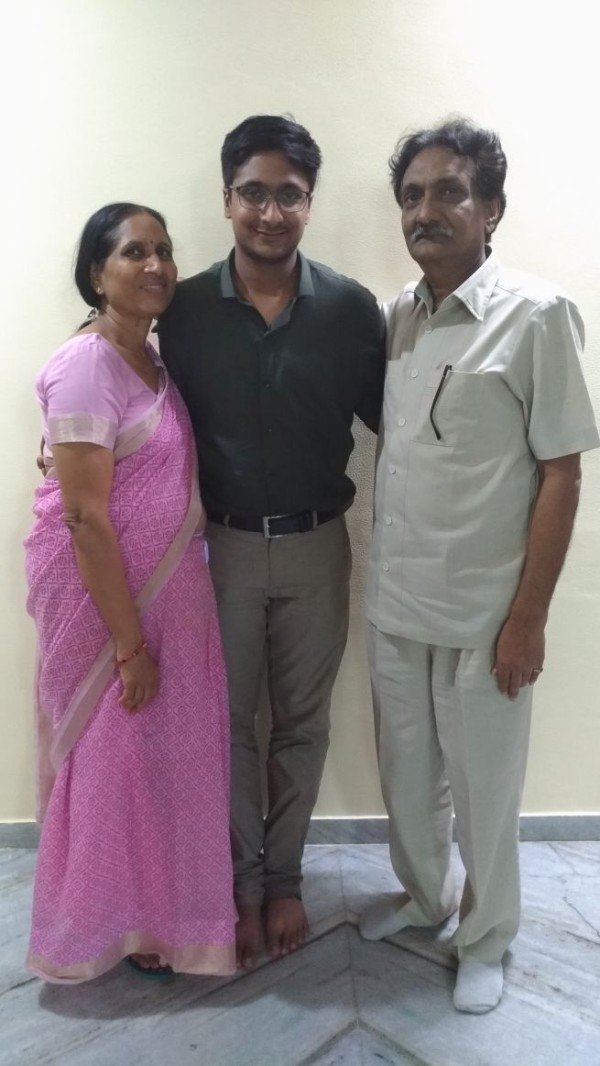 So, did you tell your parents about your result and what was their reaction about it?
Yes, I did. My parents and the whole family was surprised and I really feel proud of myself that I made my family proud.
So, were they also expecting a rank?
Yes Sir, actually in IPCC also, I secured 36th rank. So, I had this kind of image of becoming a topper in Final also.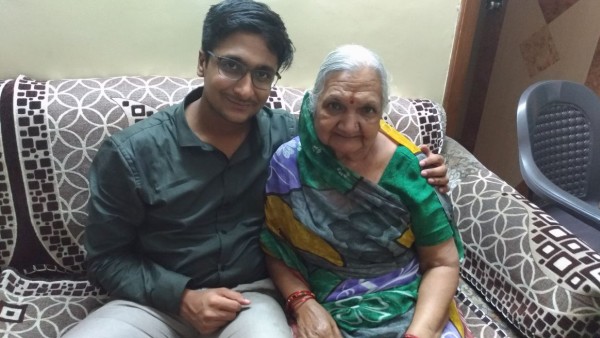 Whom would you like to thank for this success and any special name that you would like to mention?
First of all, I would like to thank my mentors - Ravi Sir and also my family who supported me throughout in this journey. I did my articleship from Natvarlal Vepari and Company from Surat. They also supported me a lot, both in practical experience and studies also.
So, Anurag, securing AIR 3 is a big achievement for you but what would be your message to the students who couldn't clear this time?
First I would like to say that Life's not over yet. You have a lot to achieve and it's just a small setback. What I personally, feel is that CA Final is all about time management. If you can manage the time properly, then gain is all yours.
Anything about study schedule or strategy that you would like to share with your juniors?
Time management varies from student to student. What I believe is that, the time that you get just one day before the exam, should be utilized in such a way that you should be confident enough to revise the whole syllabus within that one and a half day. So, if possible, 1 or 2 months before the exam, they should try to simulate the exam schedule and try to finish the complete part in 15 days. They can check if it's possible for them to complete it within that one and a half day or not.
Basically, there are only two things - regular studies and time management. Both are two crucial pillars for the success in an examination like CA.
What was your strategy for the other big subjects like DT, Costing etc.?
My strategy was to havehand-written notes for the theory subjects and Infact forall the subjects I prepared my own hand written notes which actually proved to be a beneficial part for me.
So, what did you do to cope up with the stress which you must have encountered within these few months of studying?
As I said earlier, I already had set an image in my mind of what I actually wanted to achieve. So, I just kept that in mind which eventually helped me to cope-up with the stress. I used it to motivate myself to become a better version of myself.
How important is this achievement for you?
I would say that this is just the beginning. The actual journey is just going to begin hereafter.I would like to work in the corporate sector in the future. Although, it's just a beginning for me but even in that case it's a quite a big achievement and a stepping stone for my future.
Also, did you face any hurdles in this journey while preparing for the exams?
You may come across certain hurdles in your life but you need to manage that. I was very regular from the beginning, so that helped me a lot. My IPCC was in May'15, so my coaching classes started from the month of August / September, so since then, I was regular for my coaching as well as my self-study. That helped me a lot, so I didn't have to face much hurdles. I contribute this success to my regular efforts and right time management.
Please tell us a bit more about the articleship and how important it is for the CA Final students?
Articleship is actually very important because that is the one thing that gives us practical exposure in our field. I feel that without this, even my AIR 3 wouldn't have the value. So, practical exposure is very important, without this, you cannot do anything.
Articleship enables one to encounter with the clients, how to work as well as handle the pressure there, so in turn, articleship teaches us a lot. The same thing can be applied while we revise our subjects during exams.
I worked majorly on Audit and sometimes on Taxation. Besides that, I have also filed ST returns and was into Income-tax also. But overall, most of the time, I was in Audit. So, it was really a great experience and it helped me a lot.
You mentioned somewhere that you are really good in making your own notes, so how important it is to make your own notes and what would you like to say regarding this?
Handwritten notes are very important because when you make your own notes, you get to know that what the text is actually trying to say and when you understand it, you can retain it in your mind for much longer and can understand it clearly. So, it reduces the time of your revision, you can revise it very quickly, thereby increasing the number of your revisions.
Thanks Anurag for interacting with us and once again, congratulations from the entire team of CAclubindia on your grand success!!
Thank you, Sir.
Stay tuned with CAclubindia.com for more such interviews.
Tags
students
ca rankholder interview
ca exams