It is a new start up basically an online fashion site, the chief apparently sends email and it inadvertently reached her parents where she is discussing something not palatable. An intern and her juniors come up with a rescue plan to break into her parent's house, fetch the computer and delete the email. The plan is successful. The scene is hilarious. All you movie buffs should watch this movie called 'The Intern'. Played by Robert De Niro, as an intern in his 70's. Well, I am sure some of us would have faced similar situation of sending an email to somebody, with or without intention and then try figuring out what to do (oh, except breaking into somebody's house and deleting the email…that's purely movie!) Grrrh… you have no clue what to do when a very important mail is sent without an attachment or you send to a wrong recipient with a similar name. Sounds familiar? Oh! Gosh, it happens all the times.It would be a quite an embarrassment if the mail reaches an unintended recipient. I had this experience as well, believe it's not easy to explain how it was managed.
Email is a tool which acts so quickly, by the time you realise your message would have gone across literally to 'n' number of people. Yes, it gets rid of using long addresses just 'name or function @... company' is sufficient and has host of other benefits.
As a professional you are required to maintain some amount of decorum in your communication as well. You don't expect the client to read your communication as 'Hi buddy, can we hang out at this place' - right? So, what's the right way to communication? Are there are any rules?
There are some basic etiquette or tips one can say which is acceptable, which I am enlisting below which comes only by experience (excuse me for my old school thoughts I have). A few organizations have their own policies on Email as well - be aware of it.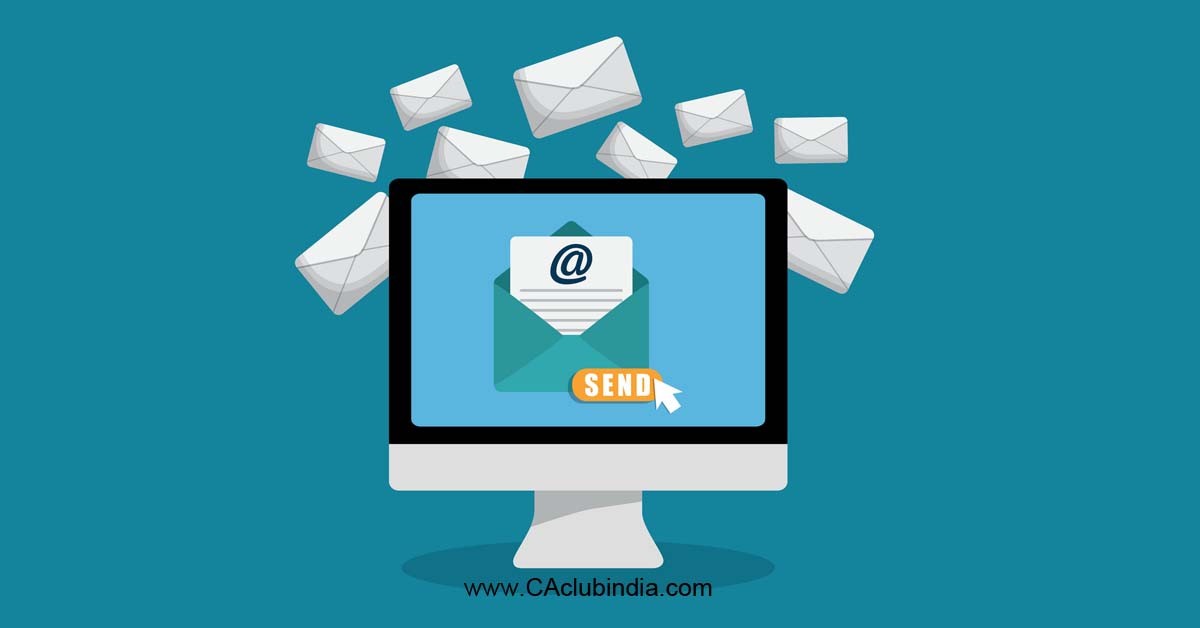 Always address your client as Mr. / Ms. If not sure, ask them how and what should be the salutation. Very important to address a professional in a dignified manner. Well, the client may be a bit or totally informal to you, but I believe from our side, we should never cross the line of formal communication. The salutation also depends on the geography, it could be Mr. / San / Sri - be aware of it and how people are sensitive to it.
Email Vs. Twitter Vs. WhatsApp. Well in twitter you may have a constraint for characters and typically people use WhatsApp or SMS on a mobile phone and hence typing could be difficult; but if you are using a proper computer do not use telegraphic language in email. It only indicates that the message was sent either in hurry or was not given the due importance it deserves. And no emoji please!
We read Murphy / Nesfield or Wren& Martin to know the nuances of grammar. But then in Google days, use available features in the application in which you write email or use specific applications like Grammarly (just named, not promoting it) which goes as a Chrome extension. Spelling and grammar are important part of the document. Punctuation is very important. Never know it could be read and understood in a manner different than intended to be.
If youare really frustrated or angry, just cool down before you hit the sent button. Read it carefully. Why would you want your emotions to be reflected in the document forever (emails are documents in legal sense). You tend to mix your emotions in the email, which would otherwise may require you to reflect upon in the right perspective and then revert.
Subject line. The actual subject matter (body of the mail) should convey in a few words about what is being communicated. It again depends in what is the content. The subject line should contain the main keywords giving a clear idea what the e-maili is about. With regard to the subject line - if the content is of marketing in nature you would want to consider an eye-catching subject line. If the content is formal say about attending an interview, the subject line could be 'Interview - "which Position" and "date of the interview"'. It is better to avoid words which would cause anxiety to the reader or which may not convey the message appropriately. Also depending on the subject line an email is sometimes automatically classified as junk or spam causing the recipient to miss an important mail.
Think before using 'forward'. Do you really want the current recipient to know about your entire conversation - think about it.And this can get forwarded to the original recipient and getting into soup for having distributed the mail for whatever reason. I would not suggest forwarding the mail, unless it is for escalation (keeping the original recipient in copy) or any similar situation.
Think before using 'reply all'. If you want each of the sender to know your comment then use 'reply all'. Better to mention in the email, please use 'reply all' for each one of us to know your comment.
Has anybody thought of what is the full form of 'cc' or 'bcc'?Well in our days, we used to have an original copy. The second copy was printed using a carbon paper placed between the first copy and the second one, and hence the name carbon copy ('cc'). Hence 'cc' is used when you want to send a copy of the mail to people other than the main recipient.But then the origin of 'bcc' was when email was introduced and not before that. 'bcc' is used when you do not want the recipient to know who else has received the mail since the mail id is 'masked' under 'bcc'. Normally, this is used for general communication like change in address or phone number, etc., and not for a specific/formal communication.
Choice of language: Gone are the days when language was given due credit. But times have changed andnow it is important that people understand the contents in the way it should be. Hence, ensure that your email is simple to understand. (In the same breath, my due respects and appreciation to the author of the above communication.)
Out of Office response: When you are Out of Office, mention that in the subject matter of your Auto reply response. If you happen to redirect the sender to your colleague, keep your colleague informed about it. And yes, after you are back from holiday ensure you switch off the 'auto reply' option.
Tone of the email: Normally, if the mail is written only in Capital letters it considered to be rude. Second, do not use wacky fonts, bright colours and very small or very large size fonts. Formatting is also very important.It would be easier and attractive to read a document or content which is well written with a font that is normally used and an average font size, which is well formatted. If the content is too long, it is a good idea to share it as an attached document instead of typing the full content as a body of the mail.
And for those who are sending out email for getting interviews, remember the old saying of 'first impression is the best impression', it still continues to hold good. Never send a file with the three-letter word - FYI or FYA or PFA. If you are not interested to elaborate what the message is about, there is a very little chance that the recipient would be interested to know anything more about you or your resume and most of the times it goes to Junk.
Emails are treated as valid documents under law. Give the same importance to it as with any other paper document. You don't want to have legal hassle with it.
Signing off: Ensure your correct name, address and disclaimer. Many companies have specific disclaimers on the email, ensure it is complied with. It comes with safeguards against any legal issue.
Some companies also have a policy of not sending emails to generic id like Gmail / yahoo mail or live.in , respect the policy. It is important that you meet those confidentiality and IT safety standards.
Some email applications can help you to get acknowledgement of whether the content is read or not. Use it sparingly for very important mails and not for all of them.
Well friends, these were some tips I could share with my experience. And also watch the movie - 'You've Got Mail', if time permits, It's a beautiful story.
The author Aditya Kumar S is a qualified Chartered accountant with 20+ years of experience in his field. He carries immense knowledge in his areas of expertise and interest, namely statutory audit, internal audit and SOX audit gained through numerous and varied client assignments he has dealt with. He is a partner in South India's well known mid-size firm.
"Loved reading this piece by
Mrudula M,Co-founder-KaizenEdu
?
Join CAclubindia's network for Daily Articles, News Updates, Forum Threads, Judgments, Courses for CA/CS/CMA, Professional Courses and MUCH MORE!"
Tags :
others