So much movement in bitcoin prices and so many dollars of assets involved, everyone was taken aback by the crypto crash that took place on Wednesday, 19th May 2021. So, let us comprehend this crash and the reasons behind this cryptocurrency mania.
But let us first go back in the History and see how the crypto market faced a bullish rise -
In India before 2021, unlike Stocks and Mutual Funds, Bitcoins and other Crypto Assets were not considered as conventional methods of wealth building. But, in 2021, this scenario has changed.
In 2021, US-based crypto exchange Coinbase made a debut on Wall Street and went public giving its market value at $100 billion. Finally, a classic asset class was in the public eye.
Even in India, it was reported to have millions of crypto investors, with the number growing by the day.
How Bitcoins Reached Heights!
In May 2020, the worth of a single bitcoin was $9500 and in the last month (April 2021) the price of a single bitcoin touched $65,000.
Historically, it takes multiple decades for companies to be worth $1 trillion. For bitcoin, it took just 12 short years to reach such a milestone and the price of bitcoin, the world's most popular cryptocurrency, crossed a major milestone in February 2021 after the market value reached more than $1 trillion.
Also, Elon Musk made sizable investments in bitcoin through Tesla. It is estimated that Tesla's gain from $1.5 billion bitcoin investment was much greater than the profits from the entirety of their business in 2020.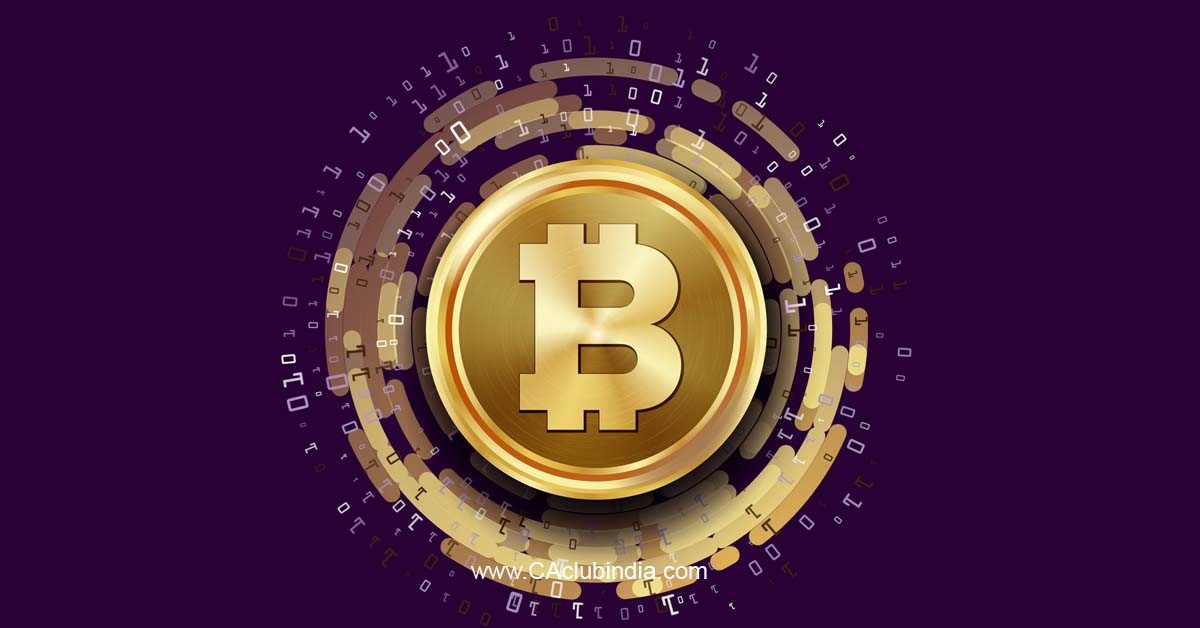 But what happened that the whole Crypto Market Crashed?
The cryptocurrency market crashed on Wednesday, 19 May, including Bitcoin, Ethereum, BNB and others. It is said that it crashed as much as 30% within those 24 hours. Bitcoin, the most popular cryptocurrency, is now down more than 40 percent from its record level of $65,000 posted in April. Another popular cryptocurrency Ethereum was down 25% at $2,453.15.
This Chaotic Situation in the Crypto Market is said to be prompted due to some major news scenes like–
Tesla's announcement that it will not favour accepting Bitcoin Payments due to 'ENVIRONMENTAL' concerns. The reason behind this was that Bitcoin Mining requires electricity which is generated using Fossil Fuels which has a great carbon impact on the environment. Consumption of fossil fuels is the opposite of Tesla's Renewable energy mission
But this announcement by Elon Musk definitely has given rise to questions like didn't the Tesla management already knew about the Bitcoin mining before getting into it? Some people have shown outrage on Social Media for Elon Musk for purposefully crashing the crypto market.
China has prohibited the financial institutions and payment companies from providing any services related to cryptocurrency transactions.
Services involving cryptocurrency like registration, trading, clearing and settlement has been barred. Earlier in 2017 also, China had issued such a ban as well, but compared with the previous ban, the new rules have expanded the scope of prohibited services.
News about Binance Holdings Ltd., the largest cryptocurrency exchange, being investigated by the Commodity Futures Trading Commission also left some impact on the crypto market. It has shaken the investor's determination to invest in the Crypto Market.
What the experts have to say about this
The experts say that this kind of fall was anyway expected as it is not possible for any asset's price to keep on rising forever. It is said that the Bitcoin's price has been so volatile that it has seen a change in its price of over 5% 750 times. Doesn't it possess rapid volatility?
Still, the experts believe that investors should hold a long term view of the digital asset market. Altcoins and Etherum will bounce back swiftly.
Present situation about the legality of cryptocurrency in India?
The RBI banned crypto in 2018 and the Supreme Court quashed the order calling the ban "unconstitutional".
Thereafter, the Finance Minister has made no restriction on the buying, selling and investing in Cryptocurrencies. Finance Minister Nirmala Sitharaman has clearly stated that: "From our side, we are very clear that we are not shutting all options. We will allow certain windows for people to do experiments on the blockchain, bitcoins, or cryptocurrency."
But as far as the present day is concerned, no regulations has been prescribed for cryptocurrency markets in India. Both Sitharaman and Anurag Thakur have said in recent months that the government would regulate cryptocurrency in a "calibrated" manner rather than outright ban it.
So, now the public is waiting for the regulated guidelines as many international jurisdictions like Japan, Australia, and Russia, have enacted helpful legislation on the use of cryptocurrencies.
Current Scenario
Investors are still trying to find out the certainty element in the Cryptocurrencies. The exchanges try to give more features to new users so that their first experience remains smooth, while existing users are facing issues due to lack of regulatory uncertainty.
Some small banks are still working with exchanges. Major banks have stepped back due to the fear of RBI. Those small banks are working on alternate payment mechanisms, including peer-to-peer payments and an offline mode.
Due to massive price droppage, many investors panicked and tried to sell-off their holdings while some Indians are still sticking on to it with the same level of excitement and new hopes.
So, whatever the situation be, we have to accept that the crypto boom in India so far looks real.
Recent in News
Paytm Payments Bank will not allow people to buy and sell crypto assets through its platform from Friday evening Rival PayPal and other payments firms too are stepping back.
Paytm Payments Bank has stopped providing banking support to cryptocurrency exchanges like WazirX, ZebPay, and CoinSwitch Kuber.
Earlier ICICI Bank and Yes Bank had also cut off the ties with these exchanges. It should be noted that these breaking the ties development have come after the Reserve Bank of India (RBI) had earlier this month informally asked the banks to stay away from businesses dealing in cryptocurrencies.
Tags :
cryptocurrency
others