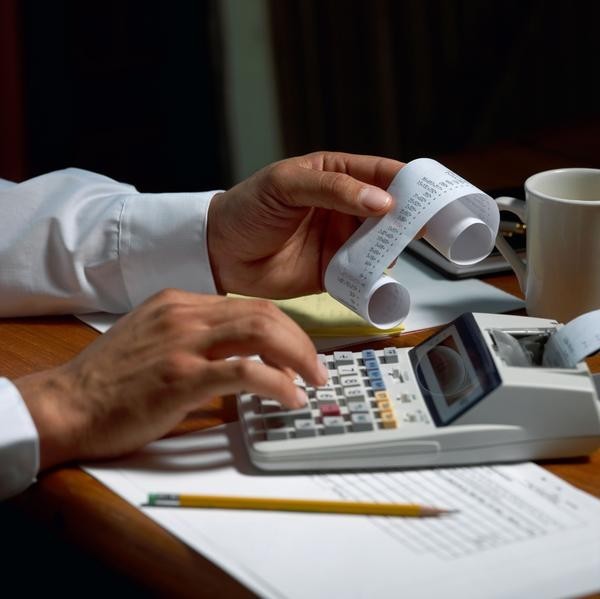 Cost is an integral part of designing any product and process. Prior to the debacle of 2008 I find that cost accounting method was being only adopted for deriving valuation of raw material, estimation of cost for various cost centers and providing feed back to the top management is decision making. Well it has been proved historically that decisions by the management were derived based upon the people who did not belong to the profession of cost accountancy. Cost Accountants have changed radically over the last couple of years. New techniques and new strategies are being introduced but not effectively implemented. In this article I would like to present one of old but innovative strategies where cost accountants can really create a radical difference.
Traditional costing system or single costing system was best fitted where manufacturing excellence was not taken into account. Traditional or single costing system was only used for financial reporting and not for engineering of the manufacturing process. I find that some companies have still traditional methods of absorption of labour cost and operational cost despite of having diverse numbers of process and manufacturing methods. Cost Auditors on the other hand are only limited to measurement of compliance procedures of the cost accounting principles followed and adopted over the years. Their duty is only to keep an check year over year consistency in maintaining records. I find that costing report value is only based upon the raw material verification and if there is any deviation in such reports.
Many companies have come up with direct costing system where I find that that they assign only the direct labour and material cost to the product where as the semi variable are not taken into account if their percentage is very small compared to the overall cost. But I find that this semi variable cost is increasing over the years. Direct costing system fails to capture the cost below the gross margin which includes expenses for marketing, selling, distribution, product development and general administration cost for supporting the consumer growth.
In 1980 activity based costing took the birth where cost was assigned to the respective cost centers (which also took birth) and deriving the profitability of every cost centers. It also focuses on deriving optimum utilization of resources. Well optimum utilization of resources means negligible useless expenses and deriving profitability at a very low cost varying with different business process.
With ABC the ABM concept took birth which focus not only on activity based costing but also on activity based management which included strategy based cost management. Well this further lead to strategic cost management concept. In my research I have found ABM helps to reduce working capital. Well this might provide as shocker to many but in real terms its overall benefits which extends beyond the gross margin has a real benefit.ABM takes into account the following aspects which helps in reduction and control of working capital:
1. Product line and consumer mix matrix design.
2. Designing suppliers mix which results to not low price but low cost.
3. Order size since rural and urban has a different mix altogether.
4. Delivery cost or Distribution cost: The time delayed to deliver leads to an loss in sales. In other words sales cost relates to time cost.
5. Market segmentation: This is very important to control the over production and under production as well as it designs proper deployment of working capital.
ABM taken into account either to increase revenues or either reduces cost of operation not production only. It focuses to alter the demand for activities to increase the overall profitability. For example an company want to come up with an product which has less utility in urban area and more utility in rural hence ABM will shift the unprofitable activities into profitable by shifting the cost drivers form unprofitable areas to profitable ones.
ABC helps to derive that single product, process are highly profitable.ABM focus to earn incremental revenue by extending these single products or process through the channels of marketing, market segmentation and distribution channel.
But ABC does not replicate the traditional costing since much of the efforts are only centered towards cost centre specific cost estimation. The companies are reluctant to accept that cost accounting can lead to better operational management. They just treat cost accountants and its methods as a score keeper of a match. Isolated business process days are over.
ABM is still interested only on operational aspects and they are cutting down on strategic ABM segment. Single products or process can be used to earn incremental revenue is an actively game of ABM. But often in my research I find that companies' inbuilt nature of treating cost accountants and methods as an score keeper creates underestimation of the cost of designing, producing, sustaining, and delivering which further leads to drop in higher margin fall by substantial amounts to cover the cost of resources used for these products.
I have found in my research that cost compensation model is being developed and followed where loss over revenue is being compensated through high margin profitable products or process. This is the place where cost accountants acts as an ABM strategizing the product distribution, market segmentation and relocating the unprofitable cost drivers to profit generating drivers. But companies keep on struggling over the years and final the entire operation below the gross margin has to suffer and one fine day the product and process is declared dead losing all the economic value of business. But in my research I fund that marketing and sales personnel offer product based to two factors:
1) Pay high prices for right functionality and
2) Pay less to compromise on values. Using the information from an ABC analysis and implementation of ABM the marketing and sales representatives can drive a very intelligent product positioning where they can strategies their sales process.
Well this is not the end of the article this is just the beginning of old concepts to be redesigned and presented to all of you.