Indirect Tax Laws is a subject of CA Final and in this article, we will be discussing the best faculty available for Indirect Tax Laws. It is both a part of the old syllabus and the new syllabus of CA Final.
The courses which will be mentioned below will be available in Google Drive Format, Pen Drive Format and Video Lectures Format. The faculties which are going to be recommended are experienced and very knowledgeable in what they do. They are experts at what they teach and hence can be chosen for your journey of preparations. The faculties are mentioned below:-
1. CA Vinesh R Savla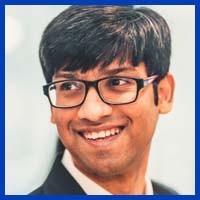 CA Vinesh R Savla is known for his fast-track courses and is considered one of the best and most experienced faculty in the subject of Indirect Tax Laws. CA Vinesh began his career in the year 2011 and since then has helped many individuals pass the exams with flying colours. CA Vinesh is a teaching enthusiast and completed his exams in the first attempt itself. His unique ways of explaining and teaching students have helped many students and is highly appreciated by his students. The medium of language for the course is Hinglish.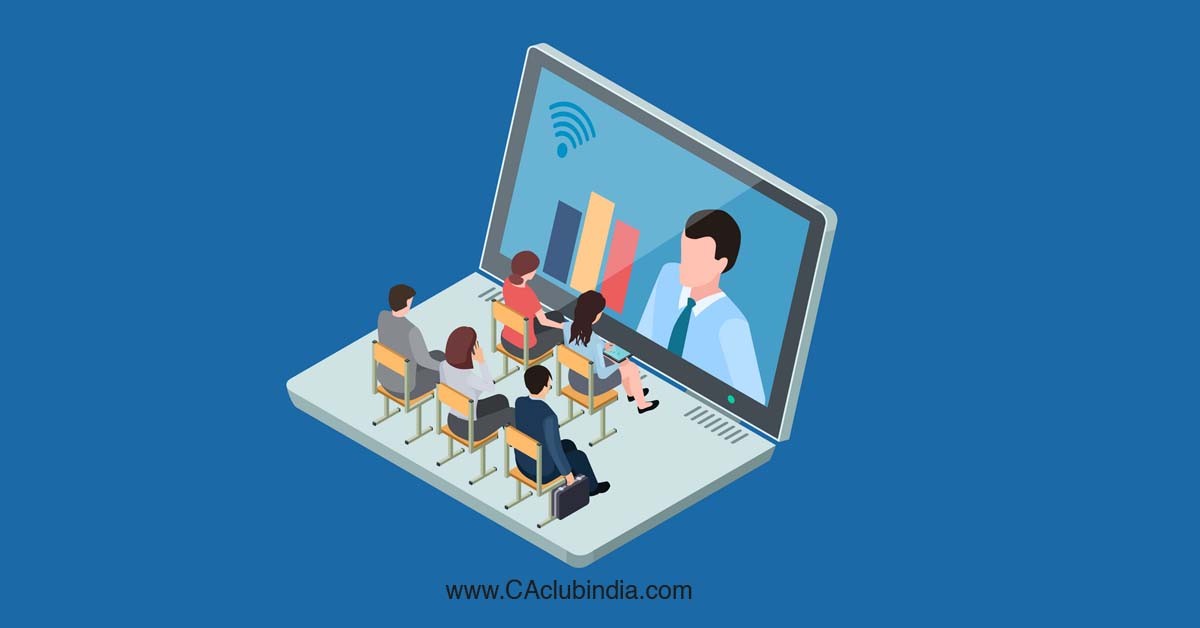 2. CMA Mohd Rafi
CMA Mohd is a Bcom(college topper) degree holder and an MBA Graduate from Alagappa University. He is a fellow member of the Institute of Cost and Management Accountants of India and has a rich and diverse teaching career. He is a faculty of Indirect Taxes for the past 15 years in Rafi Academy, Chennai. Rafi Academy is a professional teaching institution handling the classes for CA,CMA,CS students. He is a visiting faculty at various universities and conducts seminars for the members of ICAI,ICSI and ICMAI. He has authored many books and is a practising Chartered Accountant with a specialization in GST. The medium of language for the course is English.
3. CA Ashish B. Deolasi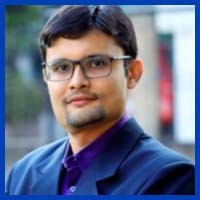 CA Ashish is considered to be one of the best faculties when it comes to CA/CS Preparations. His primary aim is to enhance the theoretical and practical learning of the students which is clearly demonstrated by his excellence in Academics and Teaching Career. His way of teaching is such that even an average student with no interest in the subject can develop deep interest in the subject overtime and score good marks in the exams. He has taught thousands of students in the course of these years and understands the failure of some students in the exams and advises them to change learning patterns in such situations. He is a fellow member of ICAI, A Licentiate Company Secretary and a BCom graduate from Nagpur University. He is a practising Chartered Accountant dealing in matters of Indirect Tax,Direct Tax,ROC Compliance and Project Financing. The medium of language for the course is Hinglish.
4. CA Amit Jain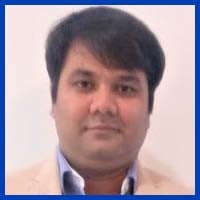 CA Amit is an ex Top Management Personnel of Multinational and Indian Companies having practical experience of GST Implementation in Big Corporates. During his post qualification journey he gained extensive knowledge of the fundamentals of the Finance Domain. As a Top Management Executive he has handled assignments related to Indirect Taxation and many others. He became a Top Management Executive at the age of 28 in a Fortune 50 Multinational Company. He has ten years of experience as a top management executive out of 15 years of post qualification experience. His experience speaks for itself and he can be trusted as an excellent faculty for CA,CS,MBA and CMA.The medium of language for the course is Hinglish.
5. CA Yachana Mutha Bhurat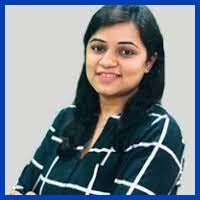 CA Yachana has done her DISA and AIR 2nd with seven years of post qualification experience. She is associated with many renowned training institutes in Mumbai for training in GST to students, professionals, job seekers and Chartered Accountants. She is a faculty for CA Final Indirect Taxation with immense passion for teaching. She is currently also practising with a specialization in Indirect Taxation. CA Yachana has conducted various webinars in WIRC for students for the GST Topic. The medium of language of the course is Hinglish.
6. CA Raj K Agrawal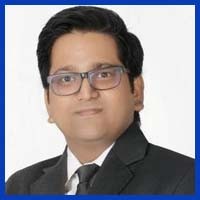 CA Raj is a qualified Chartered Accountant having topped CA Final (AIR 27) and CA PE-I (AIR 29). He has been a consistent topper in school and college which shows his passion for winning and dedication. He is an educator of a renowned commerce class in Varanasi. CA Raj has also authored many books for several professional courses. With his professional expertise he aims to enhance the students' experience theoretically and practically and ensure that his students do a focused preparation to ensure success in the examinations. The medium of language of the course is Hinglish.
7. CA Ramesh Soni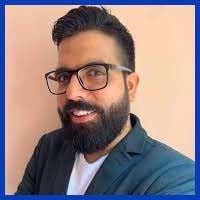 With innovative and interactive simplified visuals CA Ramesh has the solution for simplifying all complex problems. He is famously known as 'The Chart Master' by his students. His concepts are such that make students learn in the simplest way for both examination and professional point of view. He cleared his Chartered Accountancy in the year 2014 and since then has worked with various firms such as KPMG(as a Forensic Associate), Singhvi, Dev and Unni as an Audit Associate and has been in the past associated with prestigious firms such as Christ University and ICAI, Bangalore and Mangalore. He is one of the most creative trainers of IDT in India and reviews of his students are a mere reflection of his abilities. The medium of language of the course of Indirect Tax Laws by CA Ramesh is English.
8. CA Yashvant Mangal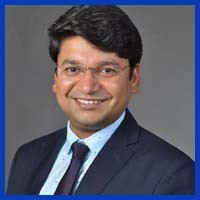 CA Yashvant is a Chartered Accountant and a Company Secretary. He is also a qualified Commerce graduate. CA Yashvant is a renowned national level author and Faculty for Indirect Taxes for the students of CA,CS,CMA along with professionals in the field. CA Yashvant also is a fellow member of the Institute of Chartered Accountants of India. The medium of language of the course by CA Yashvant is in English.
9. CA Dr Amarjeet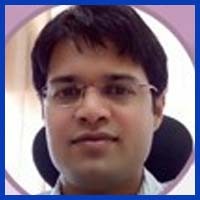 CA Amarjeet has an industry experience of more than 18 years. He is highly experienced and with other professional qualifications. He is the first PHD Holder on GST Law probably after its implementation in India. He is a faculty member of AHL Classes, which is a non-profit Institute providing coaching to CA,CS and CMA students. The AHL Institute is run by Chartered Accountants who charge a very nominal fee to their students. He is a Guest Lecturer at AHL Classes and is highly appreciated by his students. His teaching style has helped students clear the toughest exams with a distinction in Indirect Tax Paper. The medium of language of the course is in Hinglish.
To check out CA Dr Amarjeet's CA Final Old Indirect Tax Laws Lectures - Click Here
10. CA Rajkumar
CA Rajkumar is a Chartered Accountant by Profession. He is a qualified and dynamic faculty of Chartered Accountancy. He has always been an academically strong student in all respects be it his undergraduate or postgraduate degrees. He has an experience of over 12 years in the field of Indirect Taxation as a faculty and a teacher. His methods of teaching are highly appreciated by his students. The medium of the language of his course is in Hindi.
11. CMA Tharun Raj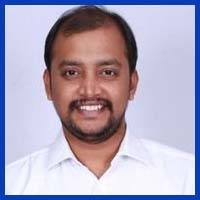 Although being a semi-qualified Chartered Accountant, CMA Tharun has a wide experience in the teaching field of above 10 years. CMA Tharun is a Fellow member of The Institute of Chartered Accountants of India, specializing in Indirect Tax(GST and Customs). He has a very easy method of teaching his students which is grasped easily by his students. The medium of language of his Indirect Tax Laws is English.
12. CA Brindavan Giri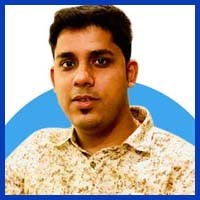 CA Brindavan Giri is a qualified Chartered Accountant, Company Secretary and an alumnus of St Xaviers College, Kolkata. He has experience of teaching Indirect Tax and IPCC Tax to the CA Aspirants. His style of teaching is more discussion based and and his classes are directed towards equipping students to handle the future litigations in tax. With his simplistic and scientific presentations and explanations, his technique of approach towards the subject matter is highly popular among the student fraternity. The medium of language is Hindi.
13. CA Manoj Batra
CA Manoj Batra is a dynamic faculty for Indirect Taxation and was placed in the merit-list of ICAI. He teaches his students through HI-Tech Technology and audio visual techniques which makes this complex subject very interesting and simple. CA Manoj has been a visiting faculty at ICAI and has a rich experience in teaching students for Indirect Tax Laws. The best part of his classes are that there is a revision book provided to cover the whole syllabus within around 150 pages. Resultantly the whole course can be revised within the span of 8-10 hours before the exams. This way the knowledge is retained in the brain for the future as well. The medium of language for the course is Hindi.
To check out CA Manoj Batra's CA Final New Indirect Tax Laws Lectures - Click Here
Tags :
students
ca students