As exams are approaching ,some students must be well packed with their preparations, some must be in cloud of doubts of lack of confidence and it may also be possible that some must be praying to God for "An act of God" to escape exams somehow.
For those,who have already done a lot of homework there is not much left to say other than "ALL THE VERY BEST". Your hardwork will definitely give you precious rewards no matter how hard or easy paper comes.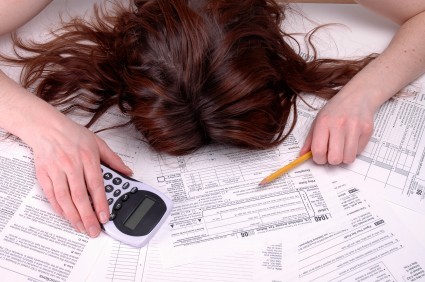 To those few ,who are depending upon the act of God or have started believing in sorts of superstitious things like gathering lucky things,consulting with astrologers,praying day and night for miracles, I would like to say that " do whatever you can but your ultimate success would depend upon your karmic connections only.It is still not too late to prove your worth. Take it as a biggest challenge to test your abilities. Remember,if the world famous "Mahabharat" can be planned within 18 days then CA exams are not that difficult atleast. Again saying,in no case leave your attempt.At the most what will happen "failure and next attempt"?Even if you leave your attempt then also what will you save?But what if you clear your exams somehow? Remember,once you start running away from things you will run from everything every moment.
To those who are moving to-and-fro between above two categories,I would like to say that the fear of failure is amongst the biggest fear in the world and unfortunately nothing can help you in this except your own will power.Instead of thinking of all the possibilities of what other things may come in exams or the areas where you are weak or the burden of how to complete everything in less than a month just discard all your limiting thoughts and just focus only your strengths. Remember,if something is difficult then it is for all and if something is easy, again it is for all.Nobody can be 100% perfect in all areas.So,just do not let your weak areas ruin your strong areas. At times, it happens when you give exams with your mind filled lots of pressure and demotivating thoughts ,then when you write exams even your strong areas doesn't support you. So, do not let any xyz factor to spoil your precious 6 months.
Lastly, studying for clearing exams only will not help you to be successful in corporate world.So,whatever you are studying now, you are laying a foundation for your future.Ultimately,you will be applying only this knowledge at workplace."Number of attempts" is not an ultimate deciding factor for your future but your knowledge(both practical and theoretical),professional attitude and the qualities you have acquired during articleship will altogether decide how far you can go in your life.
All the best to all budding CAs.
Regards
CA Vijeta Verma
Tags
Students