On 11th Nykaa, (Single profit making company among the Blockbuster recent listings among PB, Paytm, Zomato) an online fashion seller listed its shares on Stock Market at the valuation of 22x of its SALES. WITHIN 3 days it got double and inflated to 1800x PE ratio (smaller the better). Whereas TCS valued at PE 30x -35x considered little bit expensive. It takes 1800 years to get money back if Nykaa continues to do same profit. 'Poor' people are still buying it! But why?
There is an analogy for it. GREATER FOOL THEORY. Here first person buys the stock to sell it for a much fool person than him, at higher price. That fool (The buyer) thinks he could sell it to even foolish person at even higher price and it continues... Until system run out of new fools. The same applies to new age tech companies like Zomato, Paytm, PolicyBazar. Promoters are clever, they sell stocks at unjustifiable price in the primary market itself, for first order fools. First order fools sell those stocks to second order fools at even more inflated price. And it continues until the crash. When this happens, Kaboommm... Giant bubble filled with hydrogen blasts and catches fire immediately. Panic among the shareholders triggers the selling pressure but none ready to buy. Price crashes like free fall, billions of worth market cap earthen within days. Wind tower of market 'wealth' fades away within weeks. The worst part is cryptos, they do not even have any real values, but fools' gang continue to buy them like crazy as if they are creating assets for their great grandson.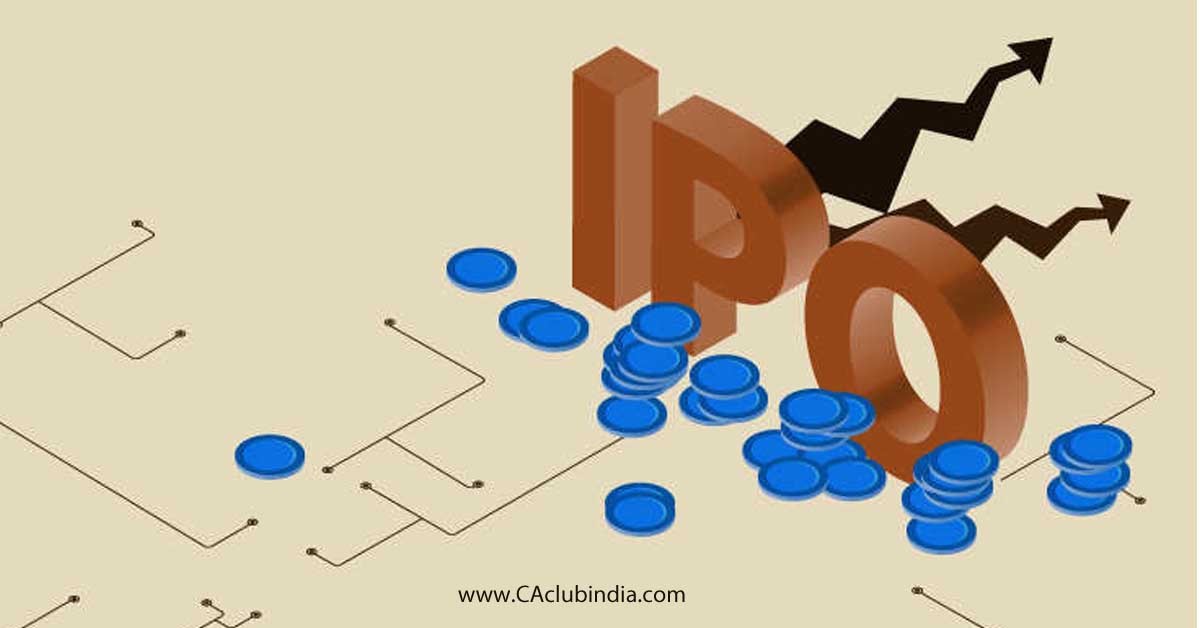 At current valuation of Nykaa, (only pre listing profit making company among stellar listings, while others widening their losses QoQ. That's why I'm naming it.) If anybody buy share today, will take 25 years to recover money invested if profit grows at 30% annually, that too without adjusting inflation.!!!! i.e. More than Doubling every 3 years. Which is not possible even theoretically. And Will take whopping 55 years if grows at 15 % CAGR! Bomb is already activated and ready to blast. But, do those fools have the guts to withstand the impact? I don't think so.
The author can also be reached at pranavrbegadi@gmail.com
Recommended Read:
"Loved reading this piece by
Pranav Begadi
?
Join CAclubindia's network for Daily Articles, News Updates, Forum Threads, Judgments, Courses for CA/CS/CMA, Professional Courses and MUCH MORE!"
Tags
ipo
shares stock