SHORT SUMMARY
One Person Company is a company that has only one person as its member. Being just one-member company, the OPC has lesser compliance requirement compared to Private Limited Company or Limited Liability Partnership.
In this article author shall discuss Annual Filing of One Person Company with the Registrar of Companies.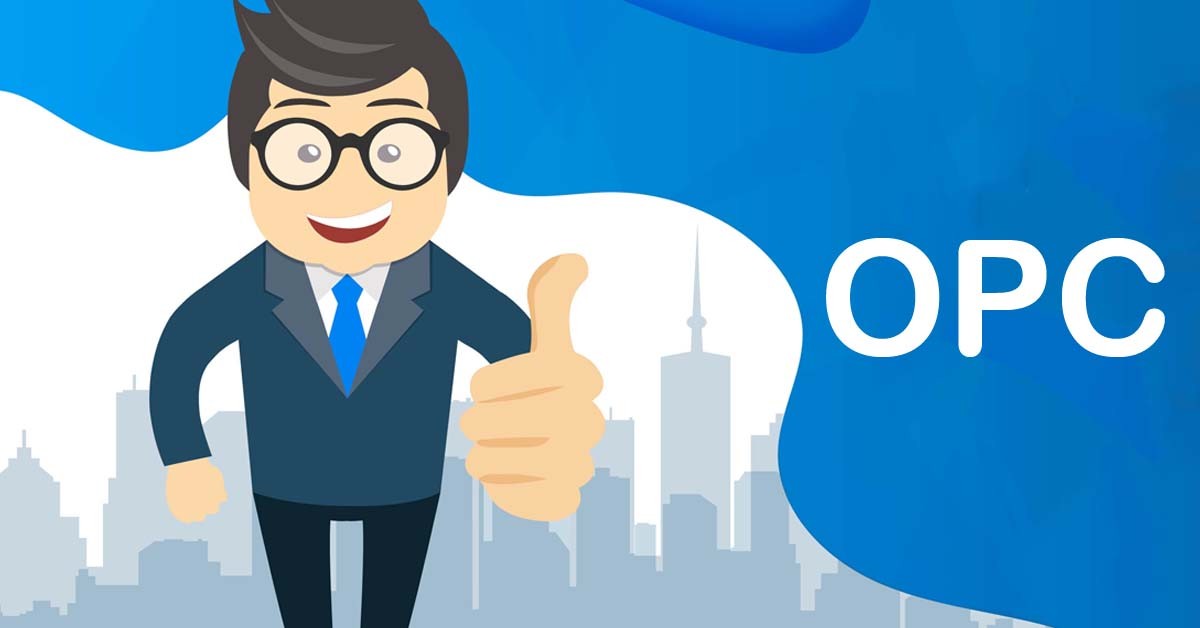 There are many form an OPC is required to file with ROC on Annual Basis. Like
| | | |
| --- | --- | --- |
| 1. | MSME-1 | Half Yearly |
| 2. | DPT-3 | Yearly |
| 3. | DIR-3 KYC | Yearly |
In this editorial author shall discuss following filing and concepts
AOC – 4 (Financial Statement)
MGT-7A (Annual Return)
Annual General Meeting
I. ANNUAL GENERAL MEETING
There is always a dilemma that, whether OPC is required to hold Annual General Meeting or not?
LEGAL PROVISION
Any business which is required to be transacted at an annual general meeting or other general meetings of a company by means of an ordinary or special resolution, it shall be sufficient if, in case of One Person Company, the resolution is communicated by the member to the company and entered in the minutes-book.
IMPACT OF PROVISION
As OPC having only one member, therefore OPC is not required to hold any General Meeting (EGM/ AGM).
OPC have to maintain minutes of the Annual General Meeting as per (Section 122).
Due date of AGM of OPC is 27th
OPC just have to take note of the resolution to be passed in General Meeting Like:
Adoption of Annual Accounts
Adoption of Directors Report
Appointment of Auditor. Etc.
II. AOC- 4 (FINANCIAL STATEMENT)
It is required to file within 180 days from the end of the Financial Year.
Due Date of AOC-4 is 27th September 2021.
If AOC-4 is filed after 27 September, there is additional fees of Rs. 100 per day.
Attachment to AOC-4
Financial Statement
Abridge Directors Report (As per rule 8A)
III. MGT- 7A (ABRIDGE ANNUAL RETURN)
It is required to file within 60 days from the date of AGM
AGM can be held maximum Upto 27 September 2021.
Due Date of MGT-7 is 26th November 2021.
If MGT-7 is filed after 26 November, there is additional fees of Rs. 100 per day.
Attachment to MGT-7A
List of Director
List of Shareholder
If Date of AGM is extended by MCA, whether Due Date of AOC-4 of OPC shall be extended or not?
As OPC is not required to hold any AGM. Therefore, one can opine that, even if the date of AGM is extended by the MCA, It will not impact the Due Date of AOC-4. Due Date of AOC-4 shall be 27 September.
"Loved reading this piece by
CS Divesh Goyal
?
Join CAclubindia's network for Daily Articles, News Updates, Forum Threads, Judgments, Courses for CA/CS/CMA, Professional Courses and MUCH MORE!"
Tags :
opc
corporate law